Keep track of your performance
What's your no-show rate? Which acquisition channels are least successful? And what promotion is outperforming? Our reporting reveals it all.

▶ Watch our demos Try for free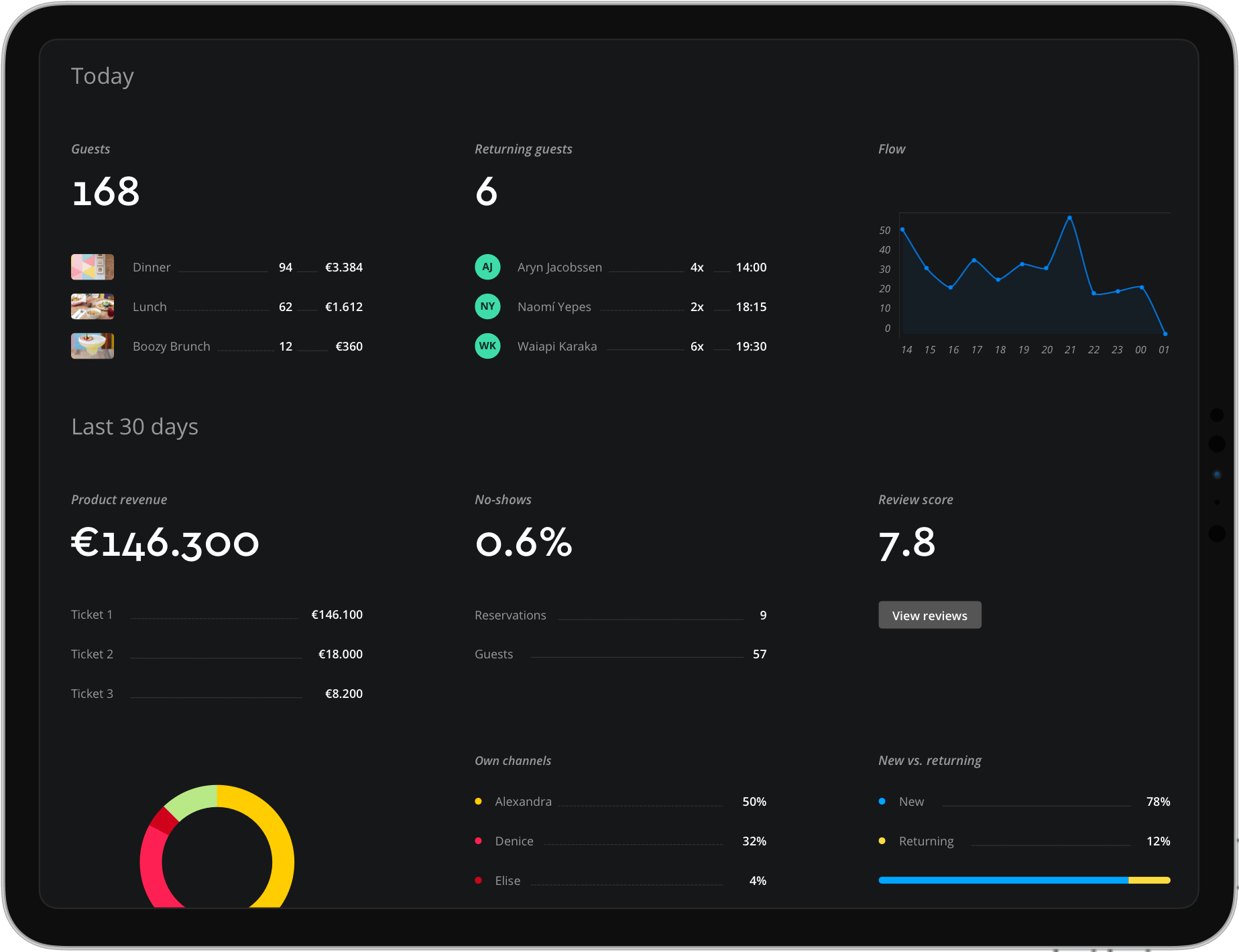 Simple but effective reporting
Formitable shows all your key metrics in one dashboard. Use Formitable's reporting to compare months and identify opportunities for improvement, mastering statistics such as new vs. returning guests.
monetization_on

Product revenue

Total amount of revenue you've earned on your own website.

face

Returning guests

Returning guests for today. Click to view guest history.

timeline

Day flow

This graph shows what time your guests are arriving.

block

No-shows

Percentage and number of bookings and guests no-show.

star_rate

Review score

Average review score over the last 30 days.

donut_large

Aquisition channels

A breakdown of where bookings originate from.

settings_ethernet

Booking window

See how many days guests book in advance.

thumb_up

Tips

Automated tips based on your benchmarked performance.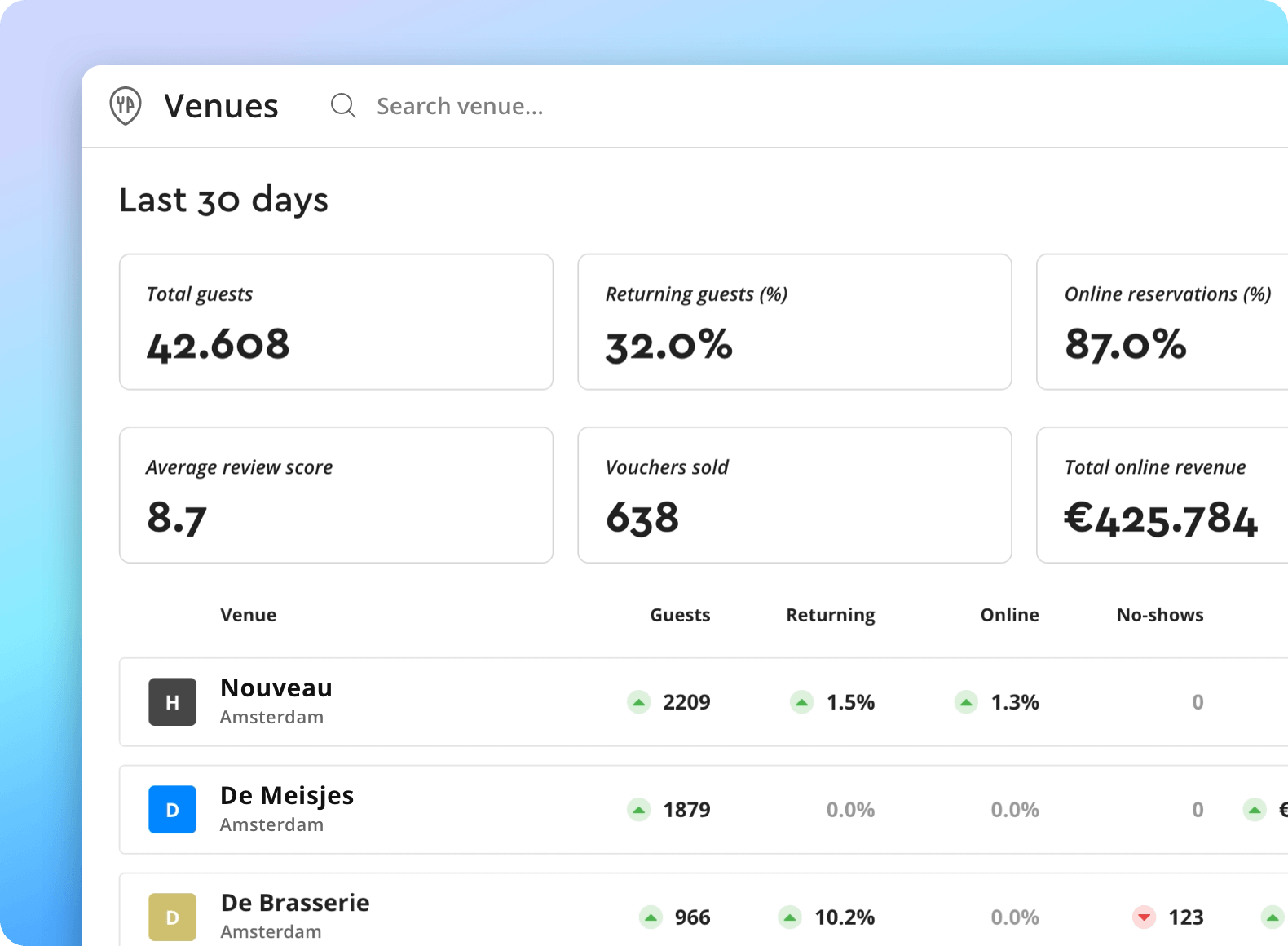 Realtime-status of all your venues
Do you own multiple restaurants? You can check the status of your venues in the dashboard. You can also see the development (better or worse than 30 days before), for example for the renevue from all orders, the amount of reservations and your review score. This way you can easily make changes where needed.
Connect to Google Analytics
Connect Google Analytics to Formitable and start measuring your success. Analytics gives you in-depth reporting on conversion ratios, regions and time periods.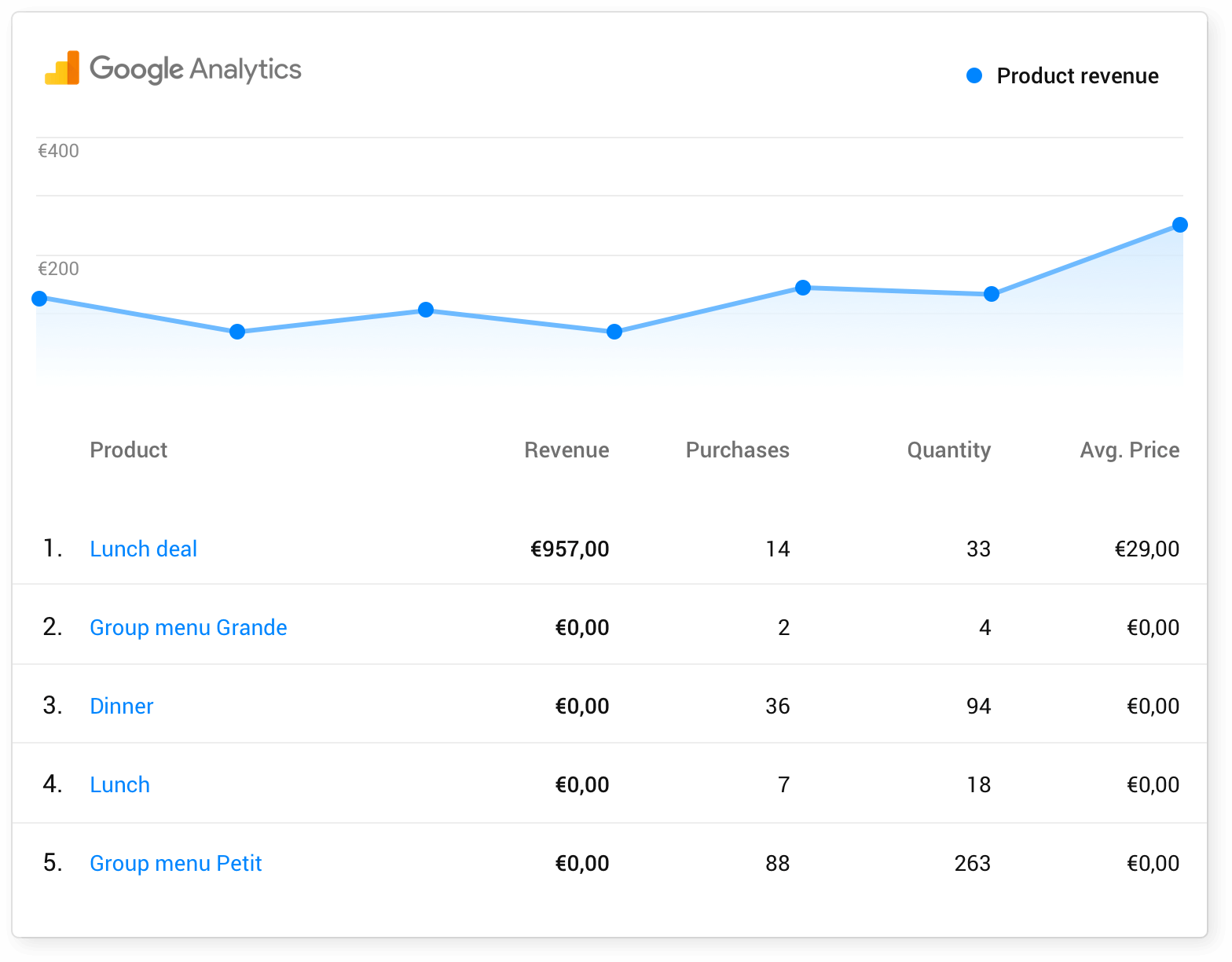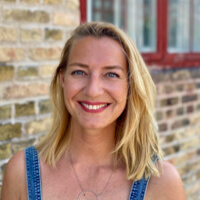 "In the dashboard, I see how much time it saves me that we don't have to adjust the bookings manually anymore" 
Line Kleppe (POPL, Copenhagen)