Essentials to being
a good host
Guests form the base of everything you do. The more information you have about the guest, the better. Formitable collects all your data in one place. Better insights mean smoother guest experiences, tailored marketing messages, and more revenue.

▶ Watch our demos Try for free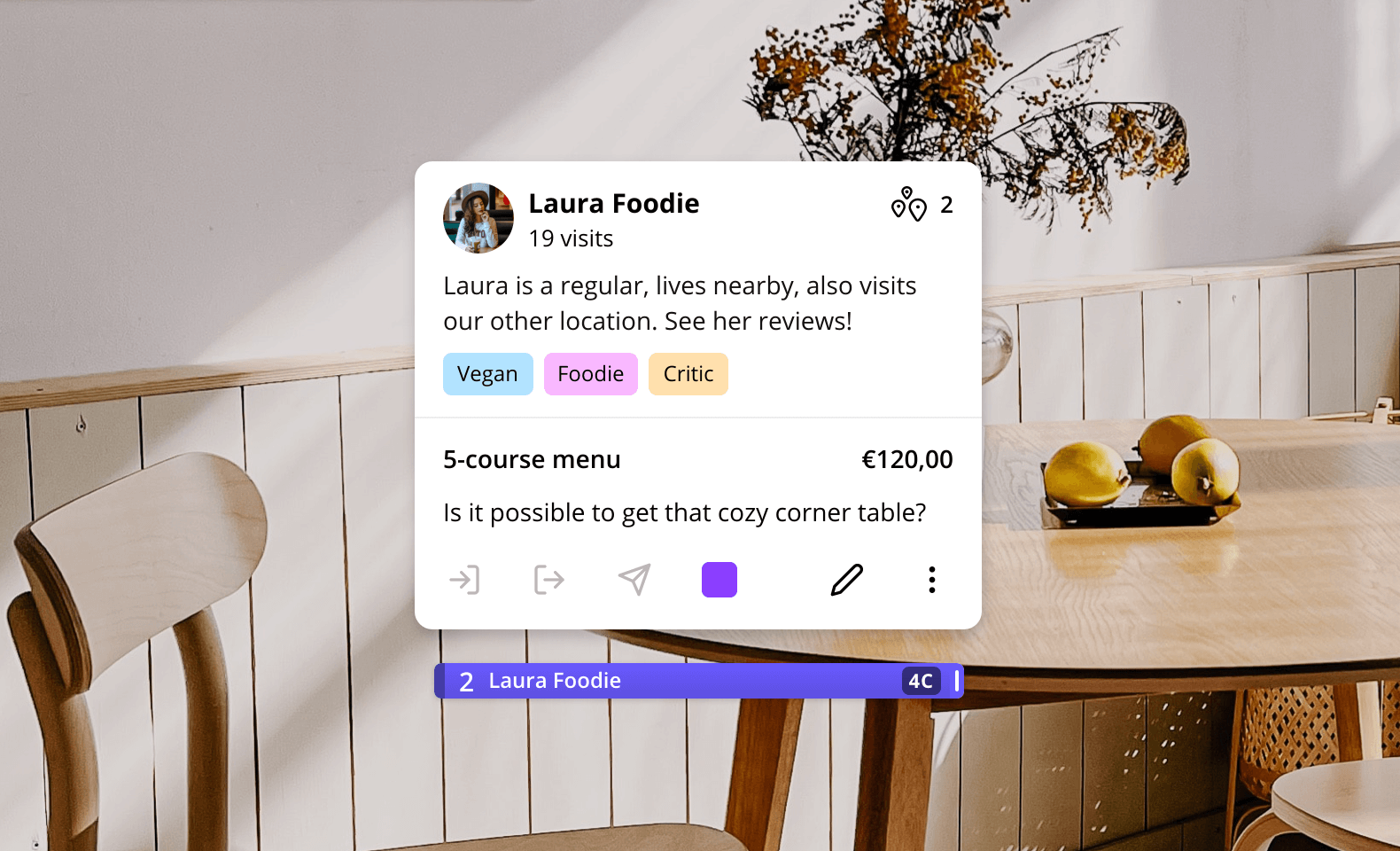 Manage guest insights
There is nothing better than for your staff to be able to see all 'must knows' to provide the best experience possible and make your guests feel special. Think 'what's the name of their dog?', 'what table would they like to sit on?', and 'do they like still or sparkling water?' Bridge the gap between online and offline by adding recurring Guest Notes and Tags.
Sent. Delivered. Read.
Reply to dietary requests or drop a quick "thank you" in response to a review. You and your team have a complete overview of everything that's happening with a guest in one place, so you'll always know what's up.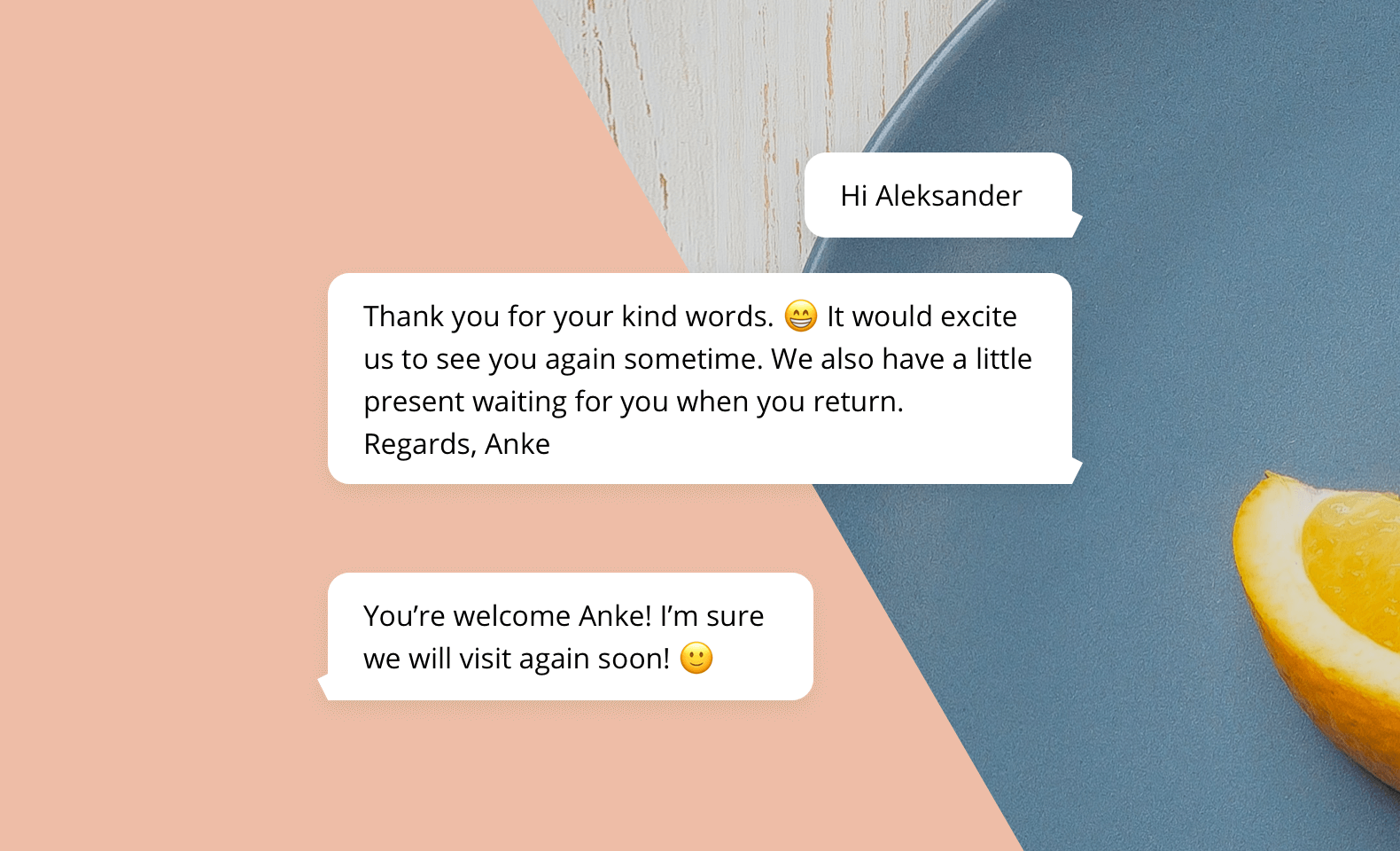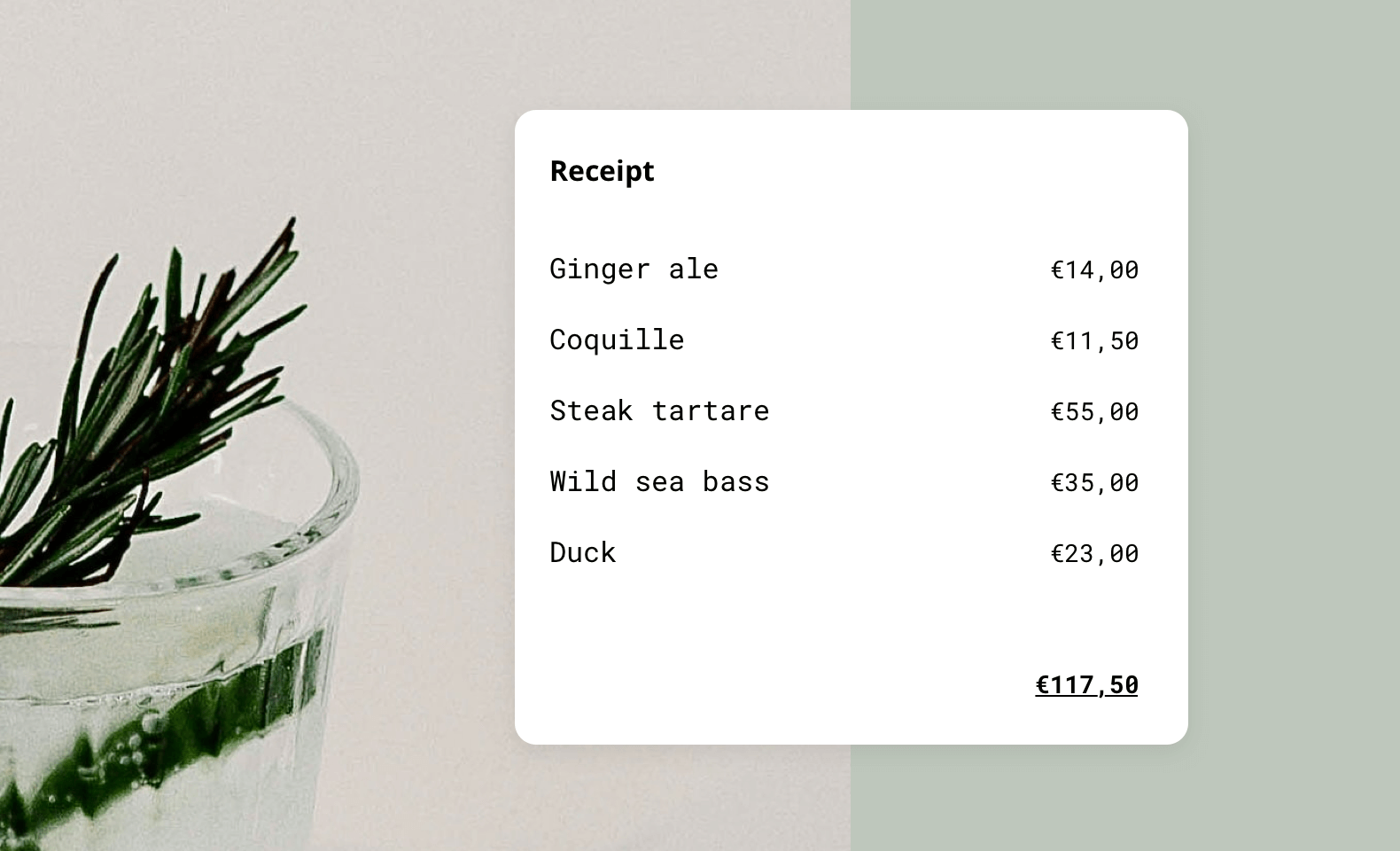 Connect your POS
Enrich your CRM with guest spendings? We've got you covered. Just connect your POS and automatically store the receipt after check-out.
A complete guest history just one click away
Dietary requirements, number of visits and takeaway orders, reviews and even guest spendings. Formitable is built to connect with your guests, so a complete guest history is just one click away. Consider the wealth and abundance of knowledge that will turn your entire team into a super host.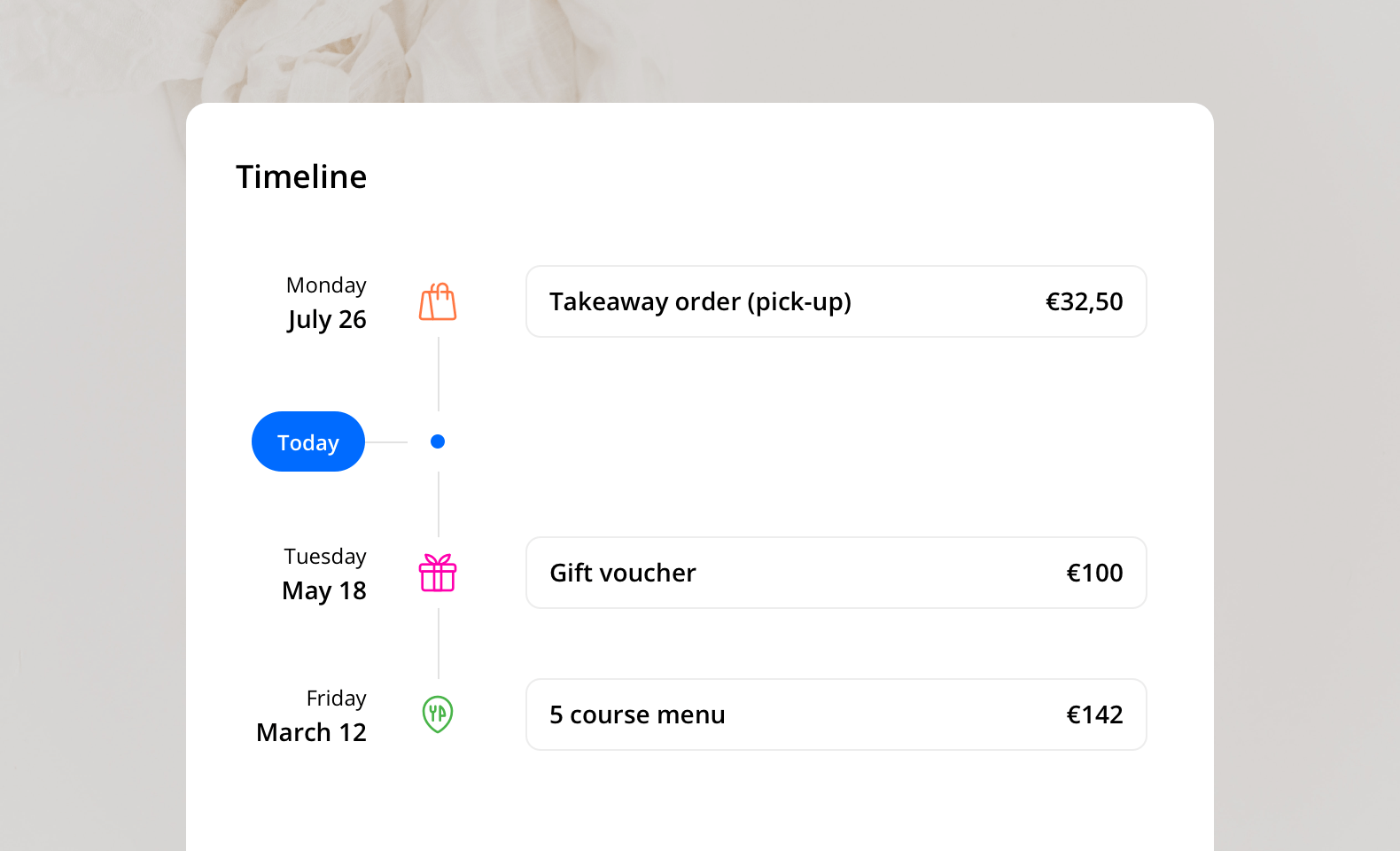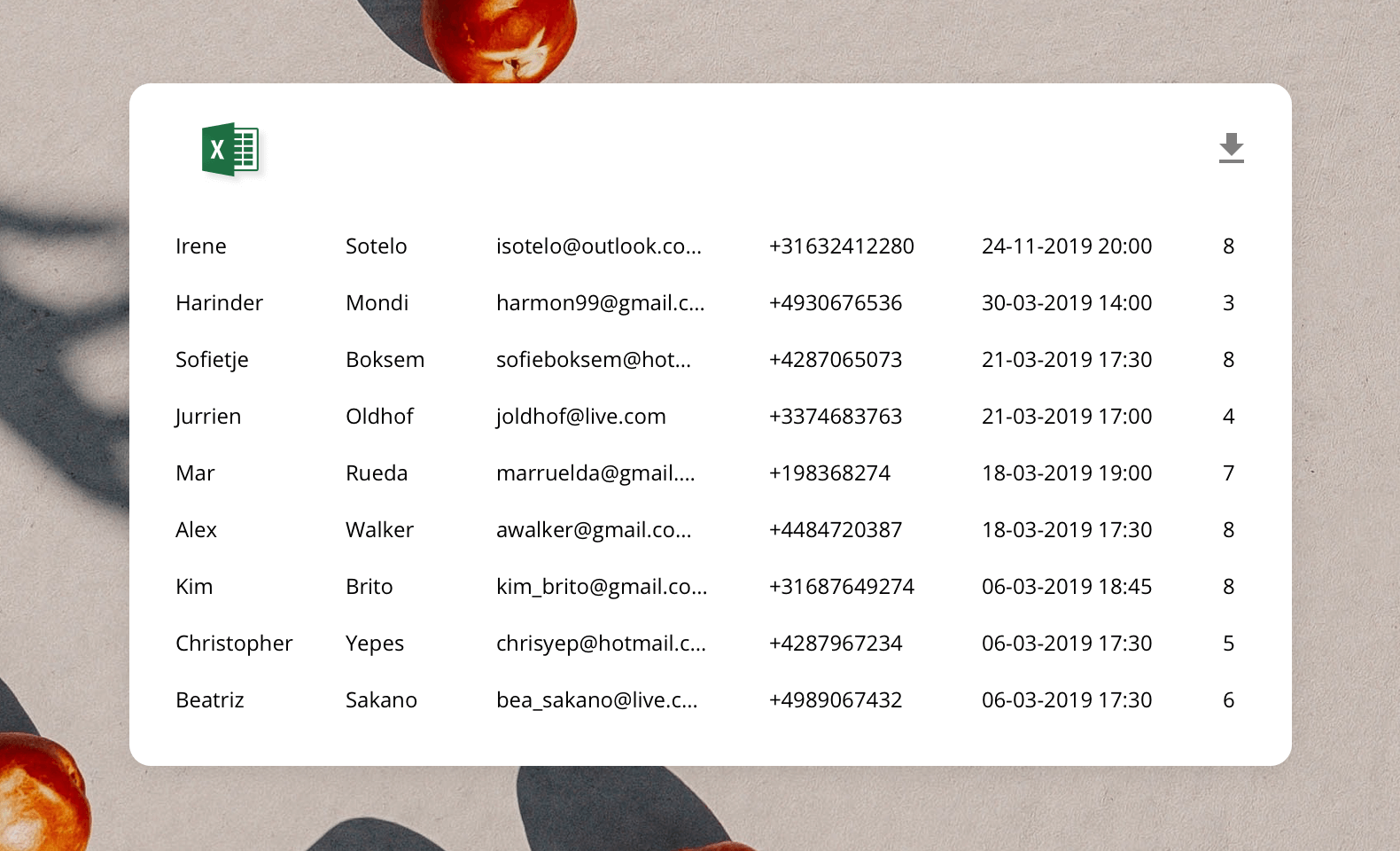 Export your data whenever you need to
Need to export your data? No problem. You can download your guest data at any time.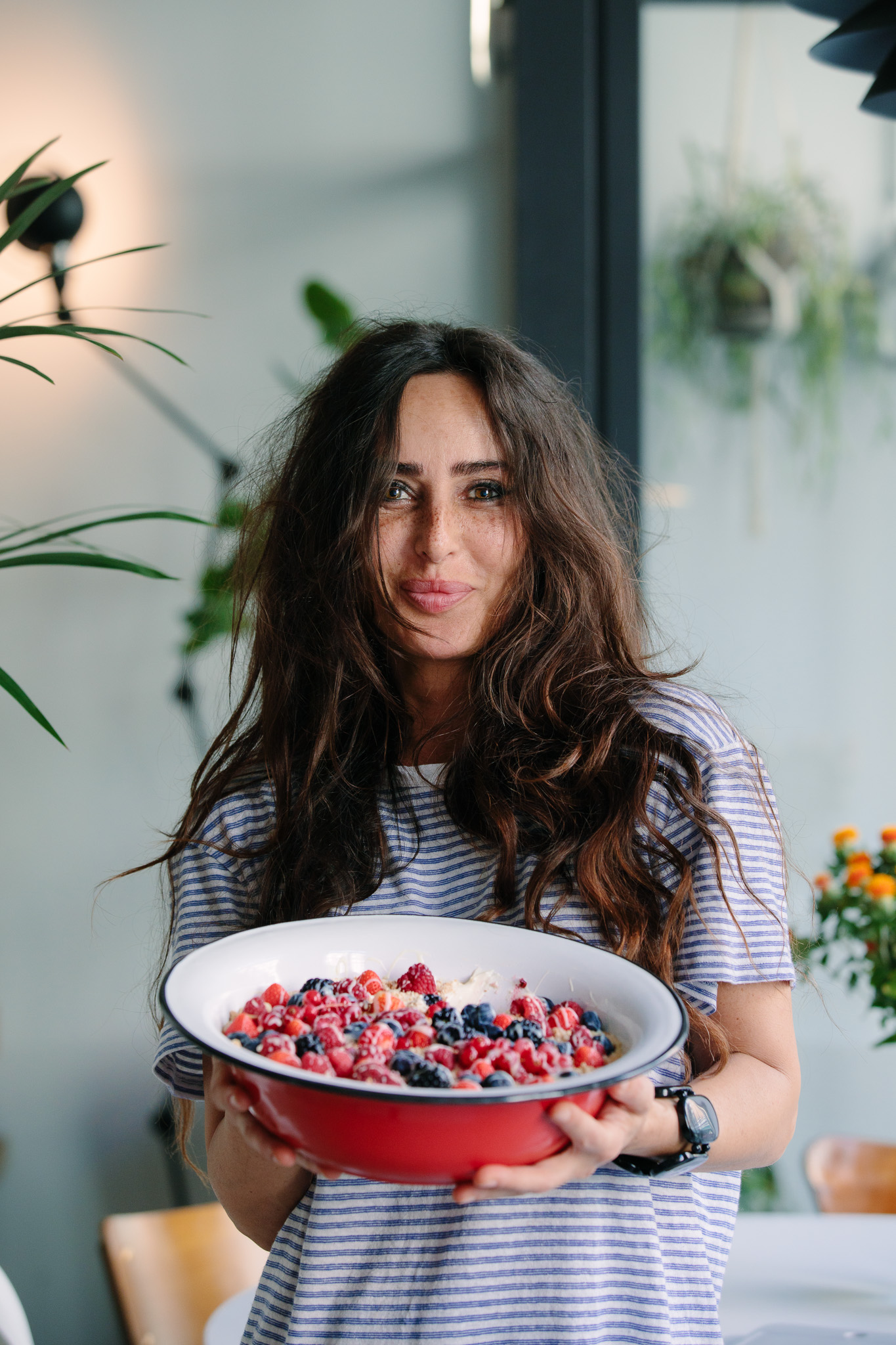 "Now we can provide better service, hospitality & a wonderful guest experience"
Erhan Seven (FACTORY GIRL, Amsterdam & Berlin)