Instagram shopping
Use this integration to showcase your Formitable products on Instagram. With Instagram Shopping you can lead customers directly to your Formitable shop.

Try for free
Boost your revenue
Instagram Shopping gives you a free extra channel to showcase and sell your products online. Your followers are your biggest fans, so there is a great chance that they will order something from your shop.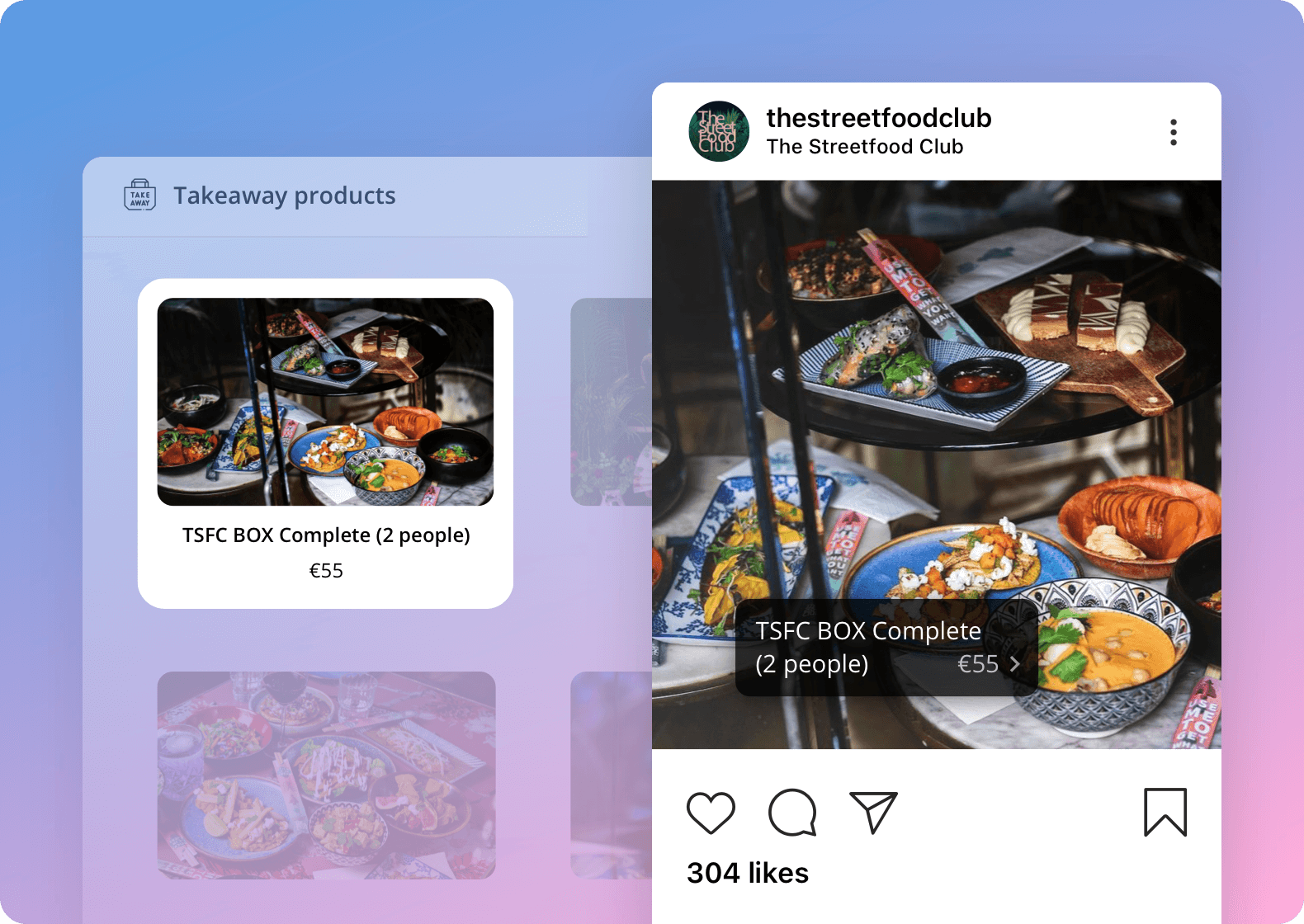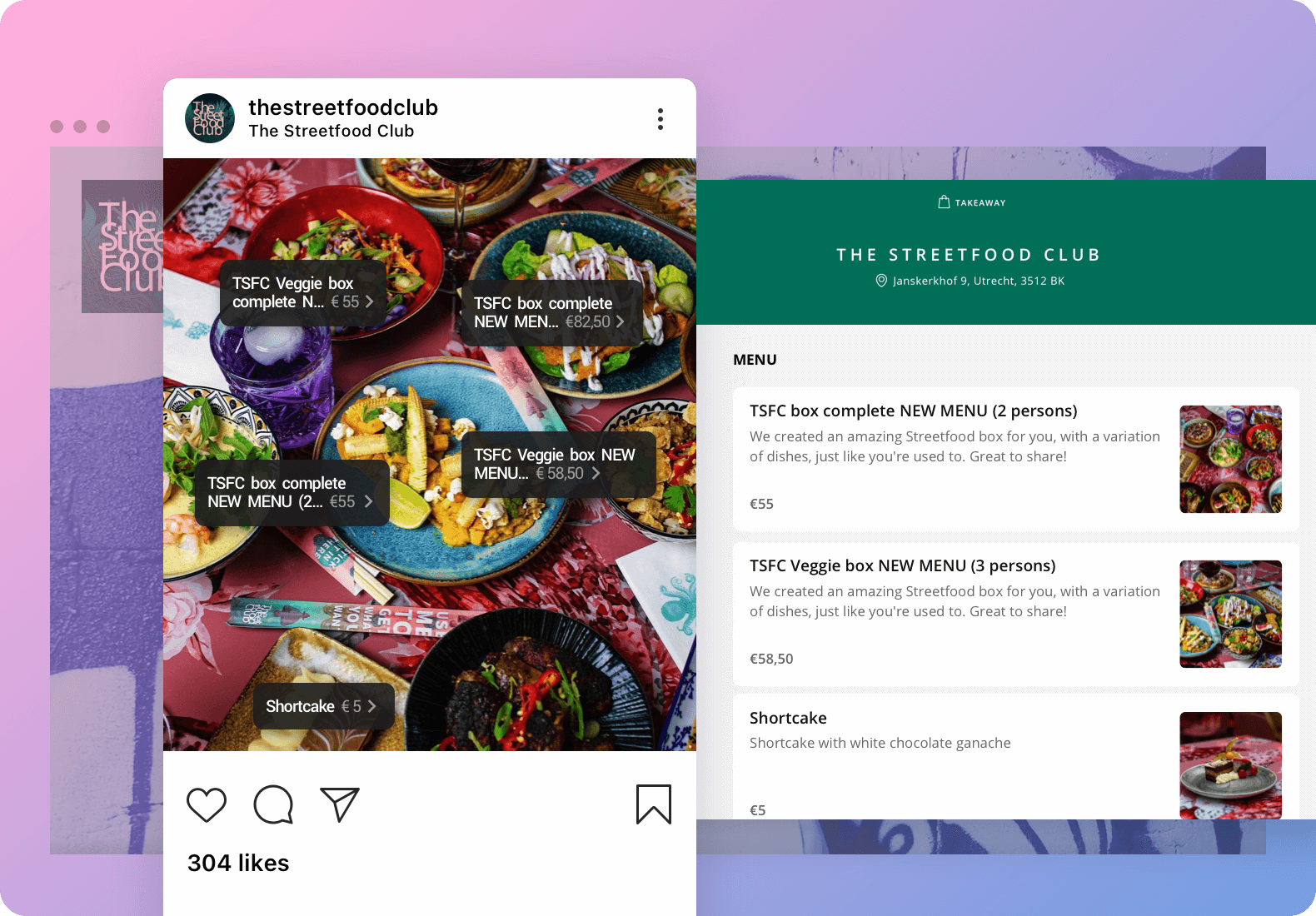 Monetize your own channels
"As a restaurant, it's difficult to score high in the listings of the usual delivery apps. With Formitable & Instagram you can showcase your products directly to your loyal followers. People use Instagram to see and explore new things. The integration of Formitable & Instagram Shopping is perfectly in line with this."
Alex Vrees - Creative agency Baldadig
Check your results
Check your Instagram Insights to see which product sells well. Use these statistics and keep optimizing for better results.