Smart table management
A reservation system that helps you to accept more online reservations in the most efficient way possible.

▶ Watch our demos Try for free
A powerful online agenda
In Table View your planning gets done. And List View is specifically built for fast hosting work, like guest lookups and check-ins.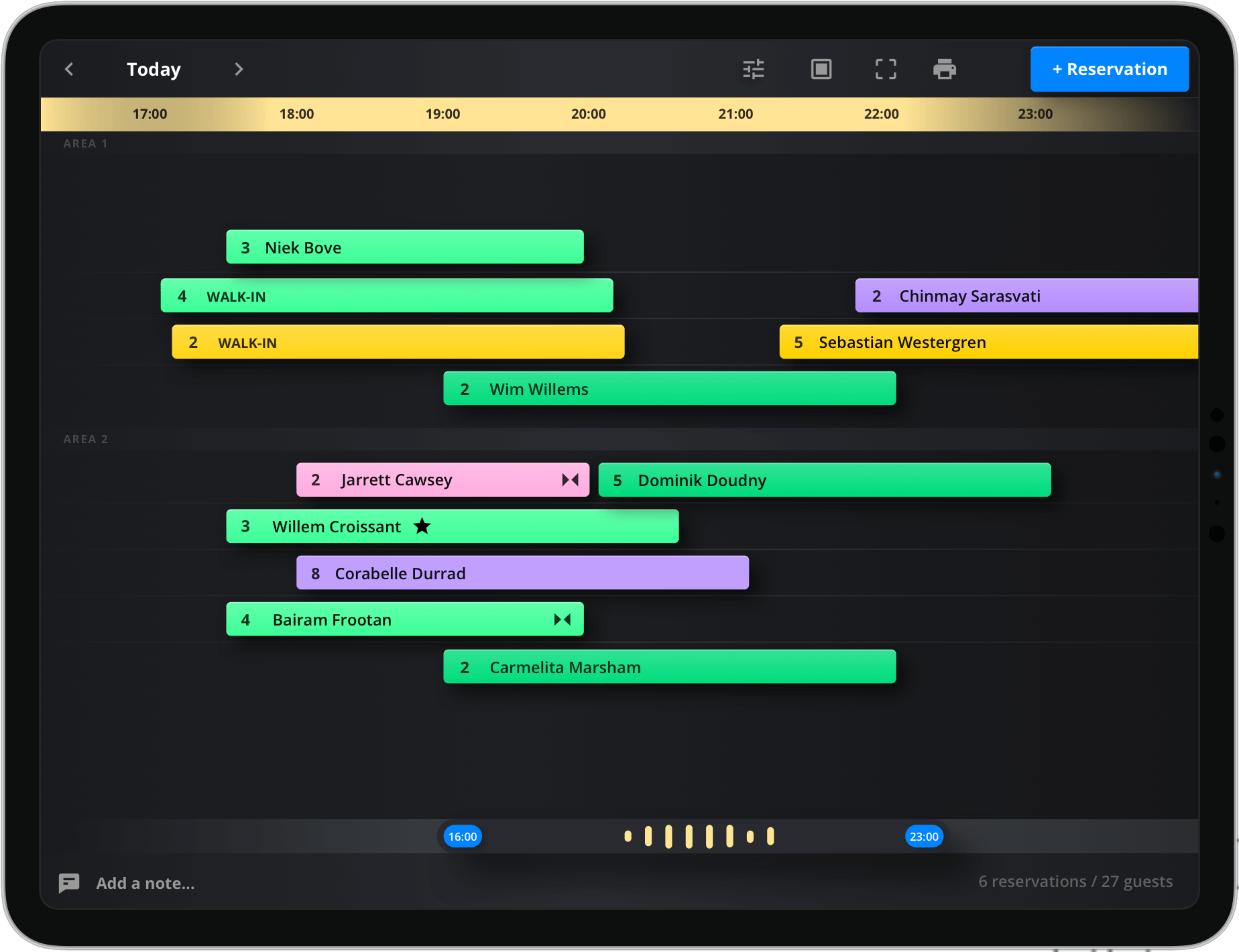 Drag & Drop

Drag and drop bookings to quickly change tables and time slots.

Split screen

Add, change, and cancel bookings all in one clear split screen interface.

Color coding

Mark bookings containing specific dietary requirements, large groups, or friends from the chef.

Mobile friendly

Formitable runs on all laptops, tablets and smartphones. So you can manage bookings wherever you are.

Night mode

Night mode creates a more intimate atmosphere by darkening the interface. It switches on automatically.

Notes

Anything special going on? Stick a note to bookings and specific dates to notify the team.

Smart seating

Formitable automatically assigns tables exactly like you would, saving you time and bringing back joy in the process.

Quick search

Quickly look up today's guests or search the database for a complete guest history.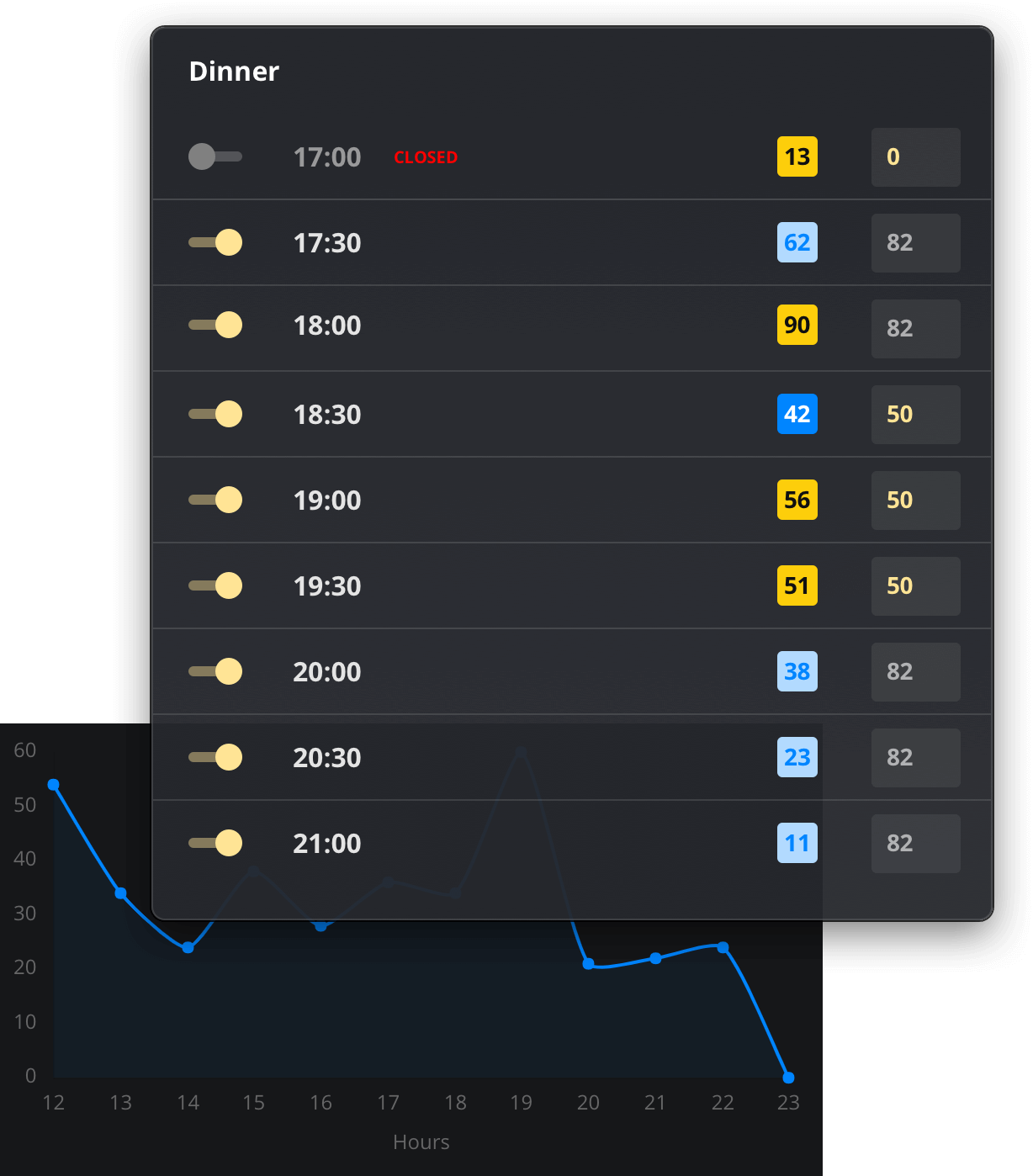 Control the flow of the day
Set a maximum number of guests per time slot. Start with a basic setting per shift and easily adjust these settings as the day goes by.
Track your team's activity
Sharing a device? You may want to work with user profiles. Just to be sure who has entered, changed, or cancelled a booking, and make your business run smoothly.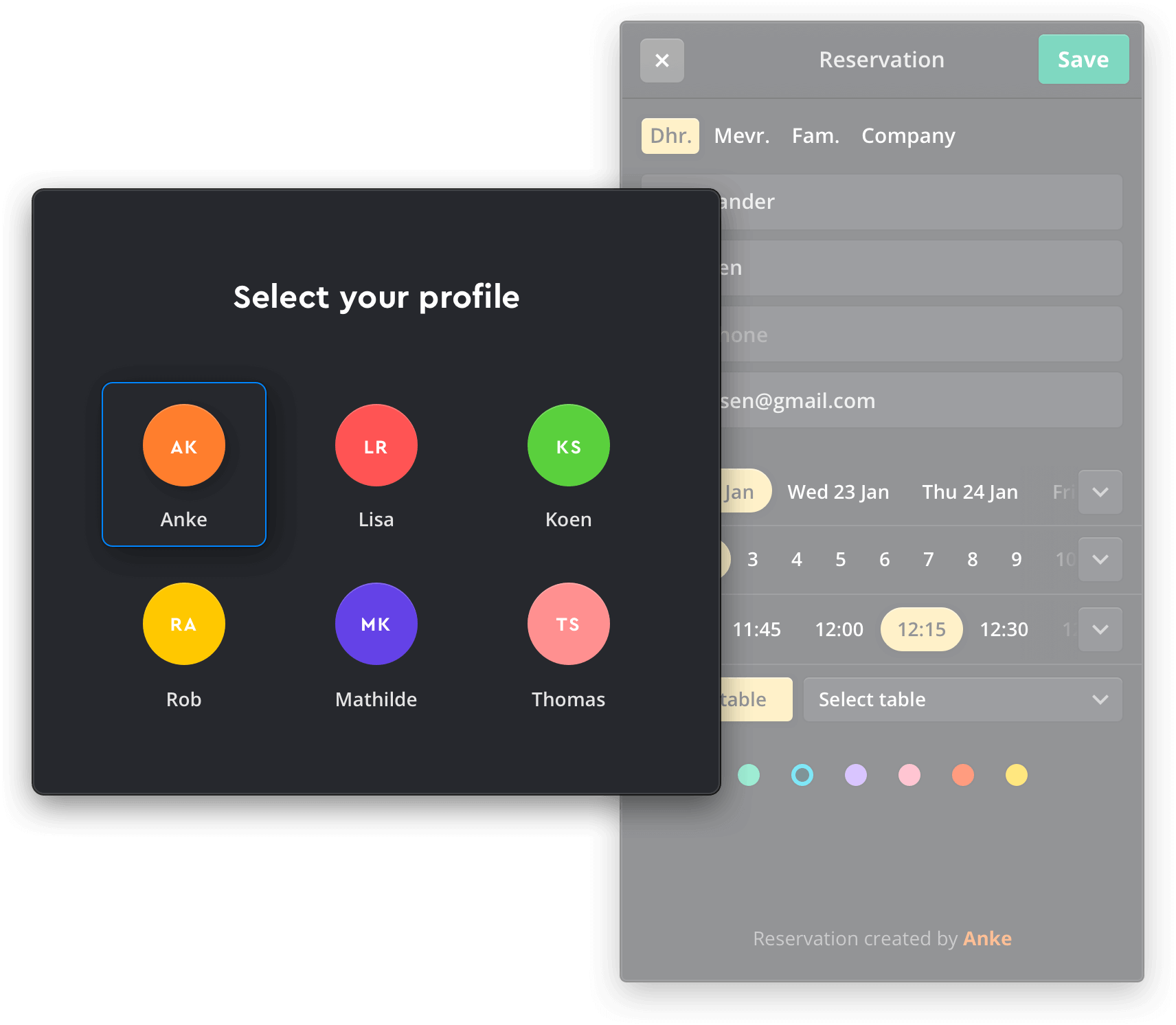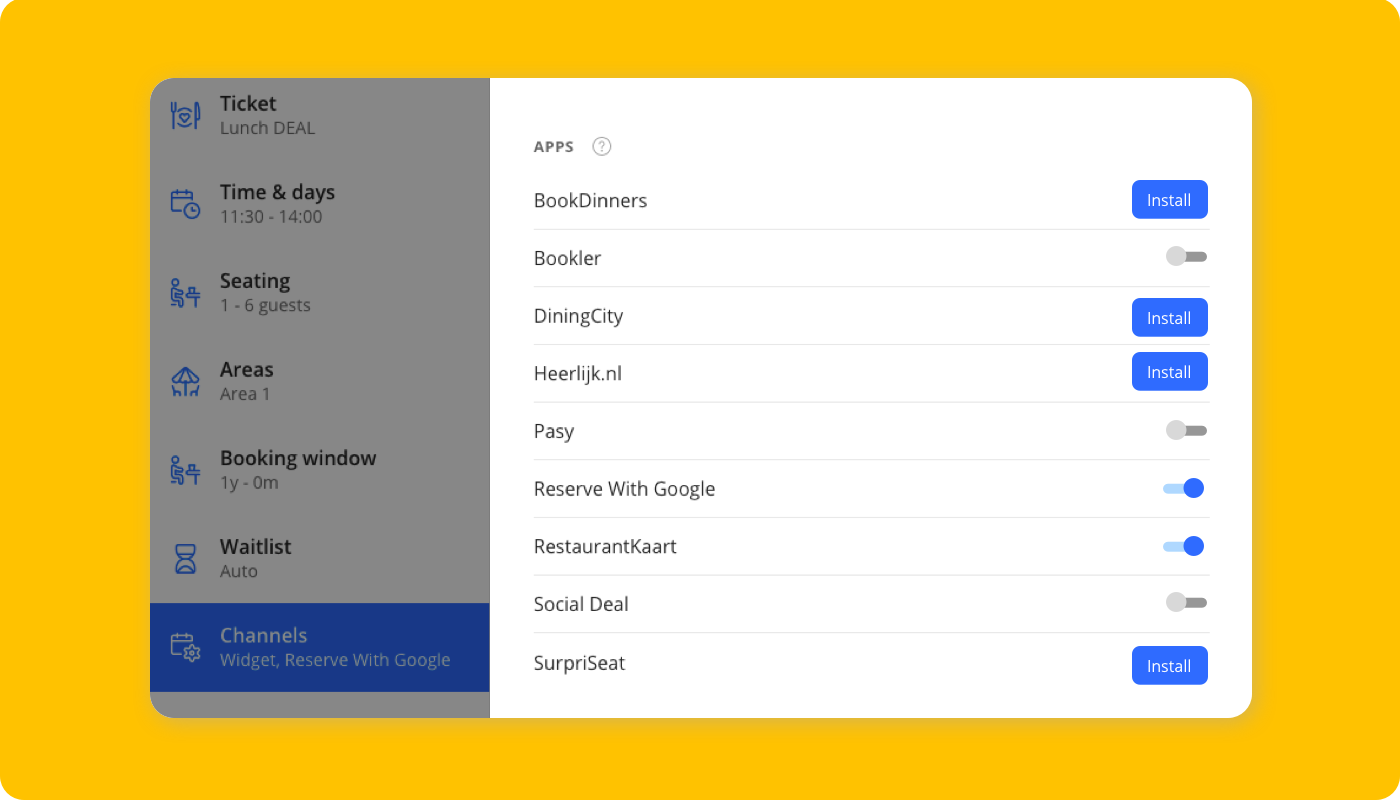 Maximize your booking channels
Do you want to show your last-minute or terrace availability only through your website widget? No problem. Only enable these shifts in your widget to make sure that no reservations come in from your other booking partners.