Own and manage multiple restaurants?
It's even more important to streamline your processes, spot opportunities for improvement, and keep a birds eye view of all your restaurants.

▶ Watch our demos Try for free
Increase the online visibility of your restaurants
Do you own multiple restaurants? Combine them all, or a sub-selection, into a single Multi Venue widget. Display the different concepts that you offer, differentiate your experiences and easily create a smooth online guest experience. Create one widget for your pizza bars while displaying your other concepts in another. You are in charge of how you promote your restaurants as a group.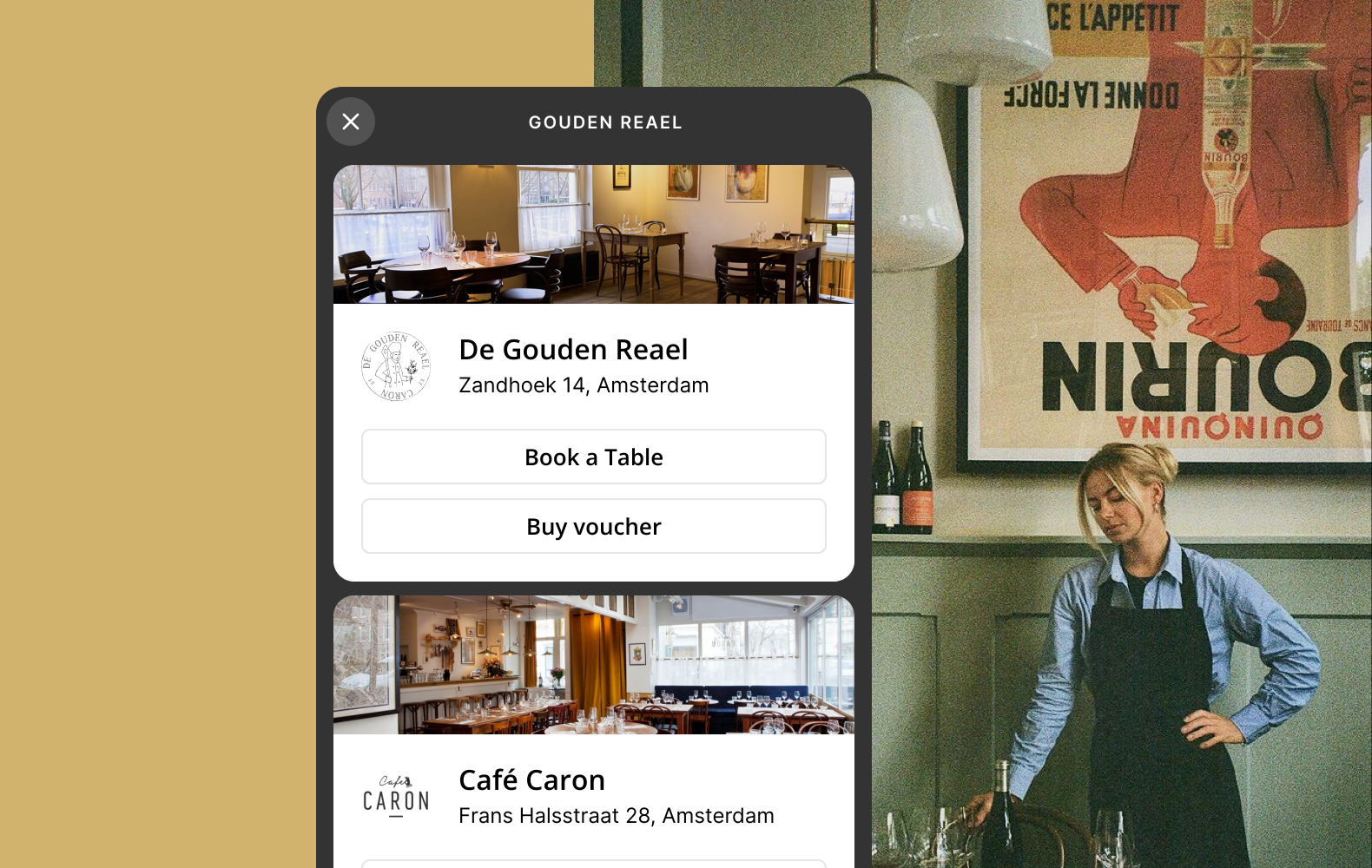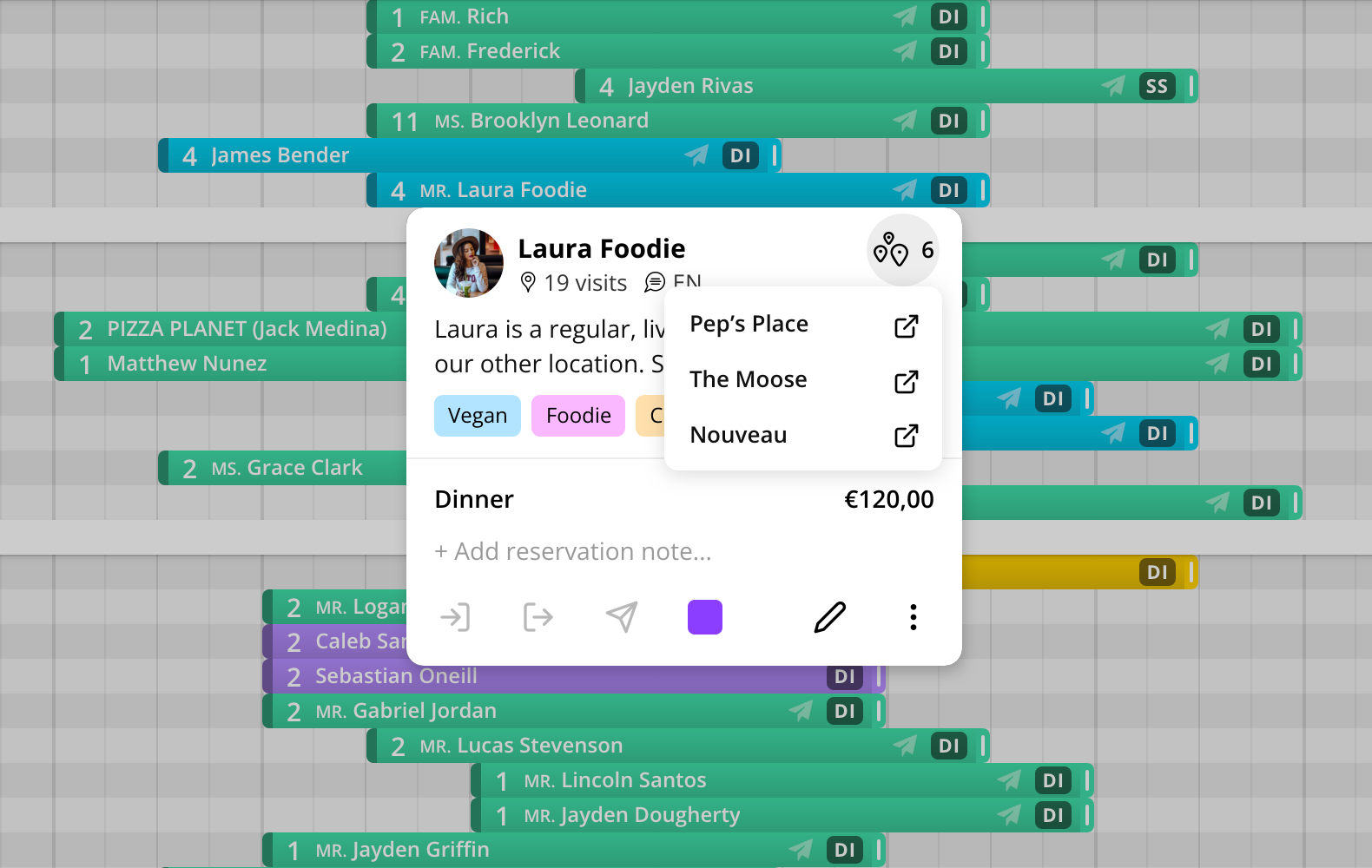 Spot in the blink of an eye if a guest also visited one of your other restaurants
Shared Guest Profiles help you to really get to know your guests and find out if they are a fan of your other concepts as well.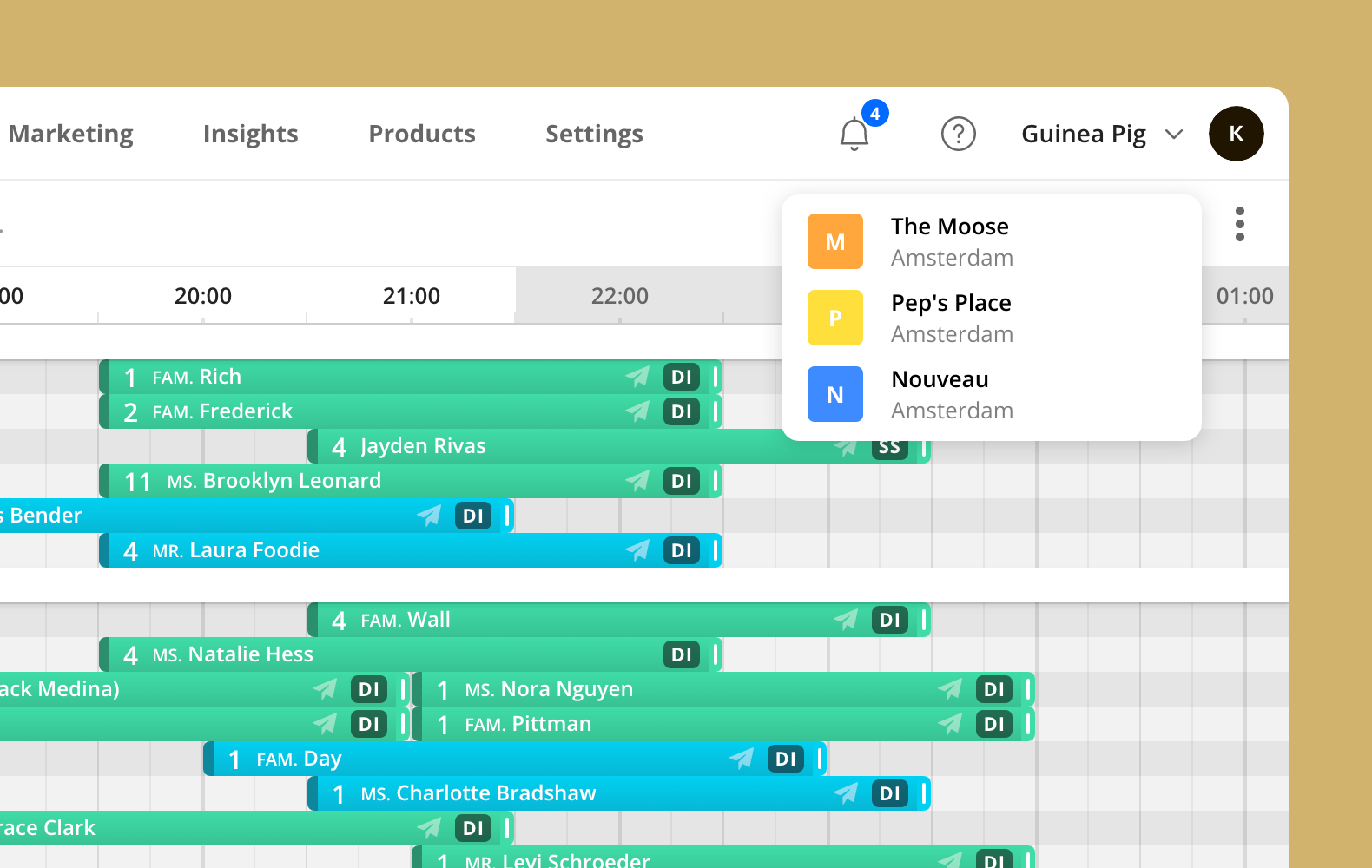 Easily switch between accounts
Do you quickly want to adjust the pacing limits in one of your restaurants while adding a new experience in one of your other concepts, right after? No problem. As an Admin user, you can switch between accounts with just two clicks.
Actionable insights of all your restaurants in one Dashboard
When you manage multiple restaurants, it's even more important to keep your processes streamlined, quickly adjust when necessary and spot opportunities. Track the performance of all your restaurants in one clear overview.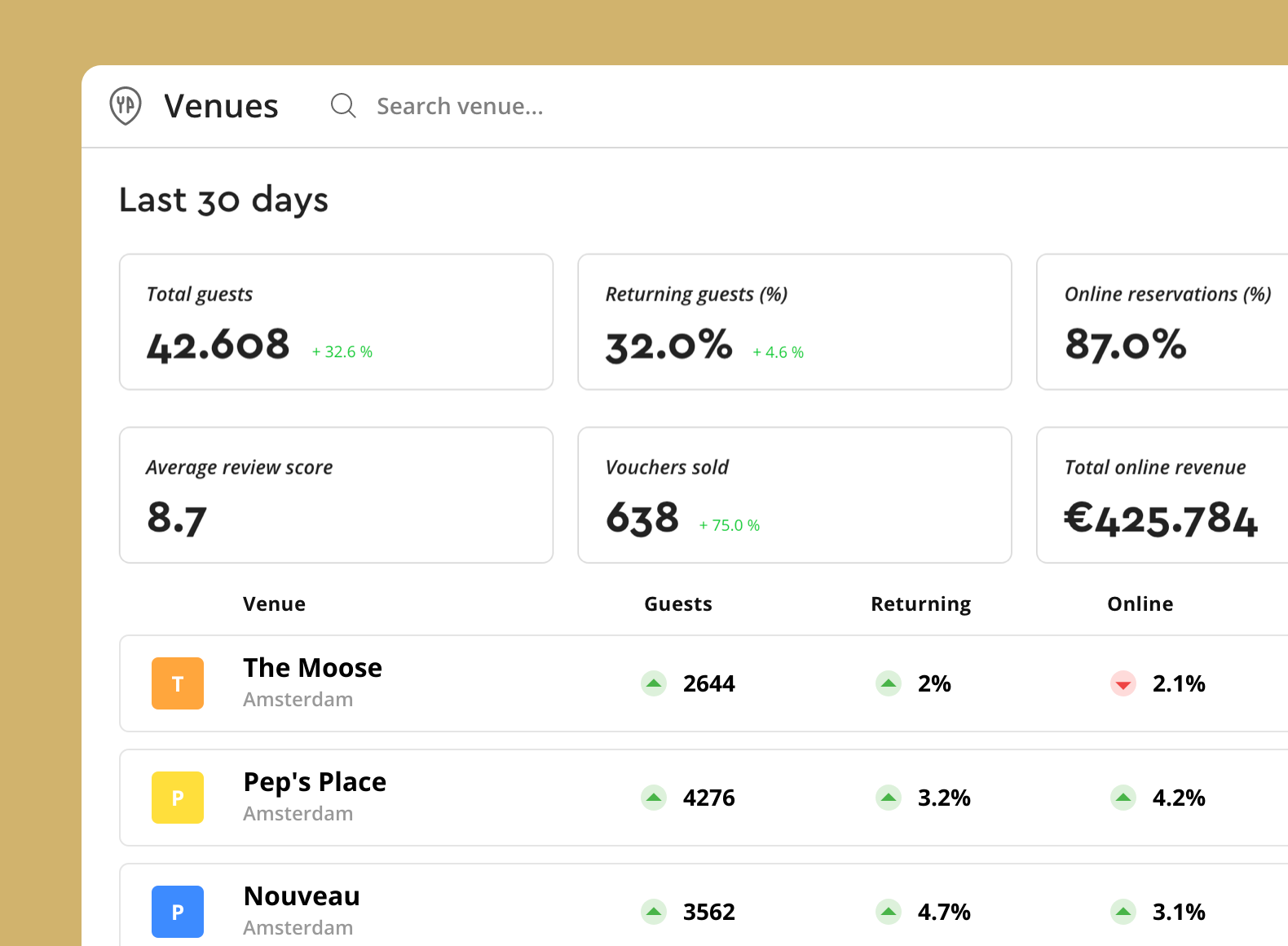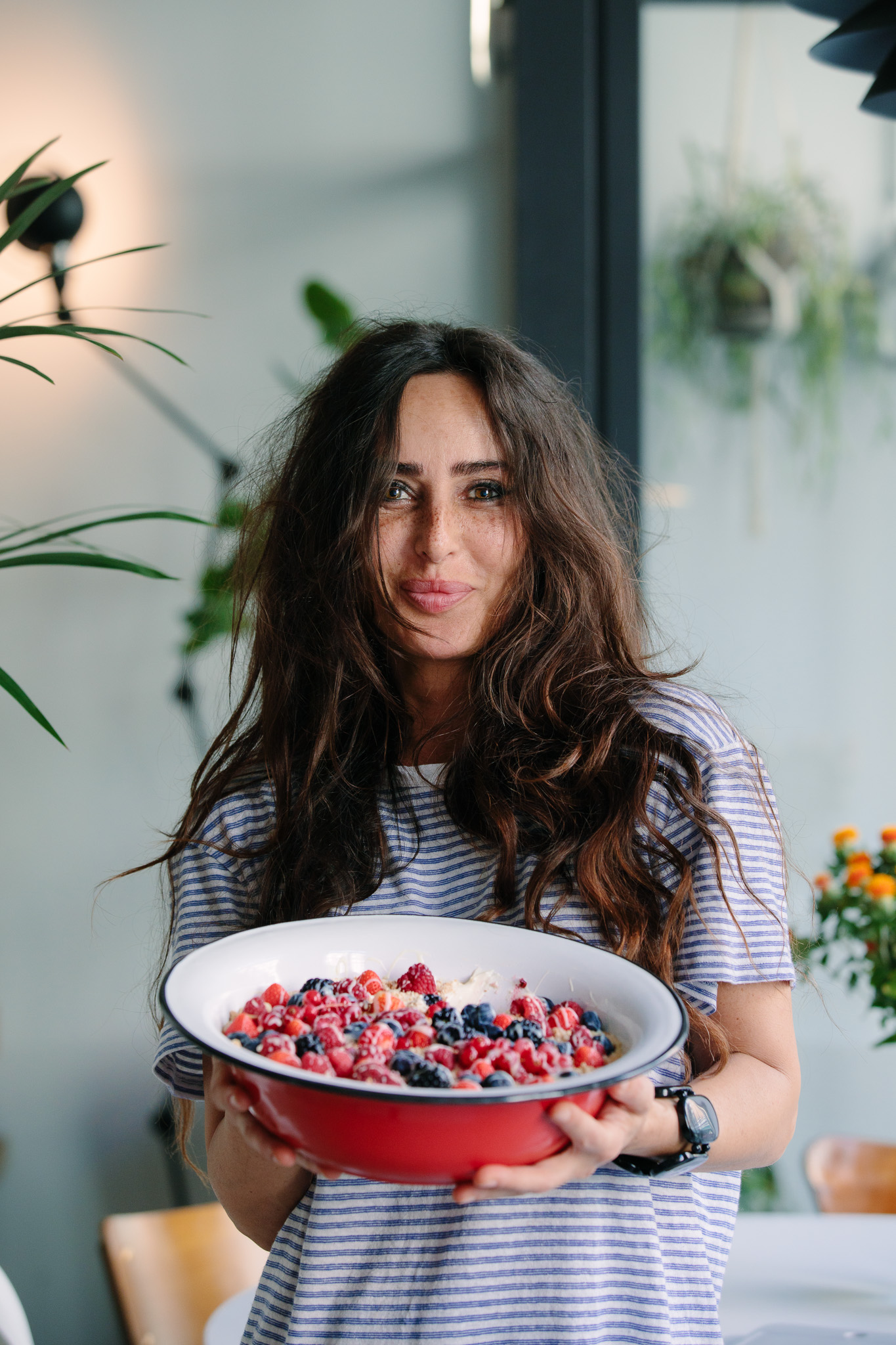 In the multi-venue dashboard, we can quickly check the status of our restaurants. So, we can grow, keep our processes streamlined, and everything is shown in a clear overview.
Erhan Seven (FACTORY GIRL, Amsterdam & Berlin)