Your newest marketing channel: Table
New
The app where foodies can follow your restaurant, discover new experiences, and easily book tables.


Scan to download the Table app
Download Table
▶

Watch our demos
Try for free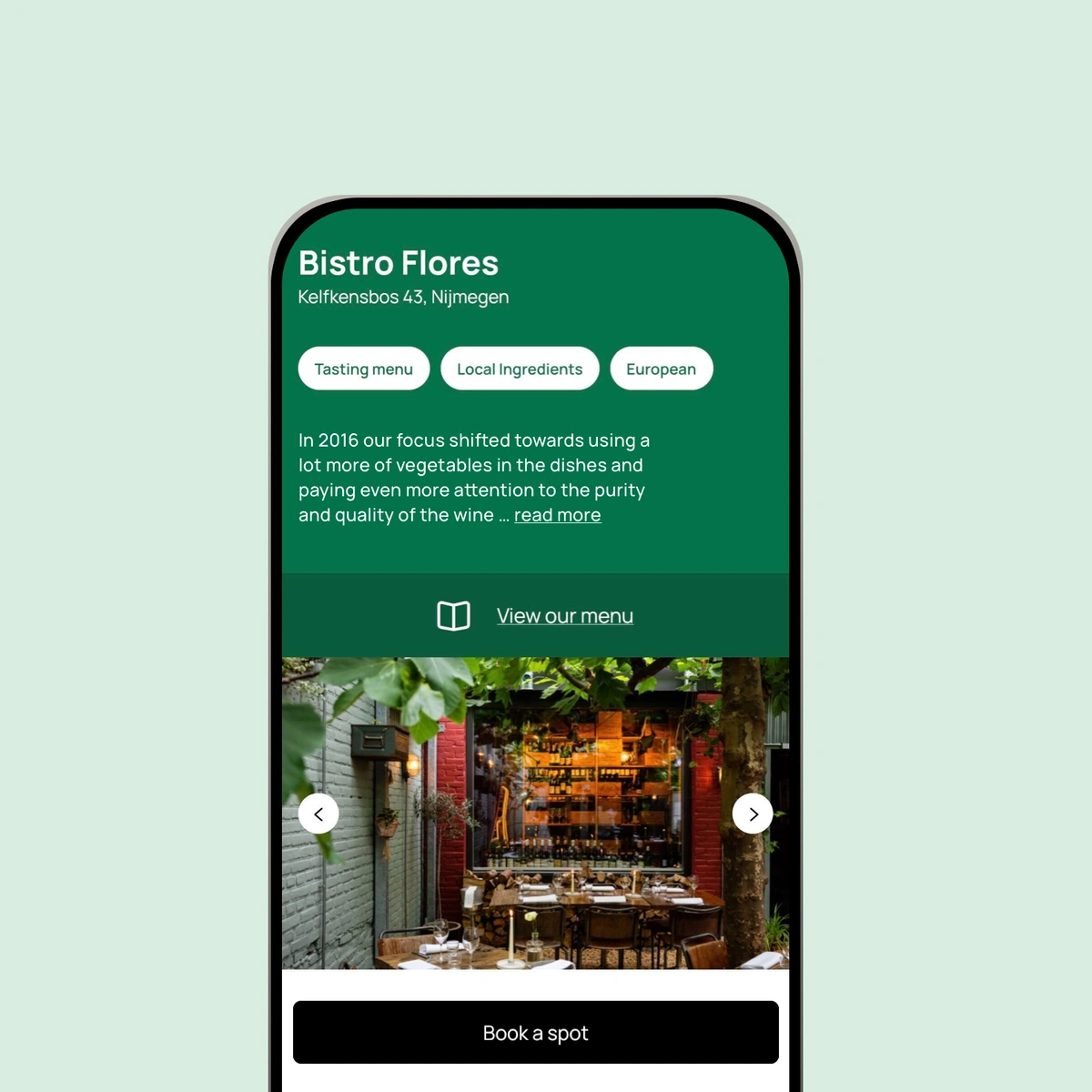 Tap into a new network of loyal guests
Guests that have visited before automatically follow you on Table and will be the first to know about your newest experiences.
Publish your tickets directly to guests' pockets
You have full control over your tickets and availability, as it will be shown in Table exactly as you've designed it in Formitable.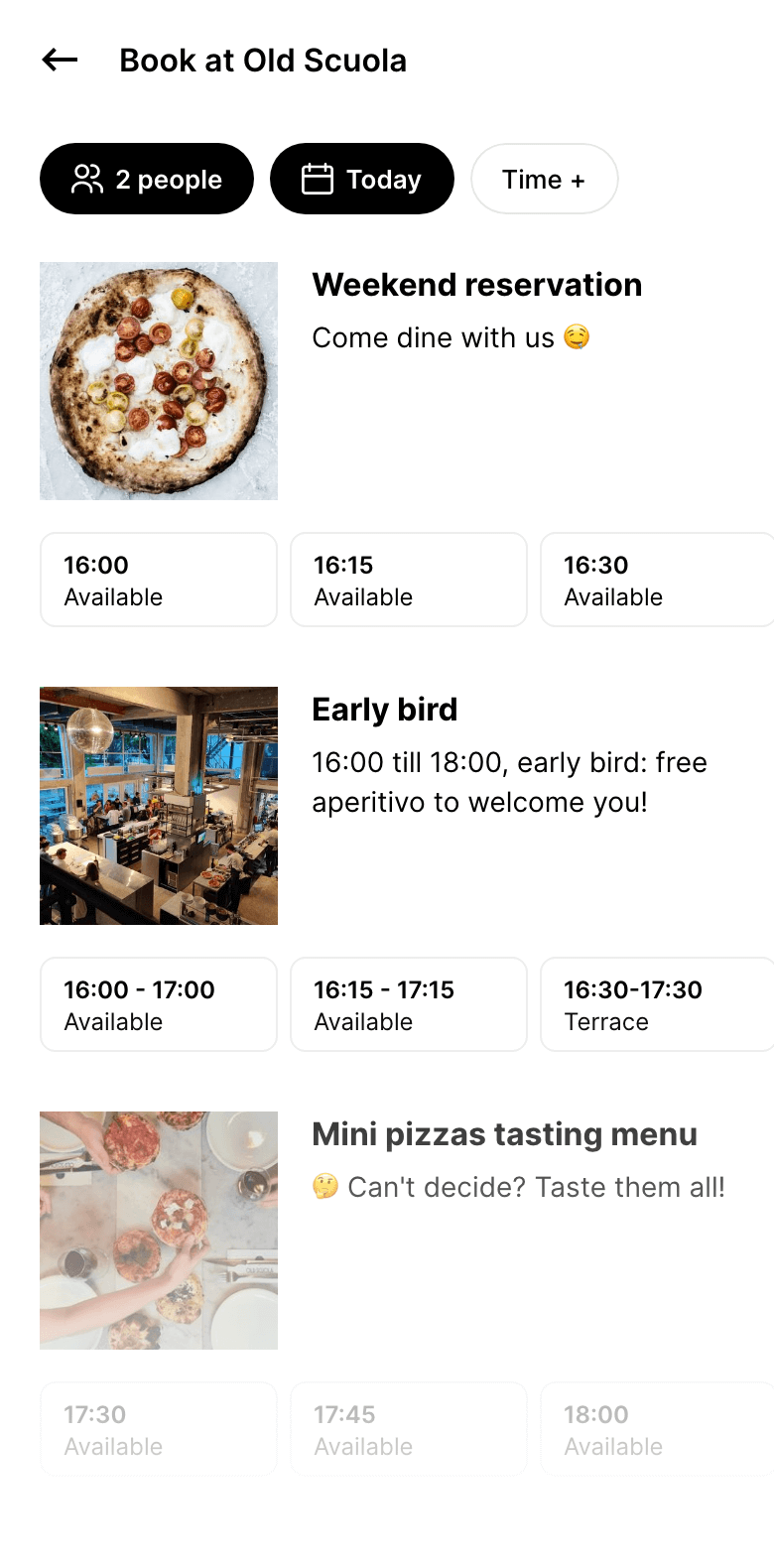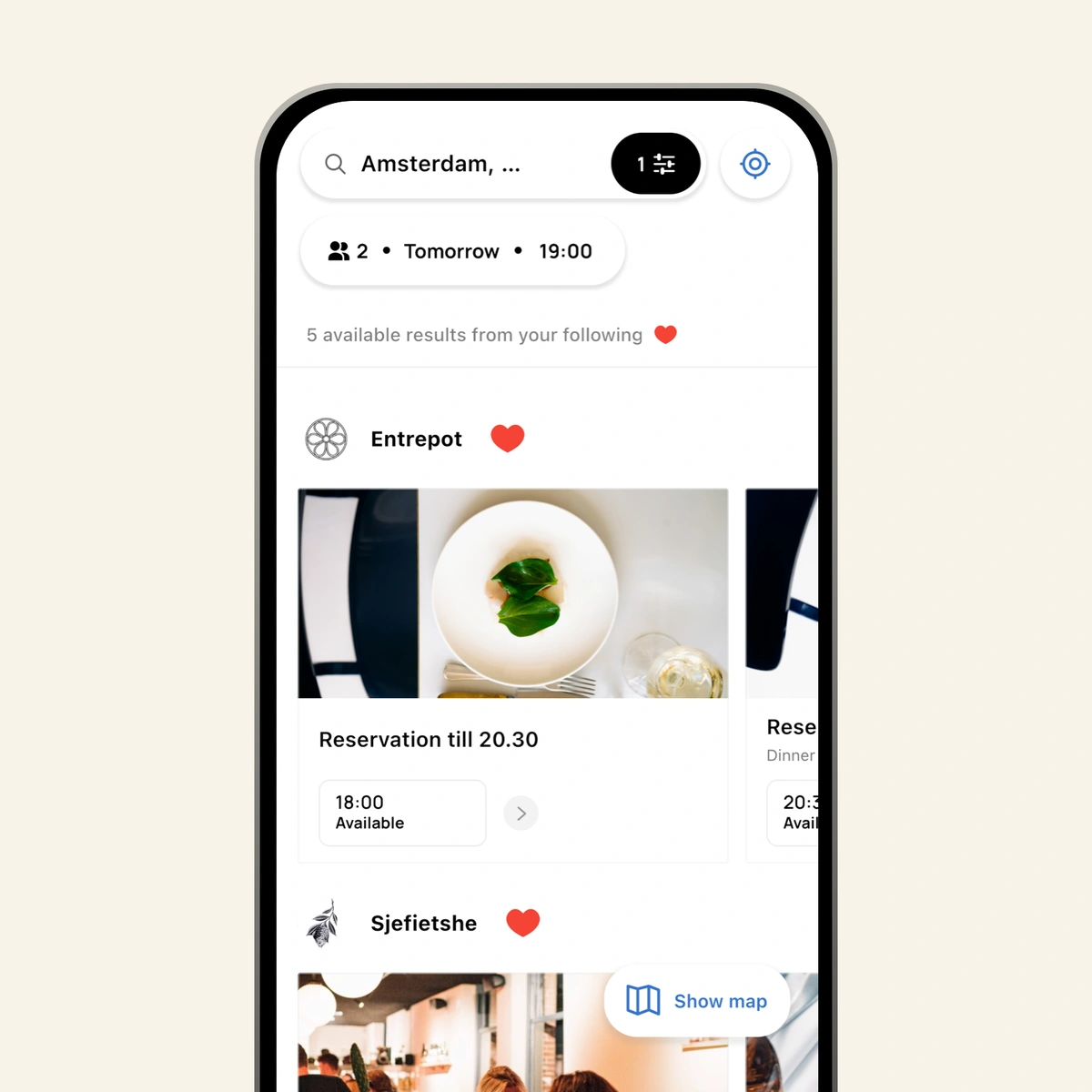 Be visible where foodies are
Guests can easily search for a last-minute table and all available tickets will be listed in one overview.
Get recommended by your biggest fans
From their personal shortlist, regulars can share your restaurant with friends using one tap of a button.