Trouble-free take-away
Offer pick-up and delivery with Formitable. Start providing your restaurant's experience at home.

Try for free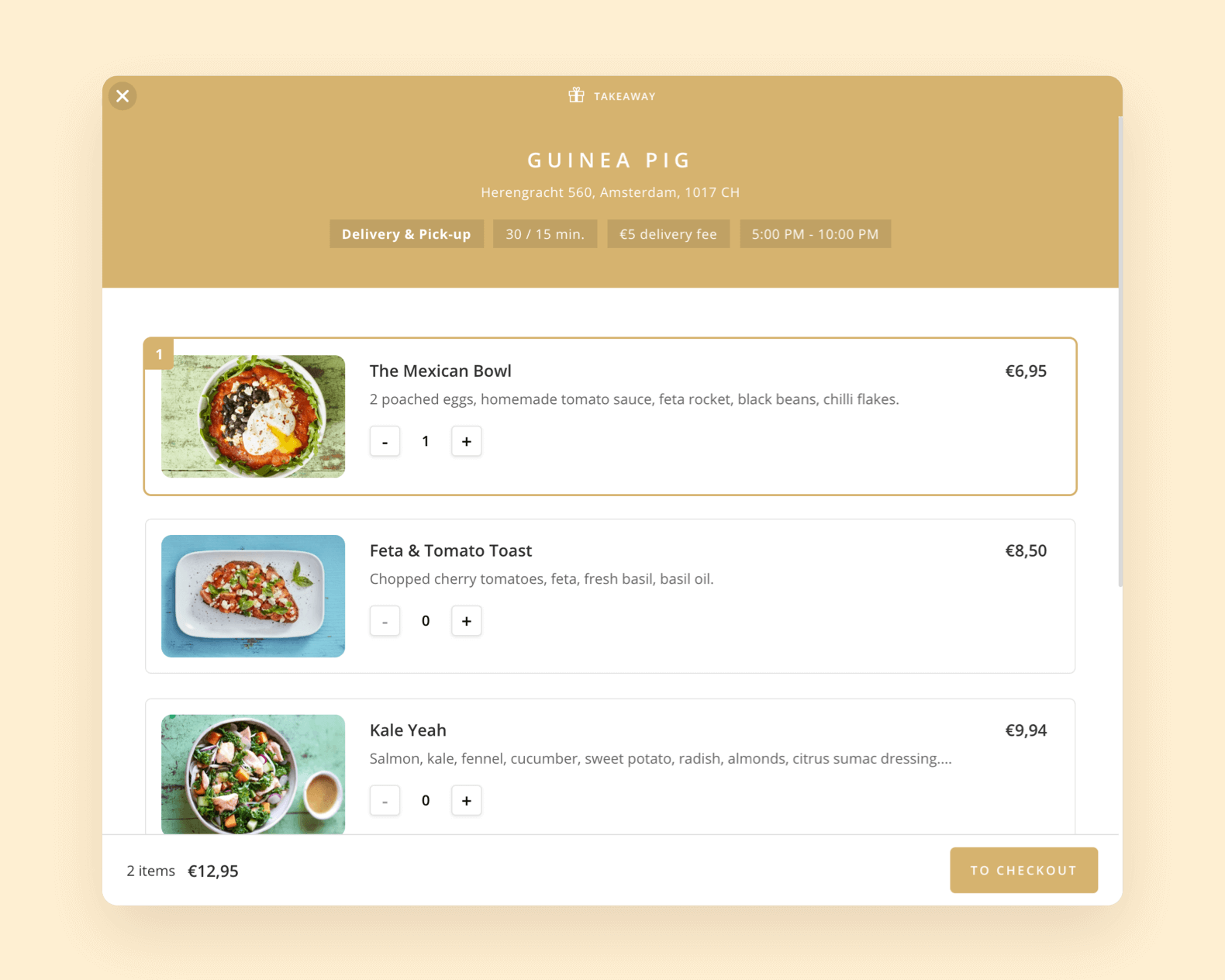 Create your own take-away menu
Your signature dish, a family menu, to-go packs or a bottle of wine? You decide what guests can order. Add all your products in no-time, with a description and image of your choice. All in your restaurant's style.
Take-away your way
Let's say you only want to offer pick-up dishes. You need to prepare, so you offer dinner from 5 PM. Except for Saturday and Sunday, because you have a delivery-team available between 7 and 9 PM. You can easily set up your pick-up and delivery times for any day of the week.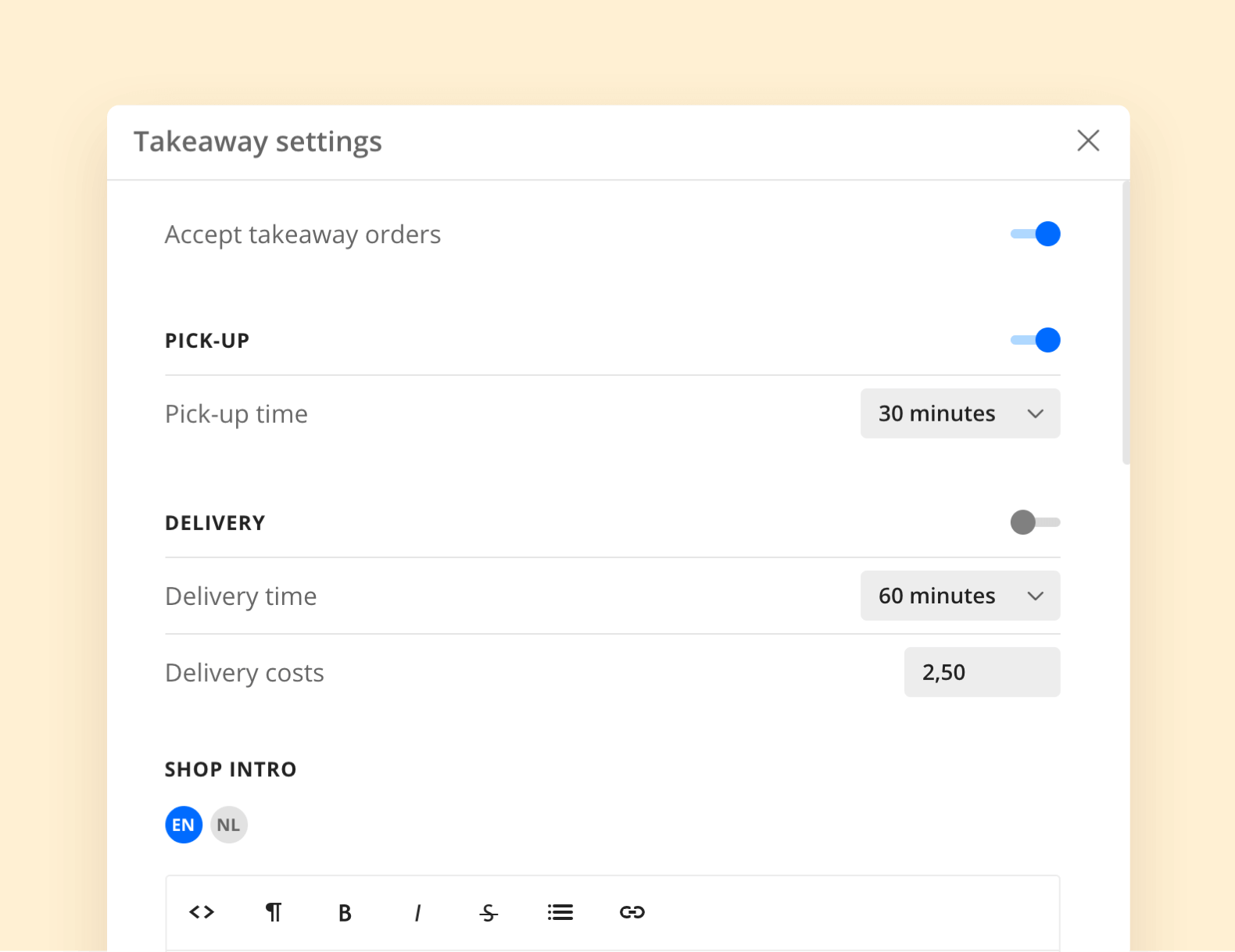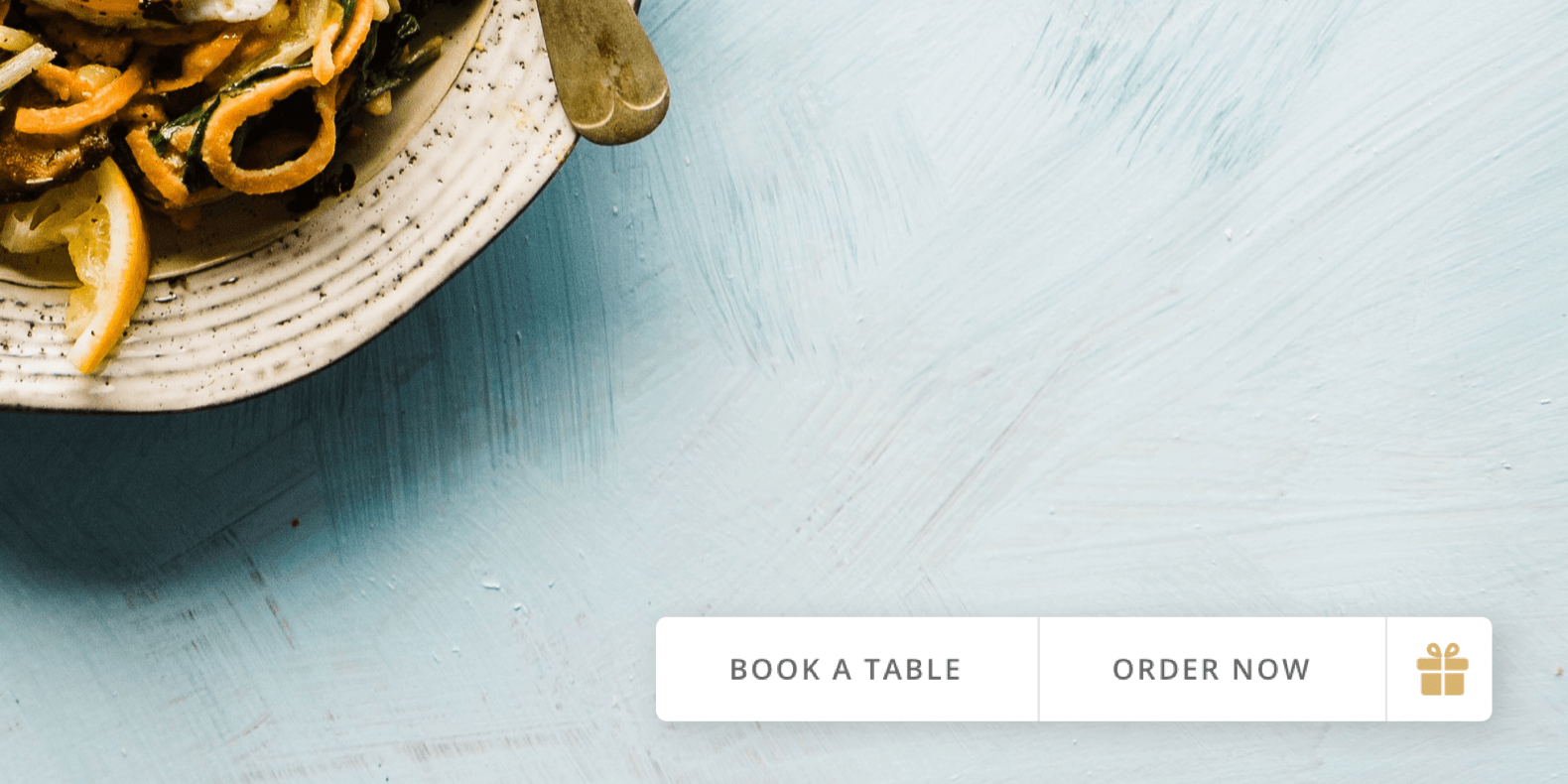 A new button in your widget
All set? A button will automatically appear in your widget, allowing people to order and pay. For every new order you'll hear a ping.