Assigns tables
as you would
You can set tables, table combinations and possible head positions yourself. Also you can determine in which order the tables should be filled. You can choose to fill districts before districts, or determine your own distribution.
With no hassle, we can now double tables.
DAVID CARON - CAFÉ CARON
Plan more
guests easily
Do you want to double tables without working in shifts? Formitable fills gaps in your planning by offering a shortened 'squeeze' reservation. What you normally do by phone, Formitable does automatically for you.
Let your guests know where they will sit
By showing your guests in what area they will sit, you can fully book your restaurant without having problems in the restaurant. For guests it is clear that they can only reserve at the bar or at a high table for example.
With deposits you avoid costly no-shows. You decide the amount yourself and set a refund period. Guests can pay with iDeal, PayPal and credit card.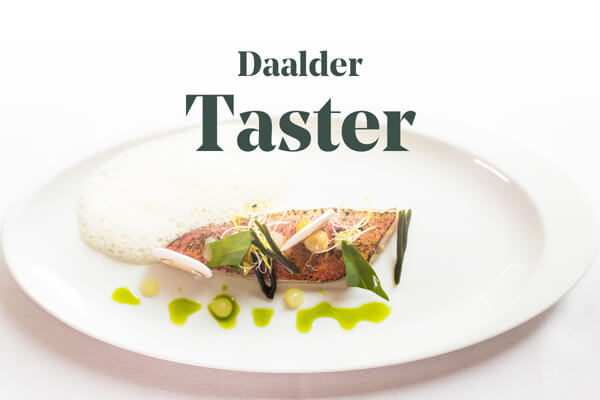 Daalder groepsmenu
€115 pp
Welkomstglas Cava | 5-gangen surprise menu van de chef | Bijpassende wijnen bij elk gerecht | Mineraal water | Koffie of thee met huisgemaakte friandises.
Ron Gastrobar lunchdeal
€29 pp
Ron Blaauw introduces The 1001 Flavours of the Middle East experience.
Ron Blaauw introduces The 1001 Flavours of the Middle East experience.
Ron Blaauw introduces The 1001 Flavours of the Middle East experience.
Optimize groups
Is the spending of groups below par? Do group requests cost a lot of time to process? And do they often show up with less or not at all? Then optimize your group reservations by setting up tickets.
Expectation management of groups by showing options

Advance payments to avoid no-shows and half-no-shows

More direct group bookings
View live example
Deals & Events
If you are organizing something with Valentine's Day or want to promote a special offer, finding the right channels is a challenge. Formitable works with a select group of partners, but also ensures that you can use your own website, newsletter and social media channels. Because with the right tools you can also reach guests without the intervention of third parties.
Receive payments via Mollie
You receive the sales of down payments and gift vouchers directly in your own Mollie account. You can link your Mollie account yourself to Formitable.
Payment methods & refunds
Via Mollie you automatically have all modern payment methods at your disposal, including iDeal, PayPal and credit card. This makes payments friendly and familiar. The refund period is also important here. You can set this yourself and is shown as standard on all tickets.