Wine bar Den Vandrette is located in the inner city by the Copenhagen harbor. Den Vandrette serves authentic, natural and biodynamic wines with a twist to the classics. The founders of Den Vandrette are Rosforth & Rosforth, who supply wine to well-known restaurants in Copenhagen.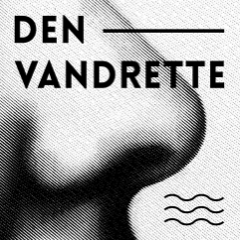 Devina Devine, manager & wine director at Den Vandrette, faced some problems with the previous reservation system and felt the need to switch to another system.
"The reservation tools we had been using were too difficult to use effectively with a limited staff," says Devina Devine. "Changing easy stuff like the number of guests of a reservation was way too time-consuming. The interface was not as intuitive as Formitable's."
More time for guests
"The switching process from our old reservation system to Formitable went very smoothly. During the switch, we had help from the support team that was eager to help us out. Formitable helps you to import your current reservations from your previous system, and Formitable works on all devices, so no need to invest in hardware. Now reservations take less time, so we have more time to focus on our guests."
Formitable's methodology immediately struck a chord with Devina as she felt it was "clean and efficient" and aligned strongly with it. "During service, we are always doing a thousand things at the same time; that's why you want a system that works efficiently and works for you, instead of against you. Additionally, before we started using Formitable we encountered a lot of no-shows because guests weren't able to change or cancel their reservations online."
"We regained control of our reservation system, time management, and put some fun back into the process"
A clear overview with clear results
Devina explains that since they started working with Formitable, "It is clear for us what is going on with our reservations. We can see the changes, and get in touch with our guests easily. The time I now spend in the reservation system is far less than before. Especially with walk-ins. We didn't use the previous tool for walk-ins or guests who called to make a reservation. Because it took too much time to place them into the system. As a result, we had no clear overview of our guests.
With Formitable Den Vandrette has far fewer no-shows because people can change or cancel their reservations easily online. Devina tells us "guests told us that they had noticed the new system and prefer the experience with Formitable, because it's easy and quick."
It didn't take Den Vandrette long to embrace the system and implement Formitable to complement their business. "Formitable helps us with a smoother way of working, and we regained control of our reservation system, time management and put some fun back into the process," Devina says. "Also, the branding part is a great addition; the fact you can customize the reservation widget to the style of your restaurant is ideal and adds to the online experience for our guests. Moreover, with Formitable we can always get in touch and get support in under 20 minutes, which is great for our team."
About Den Vandrette
Den Vandrette is located in the Nyhavn harbor, they offer a wide selection of natural wines and a changing seasonal menu with locally sourced ingredients.