7 reasons for turning your experiences into gift vouchers
3 min read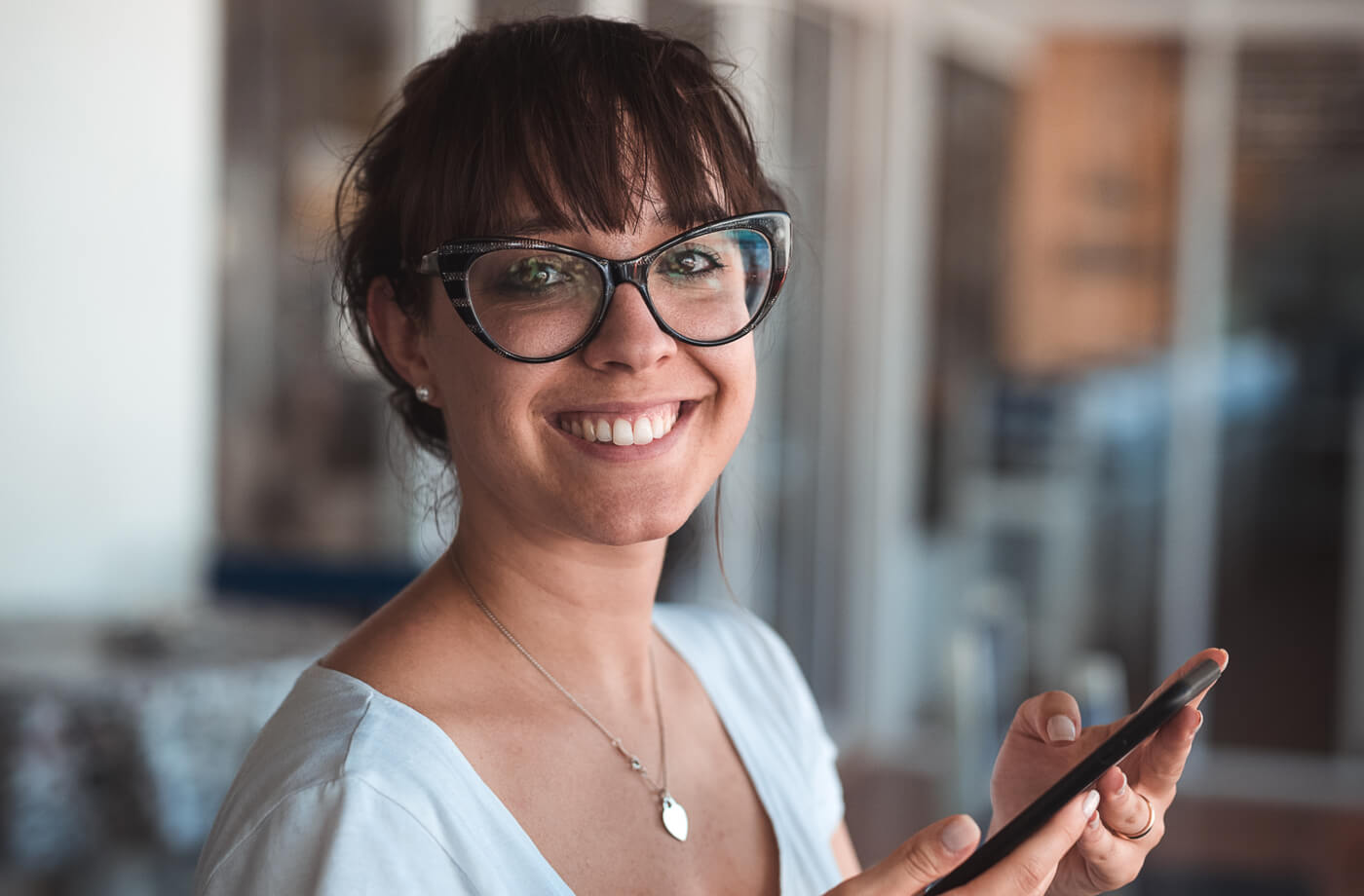 When someone purchases a gift voucher, it creates opportunities beyond just extra revenue. Are you looking for a simple, elegant way to build relationships and grow your restaurant business? Offering gift vouchers may be just what you're looking for. Here's 7 key reasons why.
1. Gift vouchers get more people through the doors
Gift vouchers are a great way to battle empty tables. Why? Well, about 85% of gift vouchers is used within 60 days. That's right, those Christmas gift vouchers will fill your floor in January and February. Better get ready for a fuller house!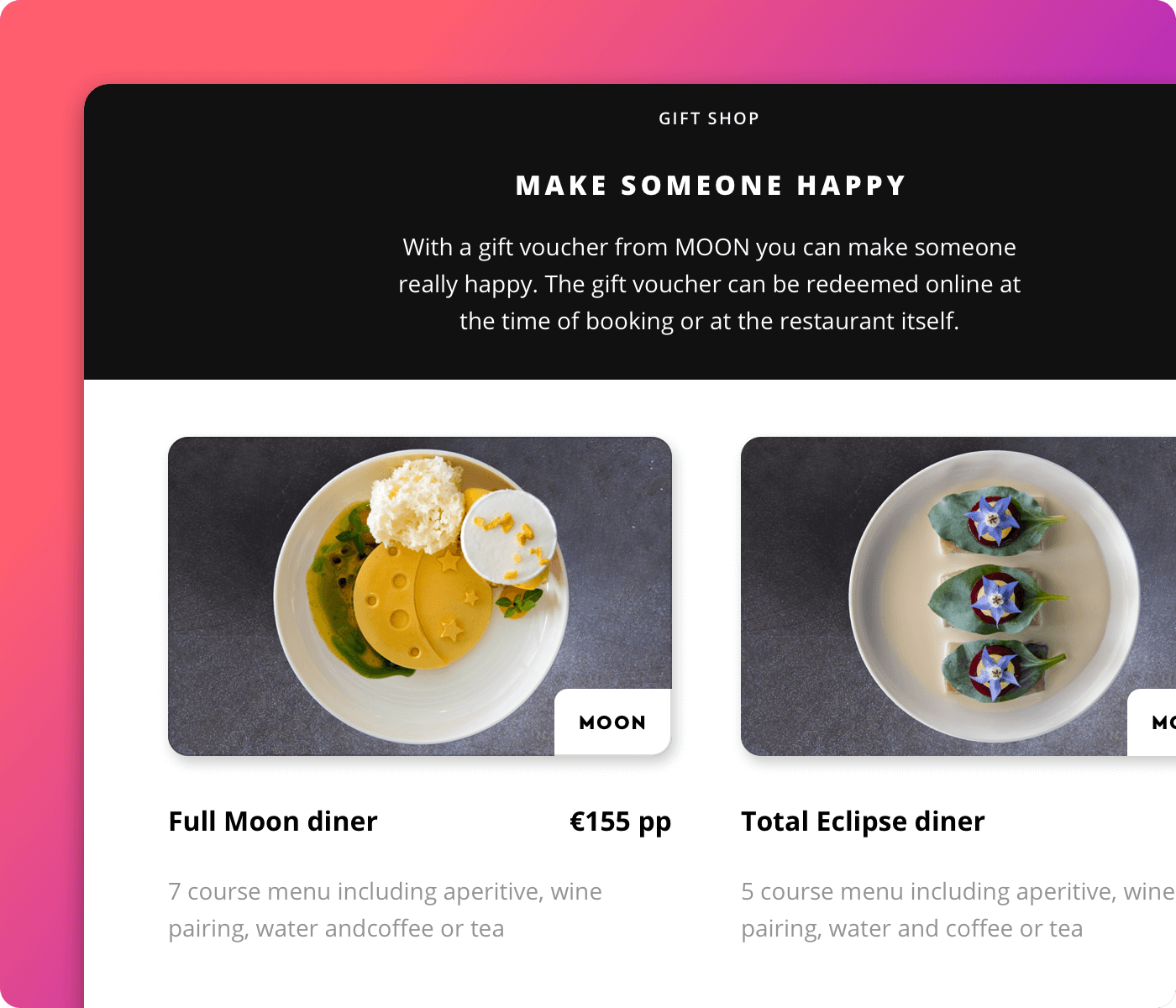 Personalized online gift shop of restaurant Moon.
2. Guests with gift vouchers spend a little extra
Most guests will spend more than their gift voucher's value. Also, a guest with a gift voucher will spend 15-35% more than a guest without one. The reason? As the voucher is already paid for, your guest's budget may allow for extra orders, like some appetizers or a matching wine, enhancing their experience and your business.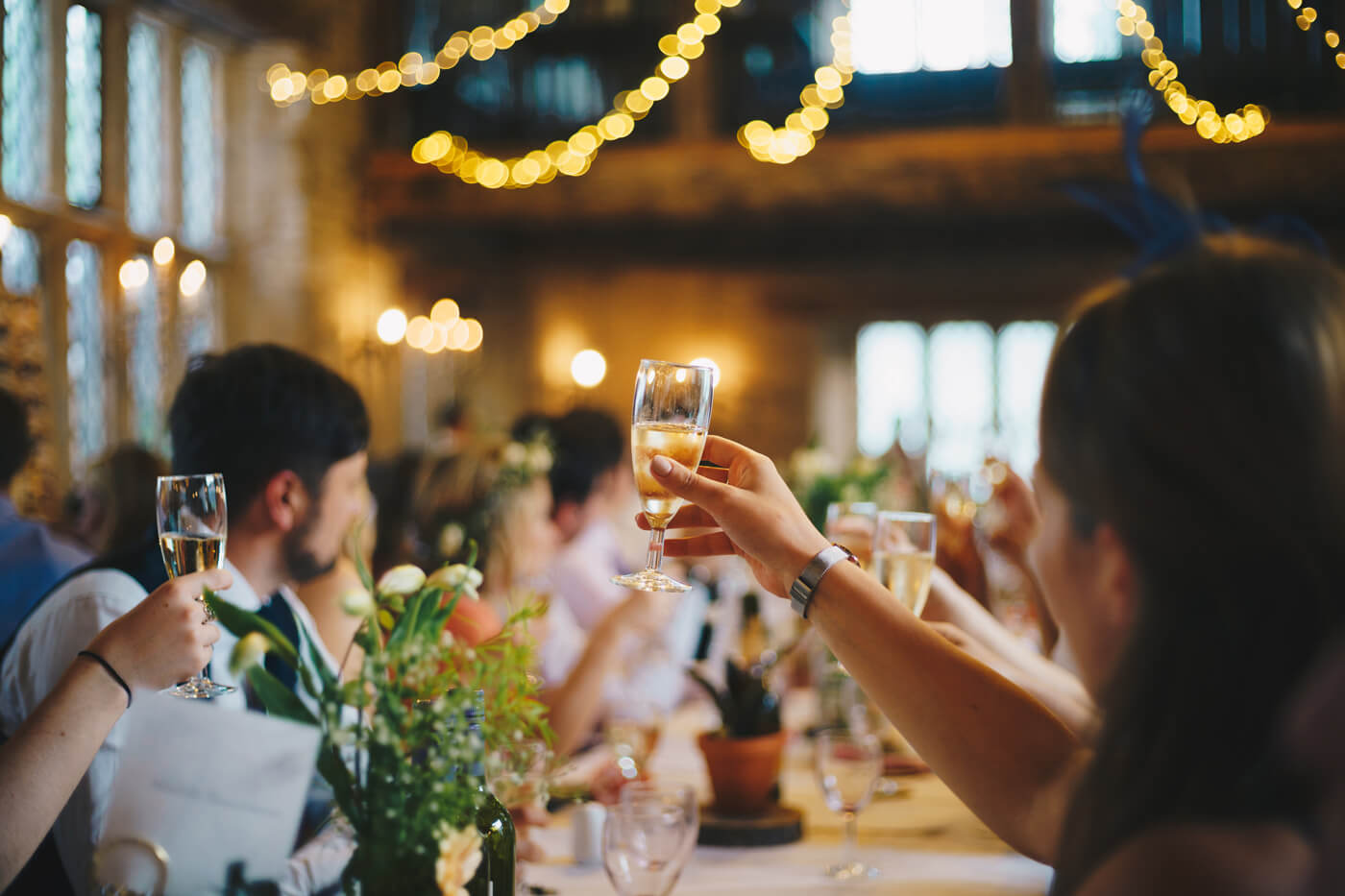 3. Gift vouchers always deliver something
You profit from a redeemed gift card, as it's already been paid for in full. On top of that: around 30% of your gift vouchers will never be used. Lucrative as this may be, it makes sense to encourage visits, rather than leaving gift vouchers to expire. In the long run, a visit is more valuable to your business.
4. Gift vouchers help you keep it classy
Don't worry, gift vouchers won't dilute your brand like coupons or discounts would, as they won't change the price of anything on your menu. Yet they will give you the opportunity to offer your guests extra service by creating your own events and special dining options.
5. You reach new guests with gift vouchers
Keep in mind that when someone purchases a gift card, they love your restaurant's food and service enough to gift that experience to someone else. This could very well be someone who has never tried your food before. A potential new fan of your restaurant in the near future!
6. Everybody loves gift vouchers
Gift vouchers allow people to make their own choices, but still have a personal feel. A restaurant gift voucher holds the promise of a great night out with food and wine at a unique restaurant, surrounded by friends and family. We all like eating out every now and then. Especially when there's no check attached.
7. Last, but not least: gift vouchers are effortless for you
Are you intrigued by the idea, but not really sure how to go about it? Great news: gift vouchers work quietly in the background with very little effort, so no big marketing strategy is needed. These tips will help you to get started.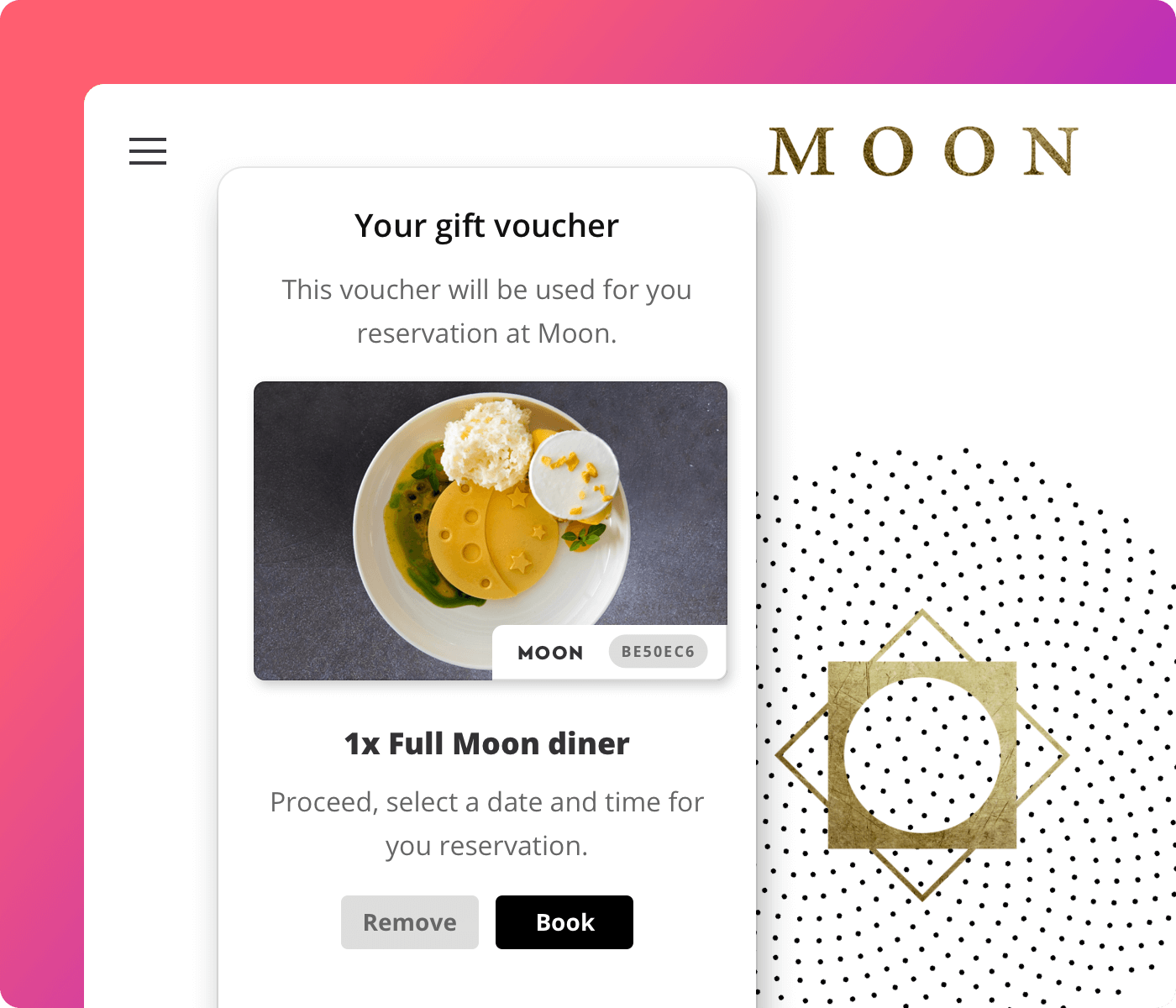 Guests can redeem their gift vouchers when making a reservation
Start with gift vouchers in your restaurant today
Can't wait to turn your experience into gift vouchers? Formitable offers an easy-to-use, fraud-proof gift voucher module that works beautifully with the reservation system. Try Formitable for free.
Already a Formitable user? Install the Gift Voucher App today.