Marketing
Airbnb for restaurants: High exposure for free
6 min read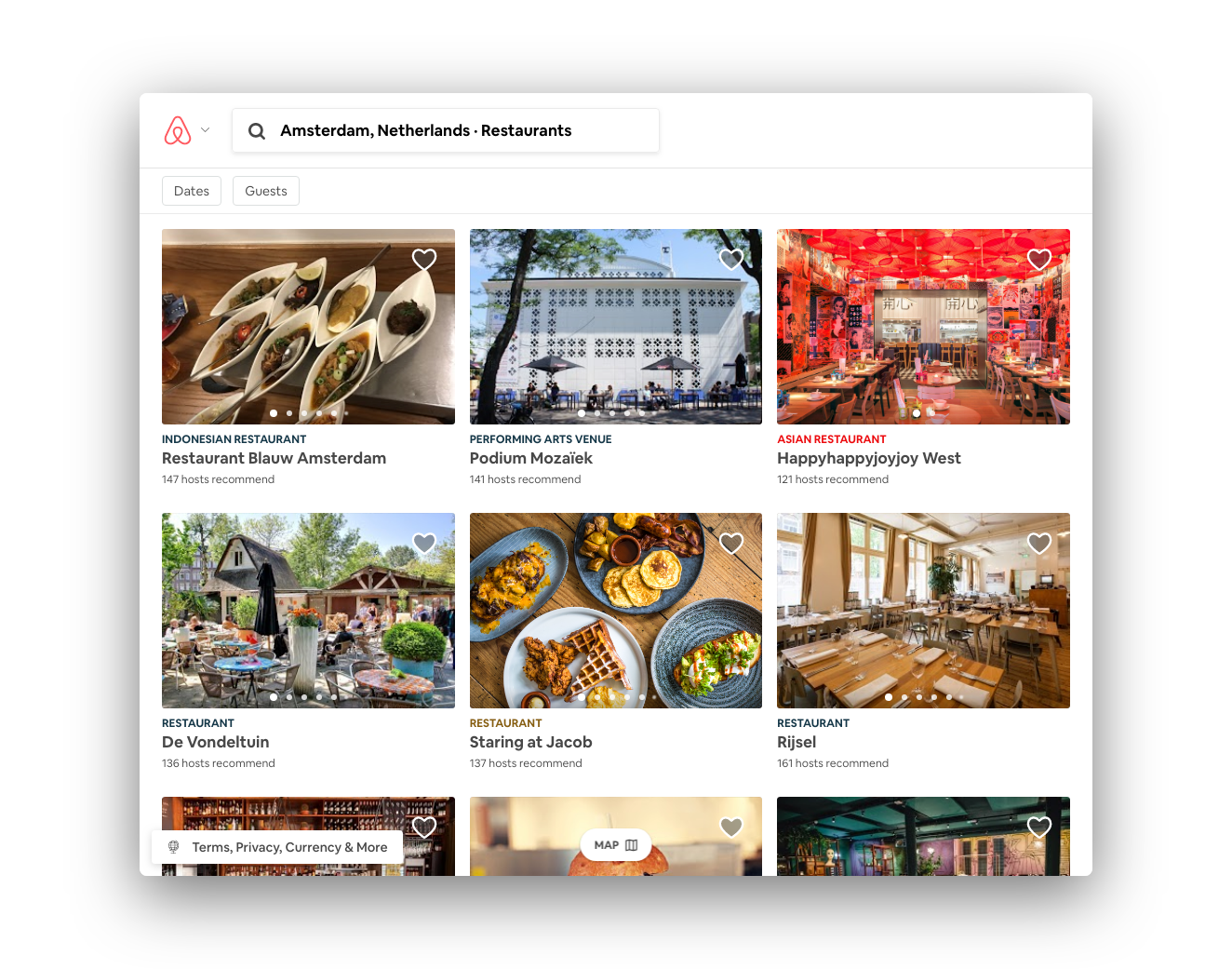 Restaurants are now a key part of Airbnb helping travelers to find local hotspots at their destination.
Benefit from Airbnb's enormous reach and let well-spending travelers reserve a table in your restaurant without any additional marketing or costs.
Airbnb users can now directly reserve tables in the app
2+ million active users stay at an Airbnb every night
Guests from Airbnb spend 5.8 billion euros in restaurants
Authentic recommendations from local guides showcase your restaurant
91% of 18-34 year-olds trust online reviews as much as personal advice
No additional marketing efforts and costs for restaurant owners
Airbnb now lets users reserve tables at restaurants within the Airbnb app. With millions of active Airbnb users every day this offers a huge potential for your restaurant once it is listed and recommended by local guides. You can significantly increase your number of guests by showcasing your restaurants' true identity.
More international guests in your restaurant
Airbnb now helps you to get well-spending travelers booking directly at your restaurant, no matter which language they speak and where they are visiting from.
Increase your walk-ins from around the globe
Airbnb has become a huge consumer platform in recent years. There are more than 2 million people staying at an Airbnb location every single night. It has changed the way we stay and travel around the world. Travelers are looking for more authentic experiences of their holiday destination. That also means that they want to see the local culture and experience local hotspots.
For your restaurant, this means that Airbnb can potentially bring you lots of new guests, mostly one time visitors. No matter if your restaurant is known across country borders or a hidden local gem. Airbnb recommends restaurants close to the visitor's temporary residence. This might just be your restaurant!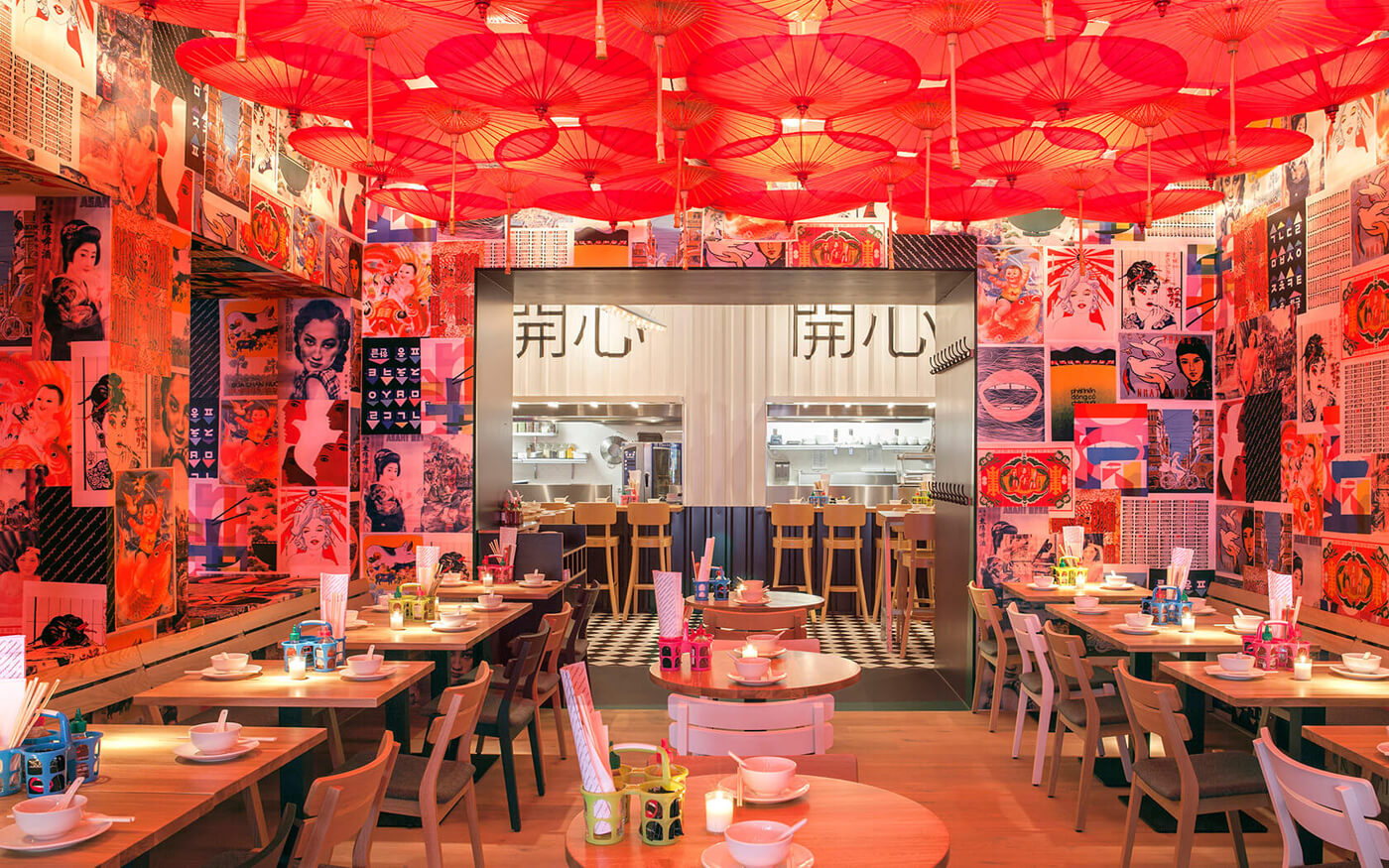 The Happyhappyjoyjoy restaurants in Amsterdam are inspired by the eclectic chaos of local markets and busy streets in Asia.
Get more high-spending guests
43% of traveler's budgets is spent in the local neighborhood they are staying in. Travelers are often in a good mood and do not worry too much about their budget.
According to Airbnb, their visitors generated $6.5 billion revenue for restaurants worldwide in 2017. That translates to around €5.8 billion spent in restaurants. "Airbnb undoubtedly boosts local businesses", said Airbnb spokesperson Nick Papas in an interview with the Washington Post.
Once your restaurant is listed on Airbnb and stands out from the crowd, you can easily profit from these well-spending one-off guests.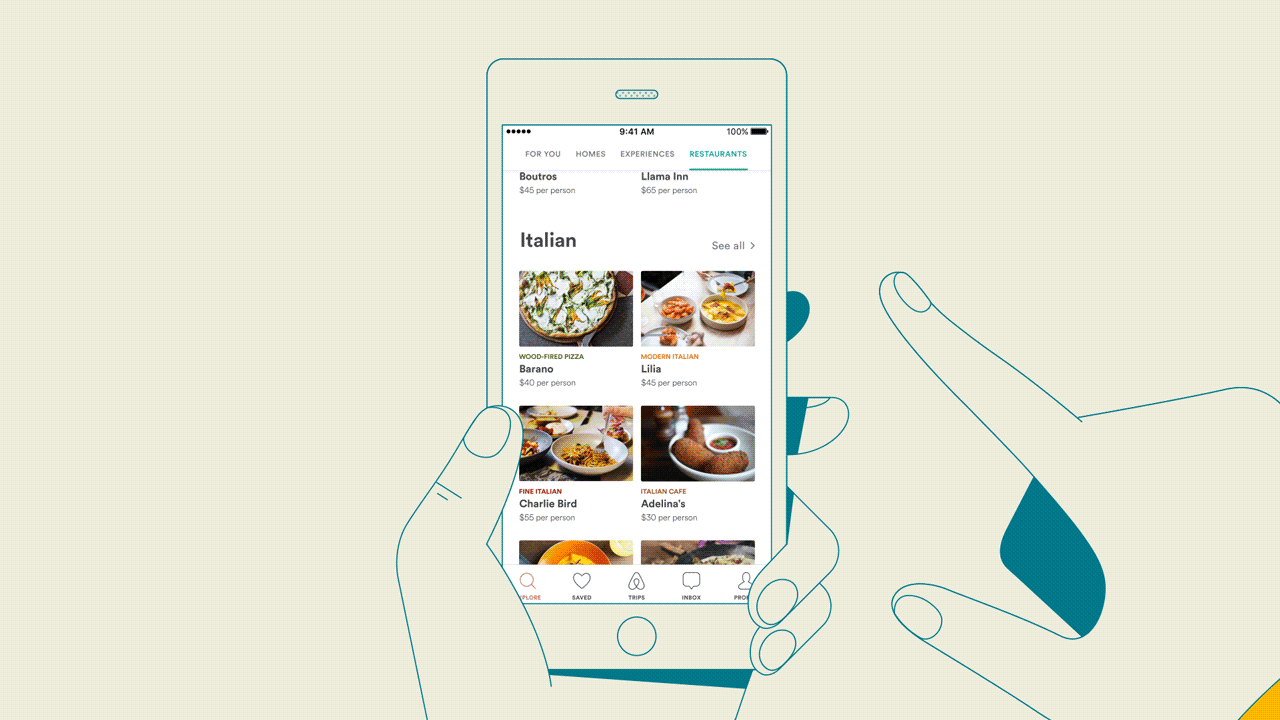 Guests can effortlessly find your restaurant in the Airbnb app and make a reservation.
Travelers can now reserve tables in Airbnb
Airbnb makes it now even easier for travelers to become restaurant guests. Users of the app can now reserve a table in Airbnb at all participating restaurants.
Easy and efficient reservations available 24/7
Guests can now easily and directly book a table at your restaurant through Airbnb, whenever it suits them.
In the past some restaurants showed up on Airbnb, visitors still had to visit the website of the restaurant to make a reservation. With the new functionality, they can reserve a table with one click. More ease for the user, means a higher chance for a reservation in your restaurant. Obviously, there are fewer reasons for potential guests to change their mind.
Instead of just showing users the opening hours, website and phone number of your restaurant, Airbnb now offers consumers the option to make a reservation straight away. With Airbnb's reservation service working around the clock, you increase the chance of table bookings. For tourists living in different time zones this can be a large advantage.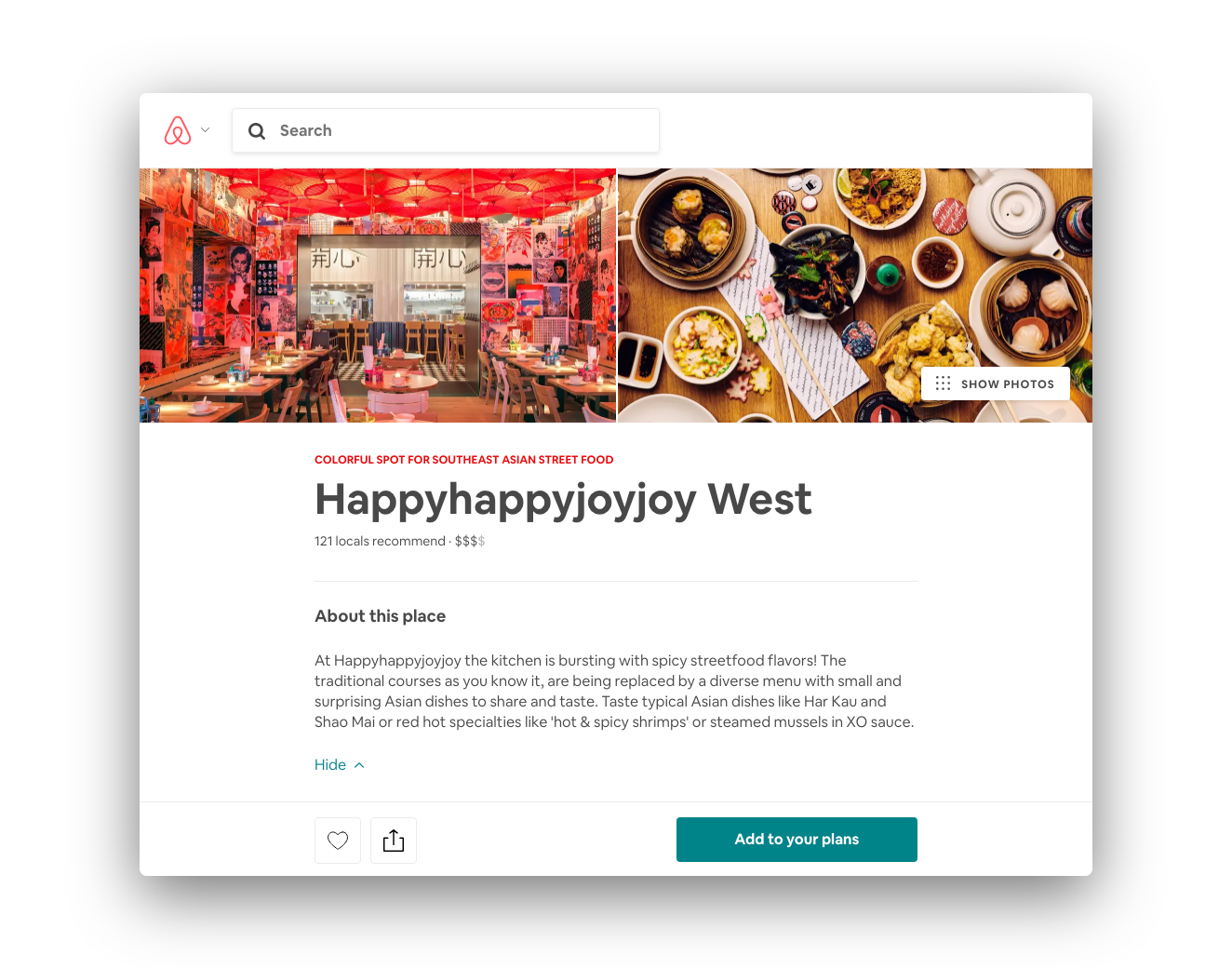 Restaurants are now as easy to find and book in Airbnb as the accommodations themselves.
You do not have to worry about languages or devices
By embedding the booking functionality in the platform, Airbnb solves two complex technical issues when it comes to making online reservations: the language barrier and responsiveness on different devices.
Especially for travelers, foreign languages can be quite a hurdle. Guests can complete the booking process in Airbnb - everything is shown in their preferred language. You as a restaurant owner do not have to translate anything.
The same applies to responsiveness for all kinds of different devices. The reservation process is displayed properly on the guests' screen, no matter what smartphone, tablet or laptop they are using.
Free positive word-of-mouth advertising for your restaurant
Word-of-mouth is one of the most effective types of marketing. The best thing about it is, that it's free and guests do the work for you.
Potential guests see only the best side of your restaurant
Airbnb only uses authentic, objective and non-commercial testimonials from local guides which truly highlight the better side of your restaurant experience.
The exposure you, as a restaurant owner, get via Airbnb is purely positive because there is no way to enter negative feedback. Local guides recommend restaurants to their visitors based on their own experiences and preferences. It helps Airbnb customers to enjoy the city like a local would and presents your restaurant in a very positive light.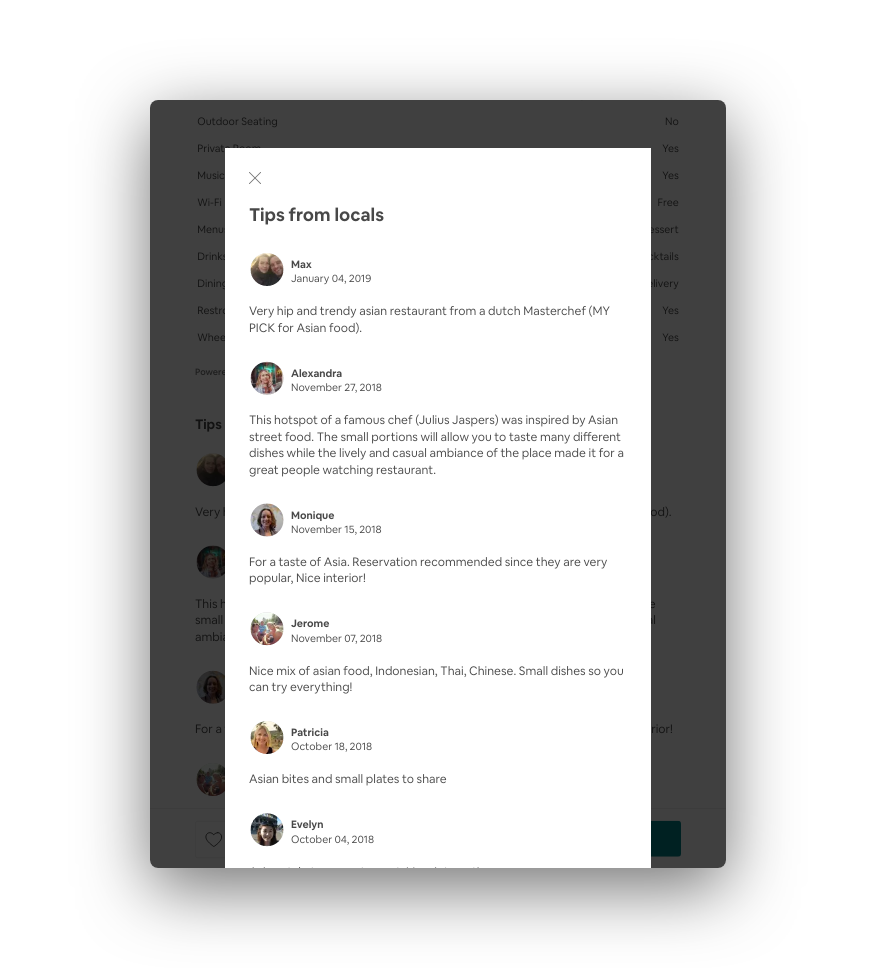 As Airbnb focusses purely on positive reviews and endorsements, your restaurant is showcased in a favorable way.
91% of 18-34 year-olds trust online reviews as much as personal recommendations. Word-of-mouth obviously remains the best marketing channel there is, however online reviews are a close 2nd for the modern guest.
The restaurants on Airbnb are recommended by locals that actually go there themselves. This gives users extra trust in the reviews because they are not commercially biased in any way. It is the honest opinion of locals in their own city. The more people recommend your restaurant, the higher it is ranked within Airbnb. Restaurants without recommendations will be listed at the bottom.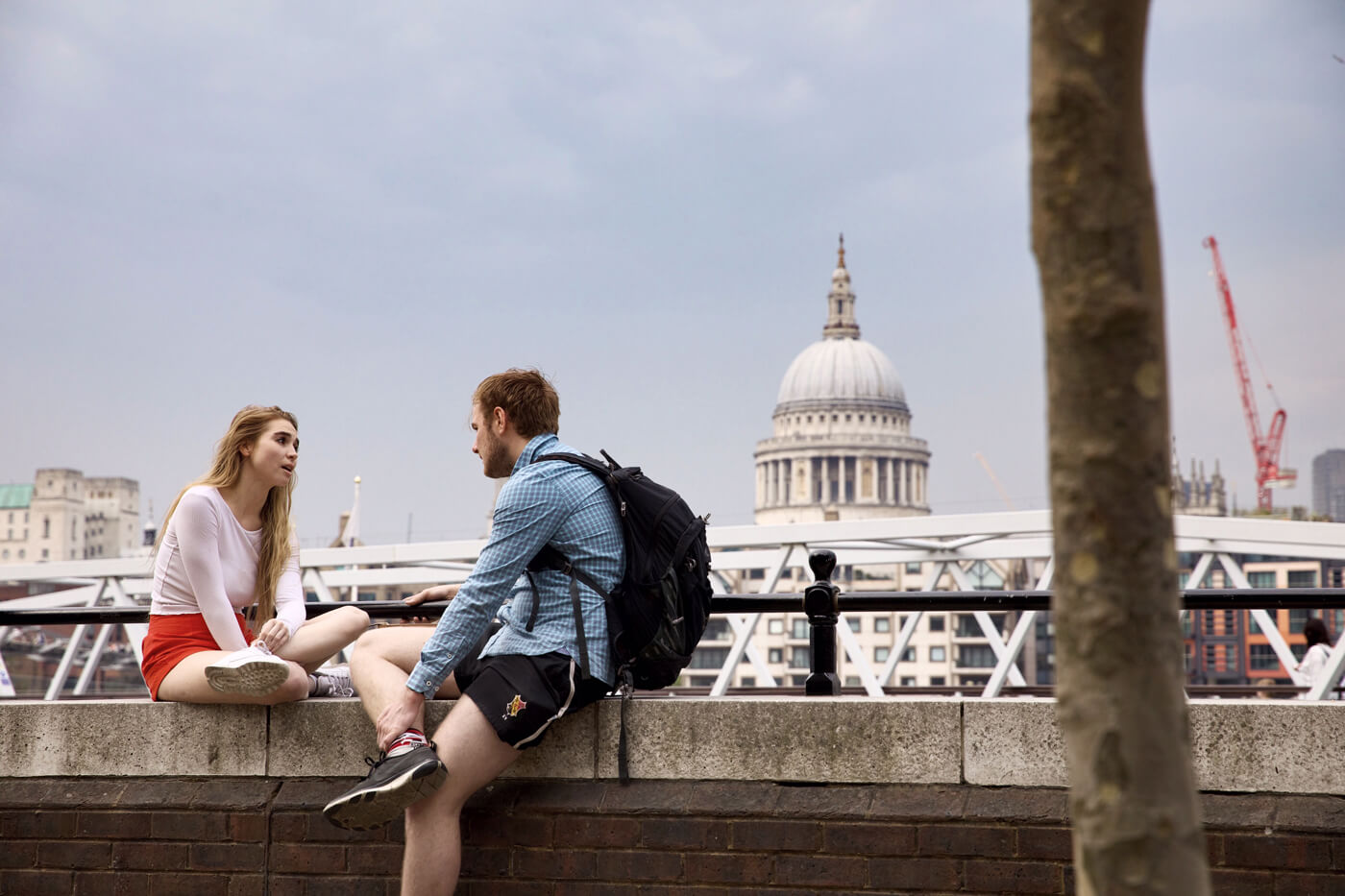 More guests without additional marketing efforts or costs
Airbnb can be a free additional marketing platform that attracts additional guests towards your restaurant.
Consumers read an average of 10 reviews before they feel that they can trust a business. The more recommendations your restaurant has, the more likely it is that even more guests will visit it.
Airbnb automatically adds restaurants to their platform when they are recommended by guides. If your restaurant is one of the best hotspots in the city, it is very likely you will be toplisted on Airbnb. This will result in even more business, guests and profit for you.
Unlike with other consumer platforms, there are no commission fees for restaurants on Airbnb. As Airbnb already profits from guests staying at locations they do not charge restaurants. For you, as restaurant owner, reservations through Airbnb are completely free.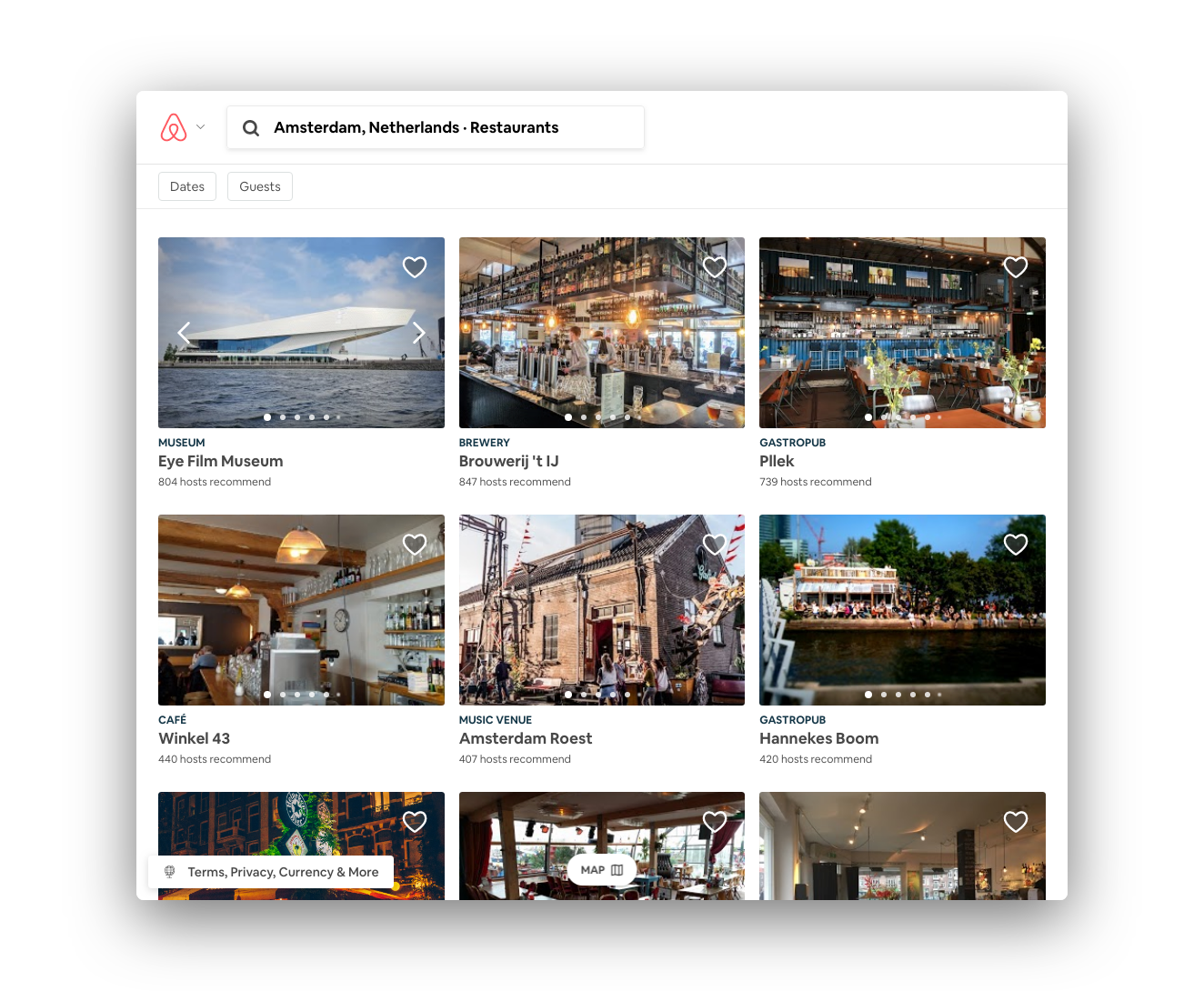 Airbnb features local restaurant hotspots in a city ranked by the number of recommendations.
Correct and improve your Airbnb listing with Formitable
You can showcase your restaurants' identity and change incorrect information on Airbnb through Formitable.
You can not edit information about your restaurant by yourself
The information about your restaurant on Airbnb is generated by using data from public websites. There it might not always be accurate. You might not be happy with the pictures being used to illustrate your restaurant.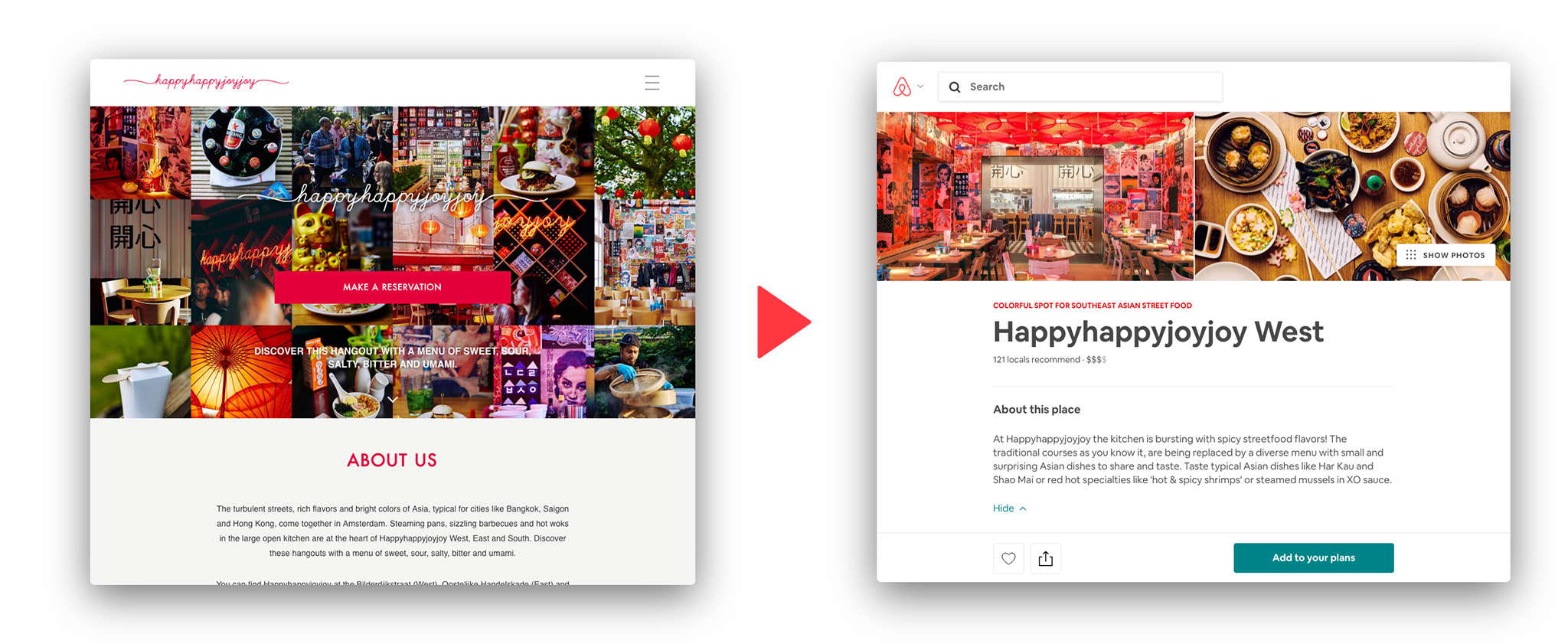 You can showcase your restaurant's identity on Airbnb by customizing the description and using high-quality images.
As a restaurant owner, it is unfortunately not possible to change your listing directly on Airbnb. Verifying the legitimacy of all edits among thousands and thousands of restaurants around the world is a challenge for Airbnb. For that reason Airbnb doesn't let owners and potential fraudsters change any listing information directly.
Formitable ensures that correct information is provided. It is an additional security layer for Airbnb and for you as restaurateur.
By using Formitable you can:
Provide an accurate description of your restaurant in your own words
Use a tagline that represents your restaurant
Choose a relevant restaurant category that honestly describes you
Correct the price level of your restaurant
Provide high-quality images of dishes and interior that truly reflect your restaurant experience
Formitable helps you to showcase the true identity of your restaurant experience and stand out from the crowd.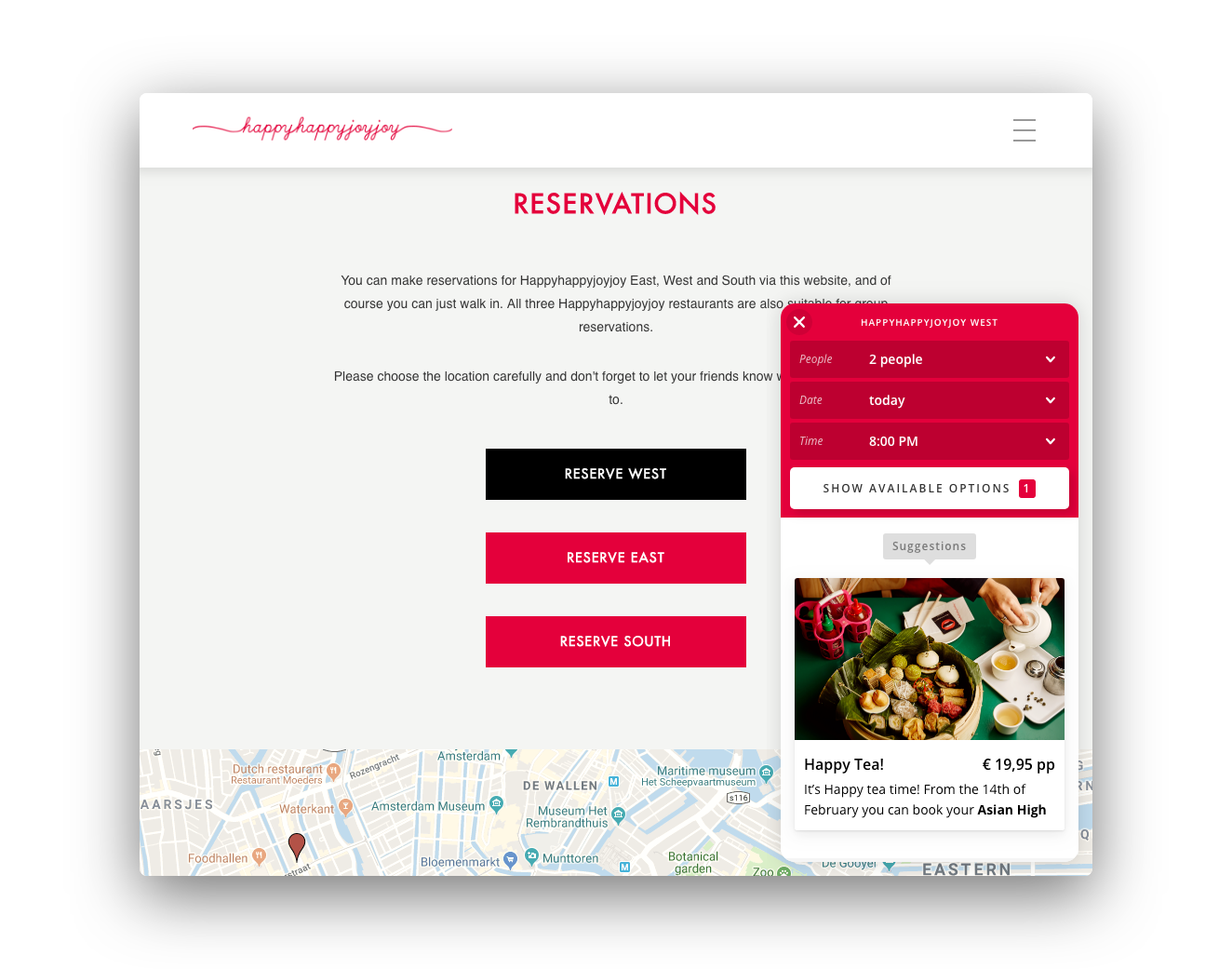 Placing reservations in Airbnb are not available yet in the Netherlands. In the meantime, Formitable already allows guests to reserve on your website through a widget.
Reserving tables in Airbnb will soon be available in the Netherlands
While it is not possible yet to book tables directly in Airbnb, you can already start to change and improve your restaurant listing.
For the Netherlands, booking tables directly in Airbnb will be possible by the end of summer 2019.
If you are already a client of Formitable, we can support you in changing content of your Airbnb listing in just a few minutes. It will help you to get more guests into your restaurant straight away.
If you are not a client of Formitable yet but want to put your restaurant on Airbnb or fix the information in your Airbnb listing, we are more than happy to help you too.