How to add a reservation button on the Facebook page of your restaurant
2 min read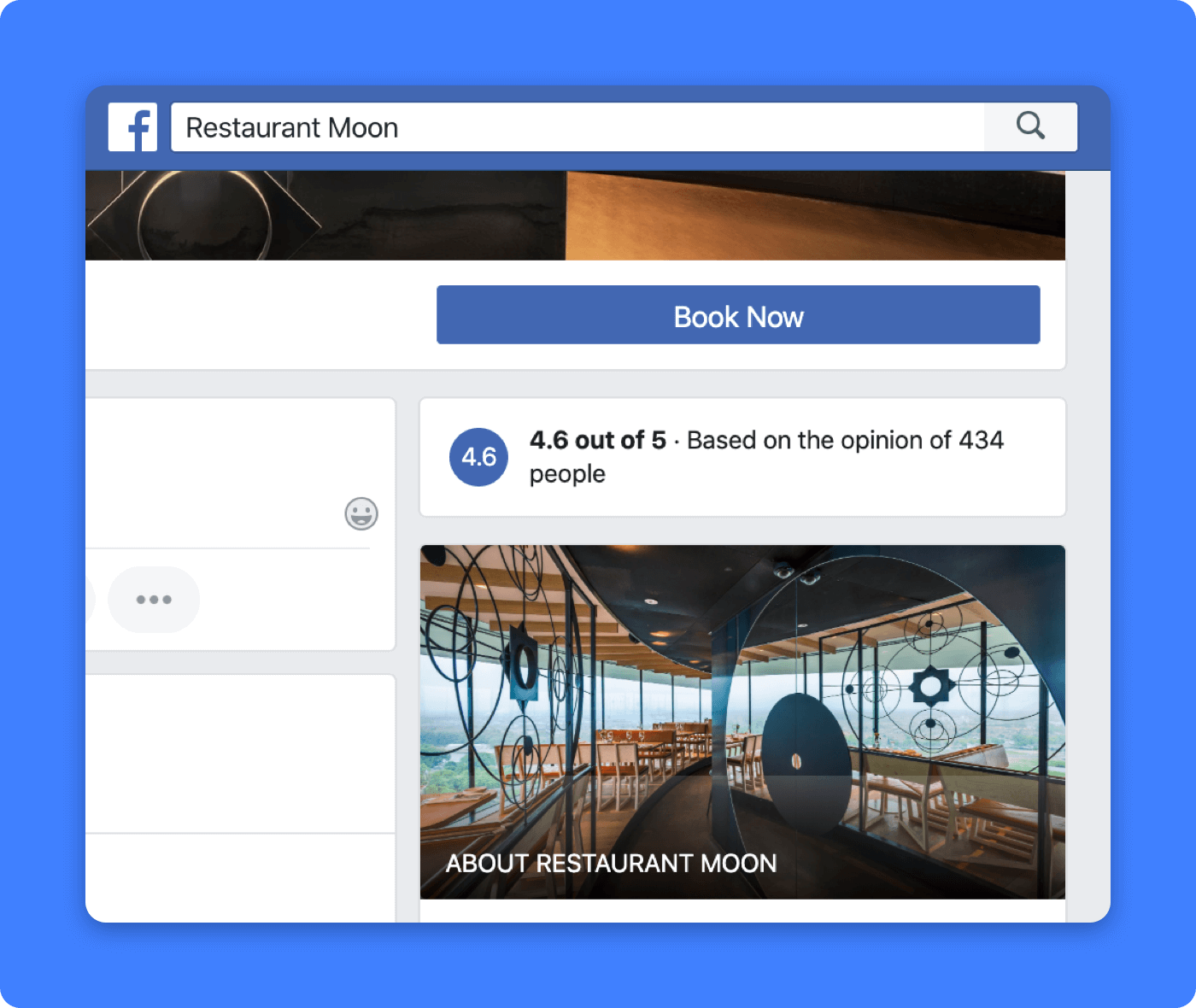 Do you want to add a "Book Now" to the Facebook page of your restaurant? Follow this short manual and you will have set it up in just 3 minutes.
Make it easy for guests to book a table with a "Book Now" button on your restaurant's Facebook page. If you have a Facebook page, why not use it to help guests place a reservation? The more ways to book you offer, the bigger the chance that potential guests will eventually experience your restaurant.
This short manual shows you how to add a reservation button on Facebook in just 3 minutes. No programming or website development skills necessary.
Social media is seen as a necessary evil for many restaurateurs. Still, throughout the years, Facebook has deeply ingrained itself in most of your guests' life. If your restaurant has a Facebook page already, you might as well add a button that leads guests directly to your reservation page, right?
One requirement: You need a Facebook page for your restaurant. If you don't have one yet, follow these easy steps to create one.
Add a "Book Now" button to your restaurant's Facebook page in 3 minutes
1. Go to www.facebook.com and select your restaurant's Facebook page. Click on Add a button. (If you already have a button, choose "Edit Button")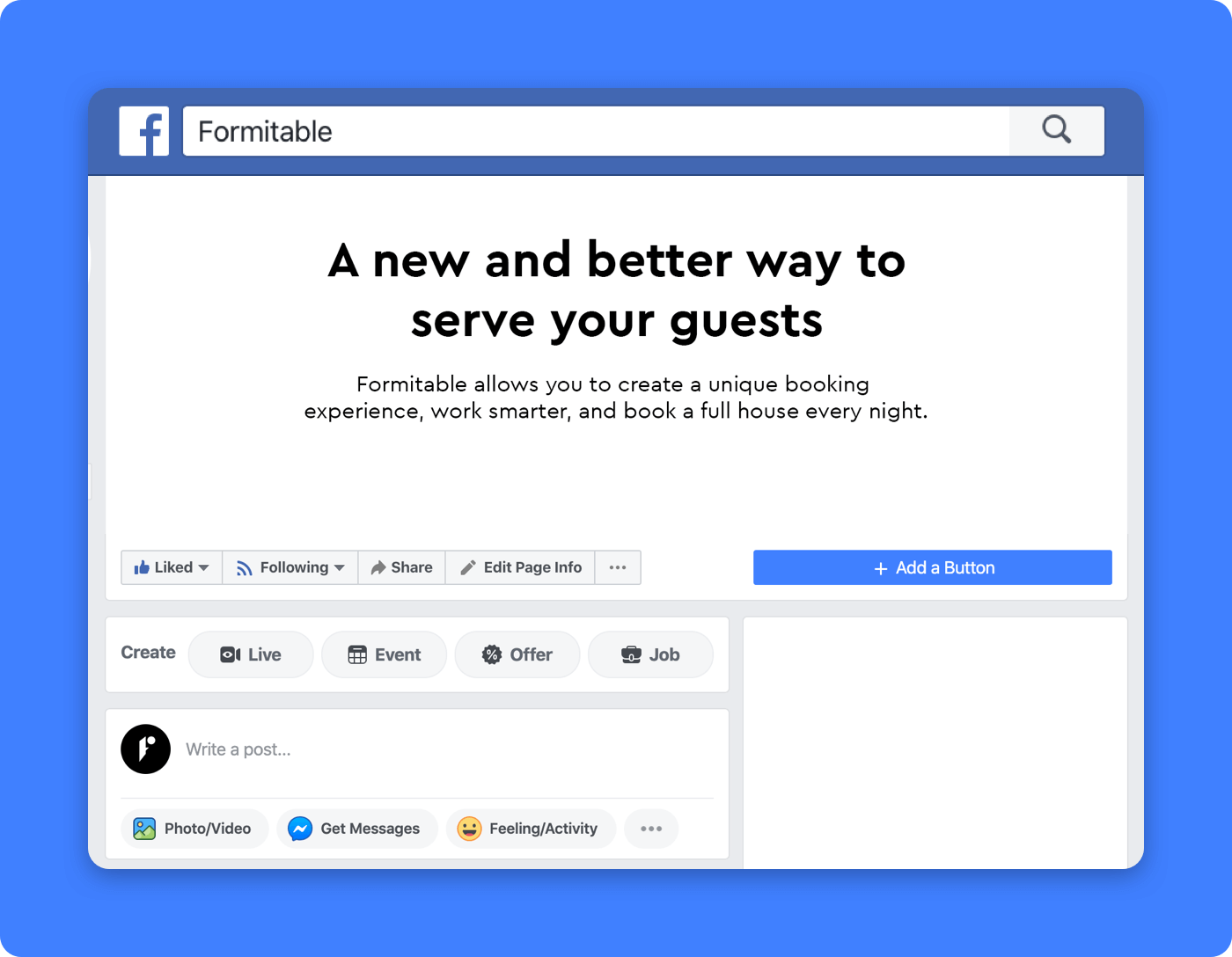 2. Select the button category Book with you. The button Book Now will be selected automatically. Click on Next.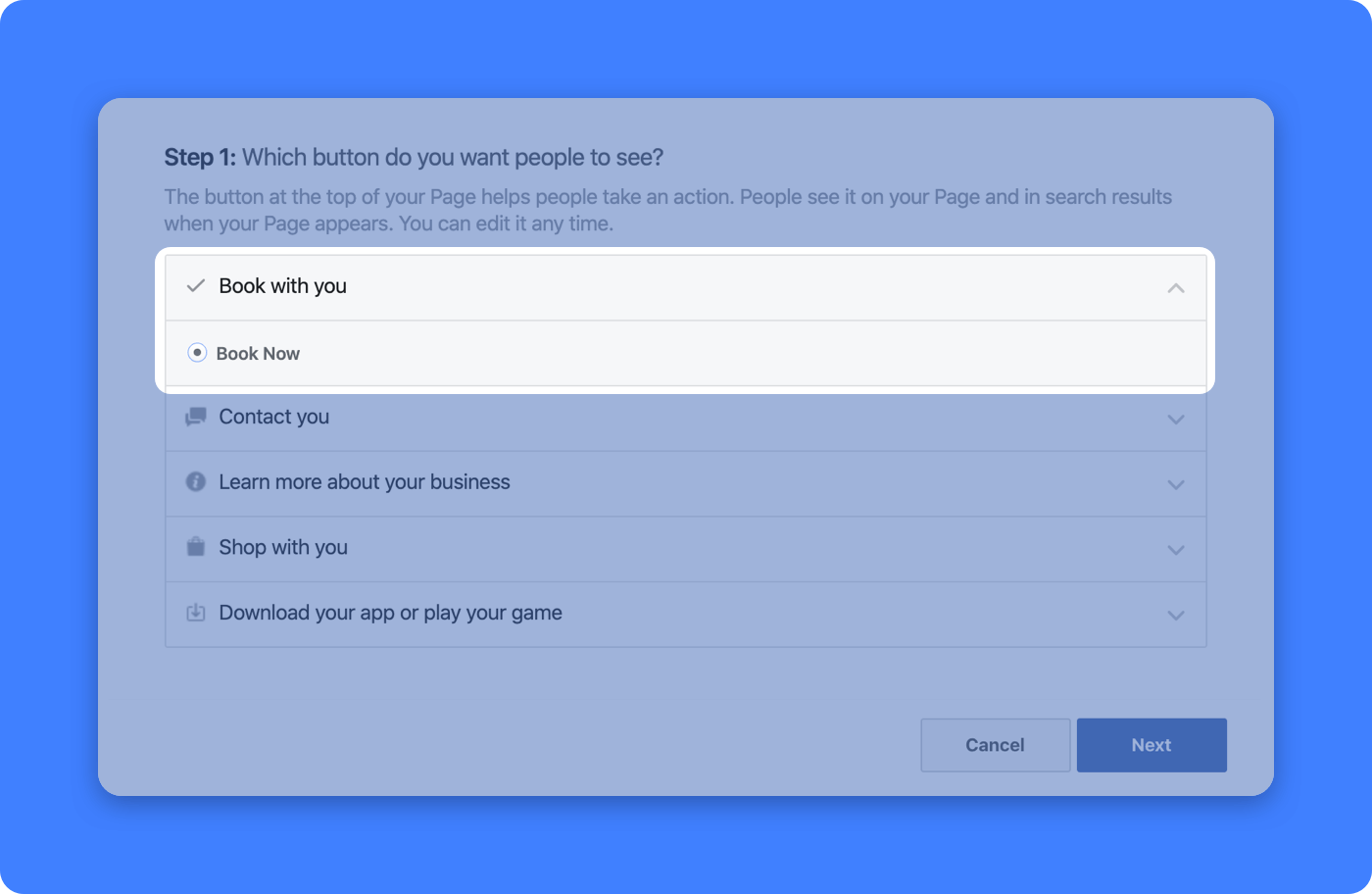 3. Click on Link to Website to send people to your reservation page.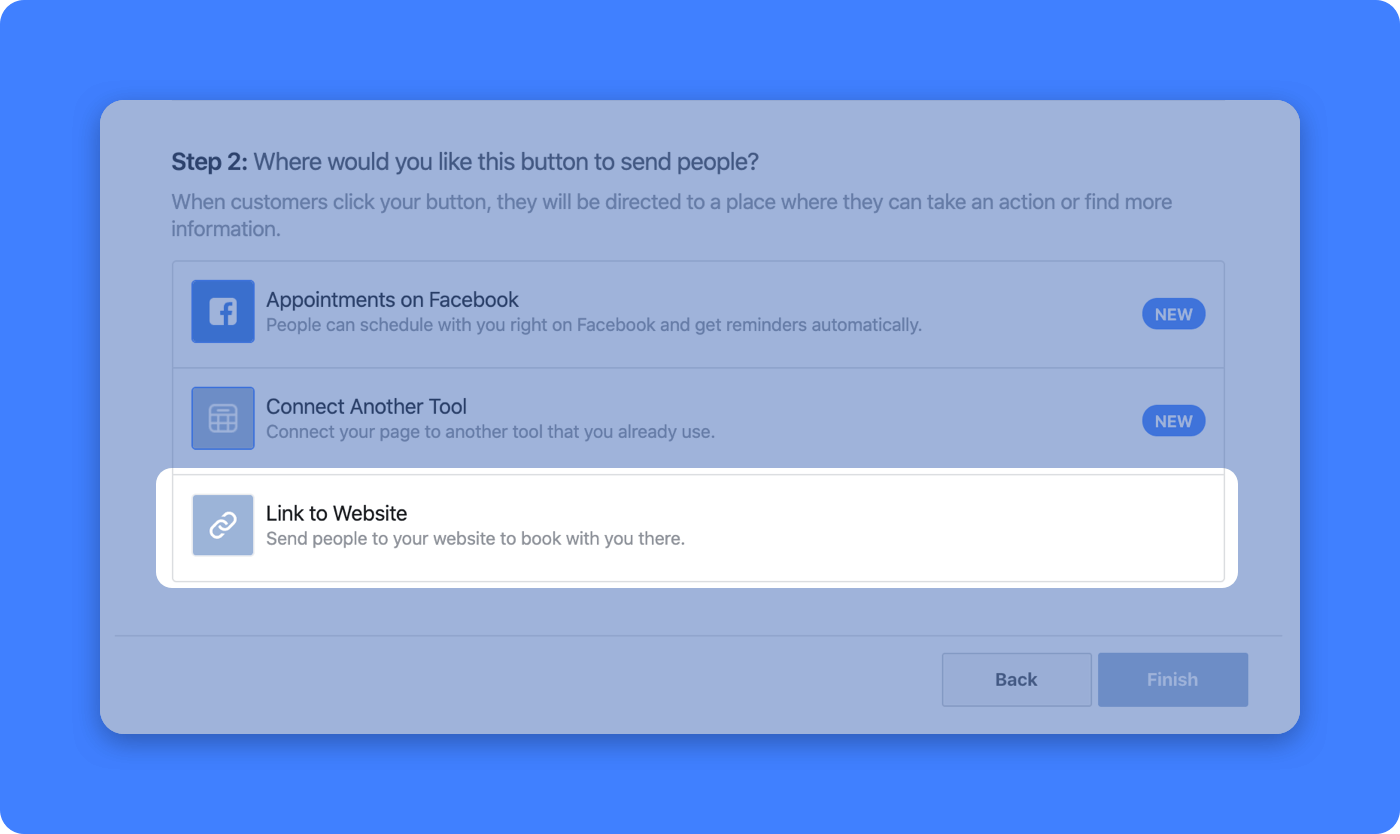 4. Add the link to your reservations page (see tip below) and click on Save.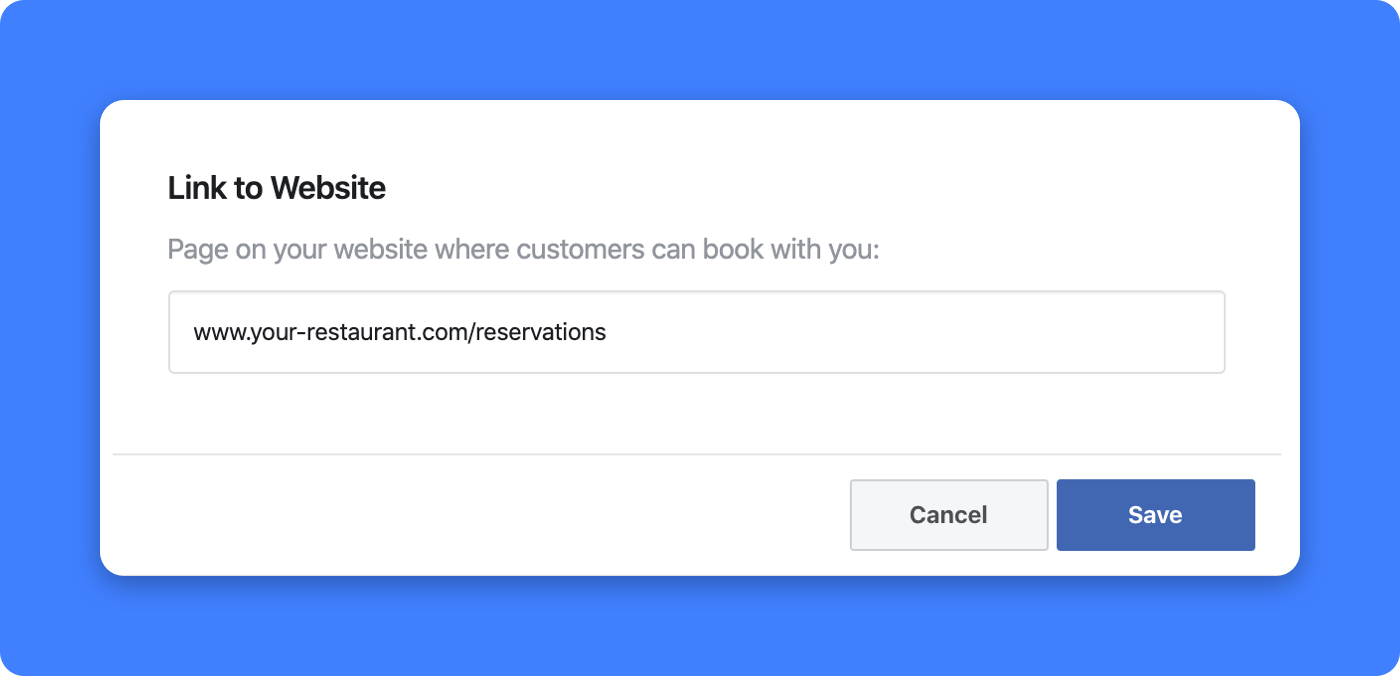 5.
Check if everything is correct and click on
Finish
. You are done!
Here you can see how the reservation button will appear on your Facebook page. Potential guests that landed on your Facebook page can now directly place a reservation by clicking on the link.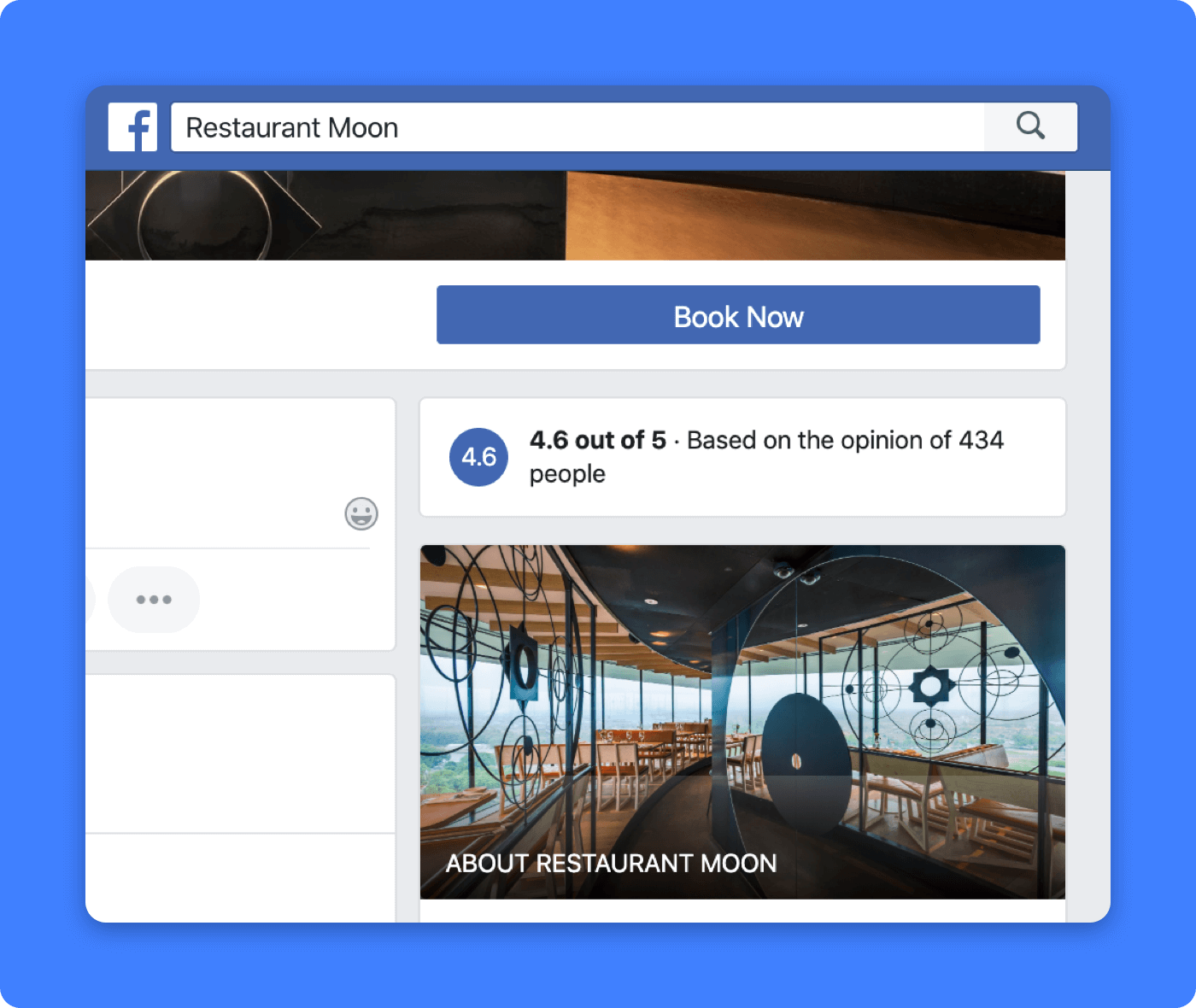 Tip: Use a dedicated page for reservations on your website
Make it easier for potential guests to book a table by using a dedicated page (for example "www.your-restaurant.com/reservations/"). Why does it matter? With a direct link potential guests do not have to look on your website where to place their reservation. Therefore, there is also less chance for them to change their minds.