Adding a reservation link on Google
2 min read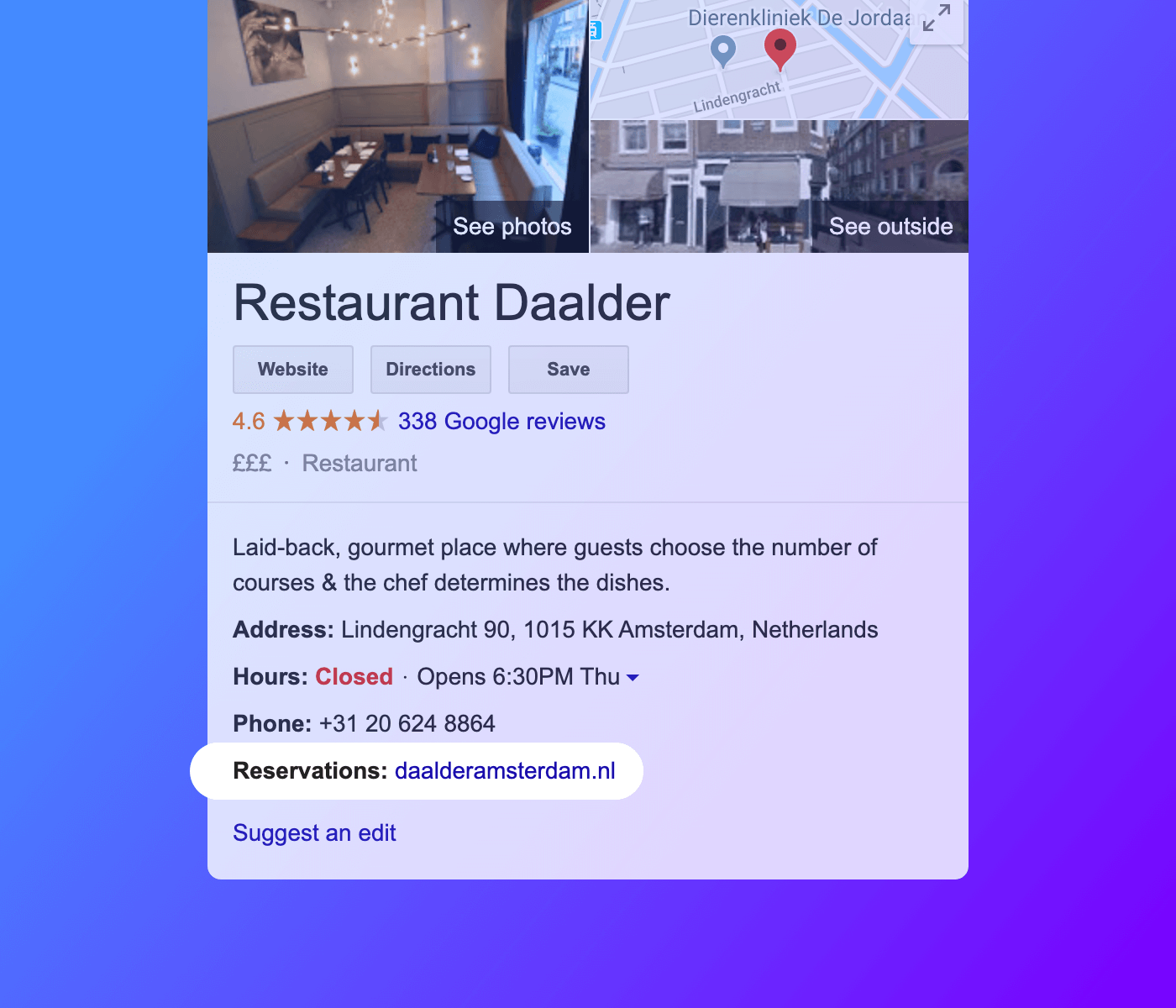 Do you want to add a reservation link to your restaurant listing on Google? Follow this 4-step guide and you will have set it up in less than 5 minutes.
Adding a reservation link to your restaurant's Google search results make it easier for guests to book a table. The fewer steps your potential guests have to take, the bigger the chance that they will not change their mind and book somewhere else.
This short guide shows you how to add a reservation link in less than 5 minutes. No programming or website development skills necessary.
Is your restaurant using an online reservation system, a reservation form on the website, or are you taking reservations by phone? Regardless of how your potential guests can place a reservation, most of them will find your restaurant through Google or Google maps. Doesn't it make sense to offer them a link in the search results that makes it easy to reserve? Follow the 4 easy steps below and you will have a reservation link in less than 5 minutes.
One requirement: Google has to acknowledge you as the official owner of the restaurant. Did you already claim your restaurant on Google? If not, read here how to claim your business.
Add a reservation link to your restaurant's Google listing in less than 5 minutes
1. Go to www.google.com/business and click on Start now. Select your restaurant from the list of claimed businesses.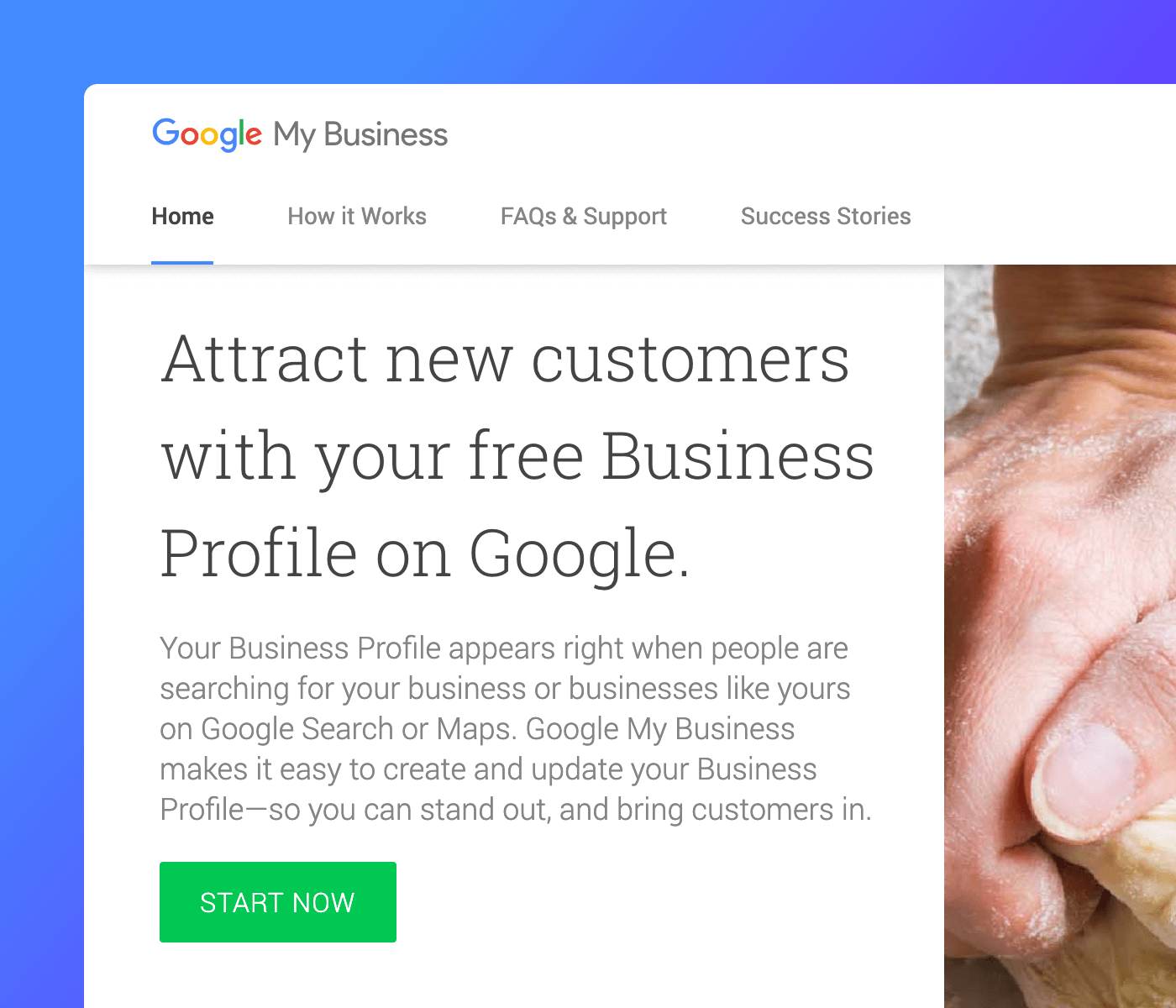 2. Click on Info to see and change all your contact details that will be shown on Google and Google Maps.
3. Click on the pen icon next to Website to edit your links.
4. Add the link to your reservations page (see tip below) in the area Reservations URL. Click on Apply and you are done!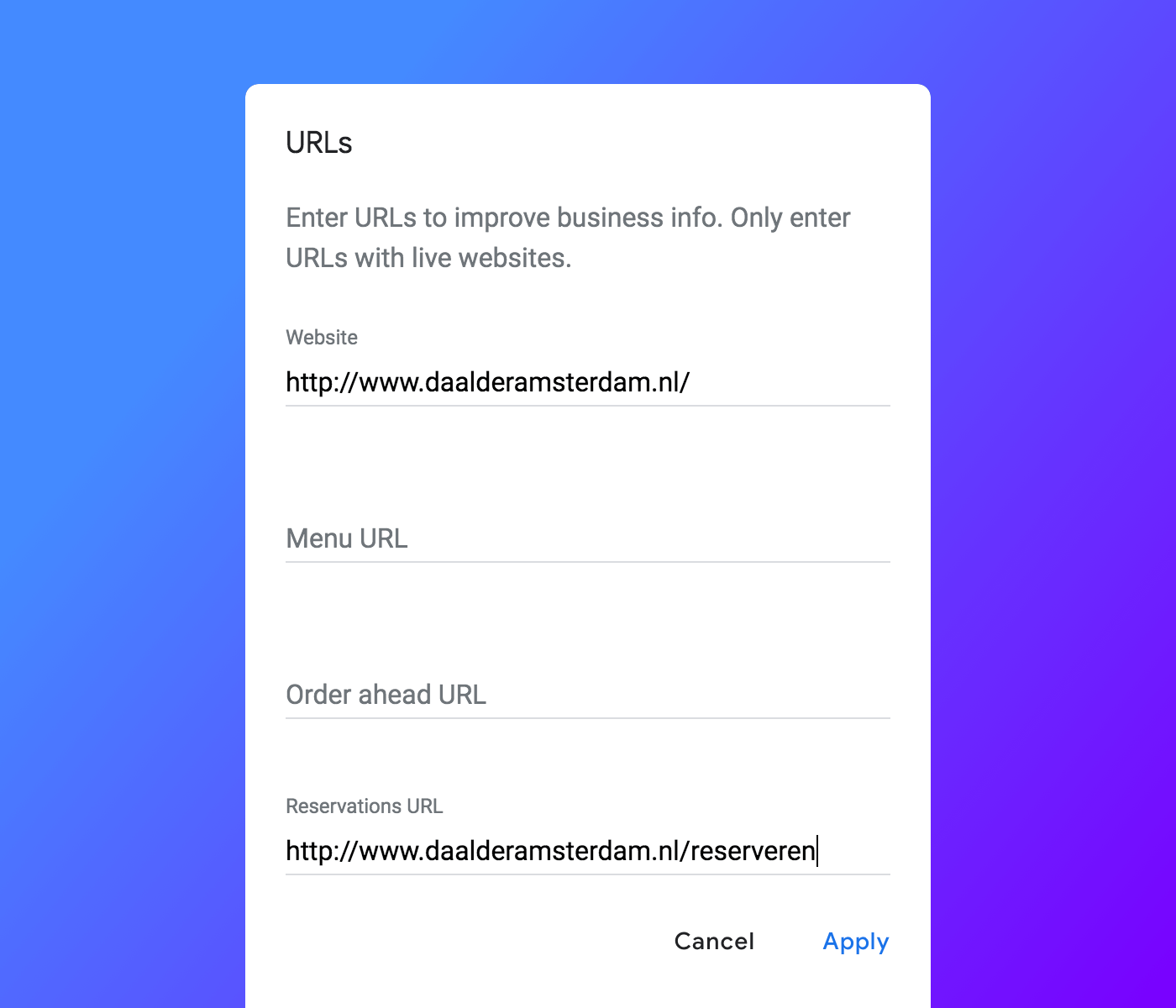 Here you can see how the reservation link will appear on Google. Potential guests that look for your restaurant online can now easily place a reservation by clicking on the link. It's that easy.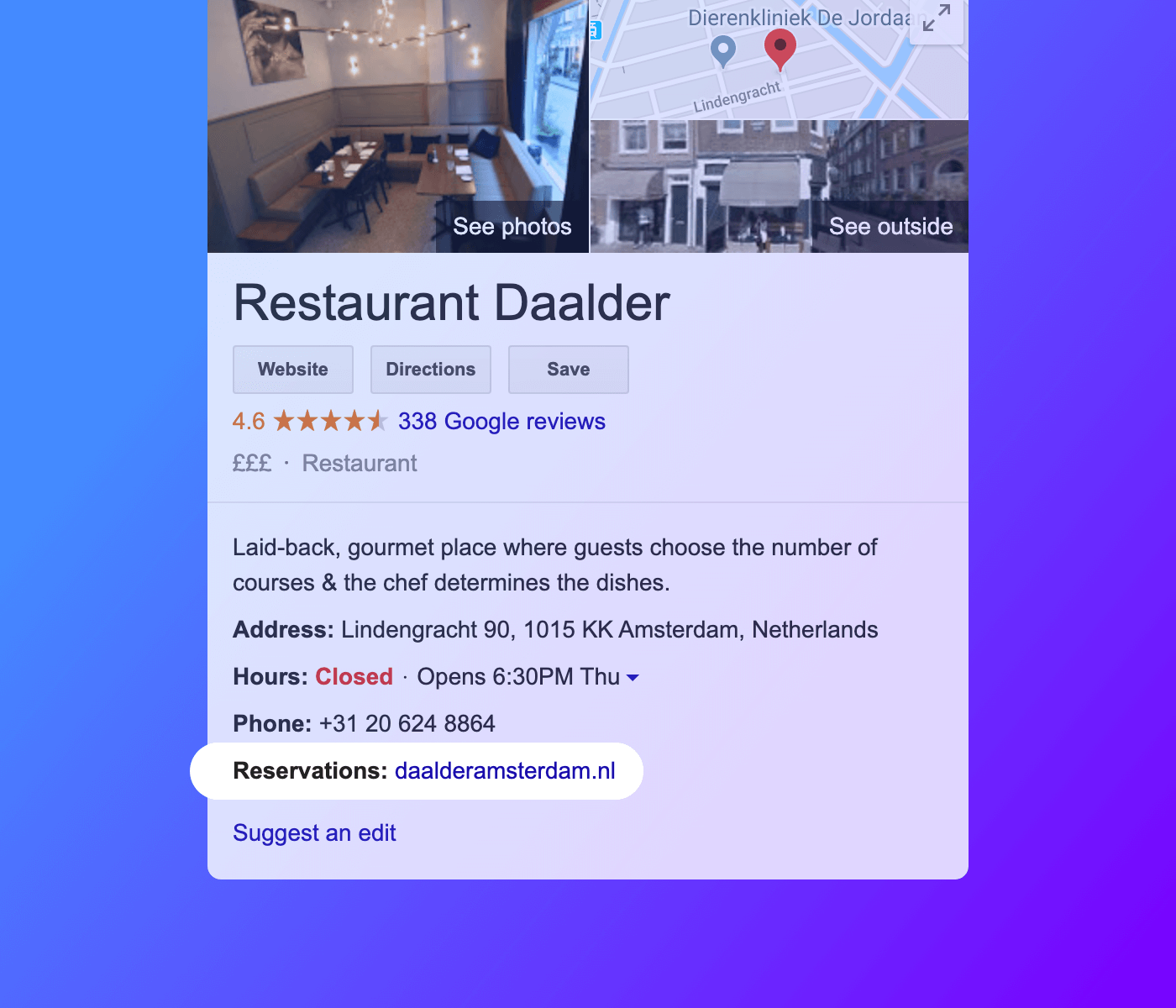 Tip: Use a dedicated page for reservations on your website
Make it easier for potential guests to book a table by using a dedicated page (for example "www.your-restaurant.com/reservations/"). Why does it matter? With a direct link potential guests do not have to look on your website where to place their reservation. Therefore, there is also less chance for them to change their mind.
What's next?
Get a real-time Google reservation button: Do you use a trusted Google reservation partner? If so, you can even add a 'Reserve a Table' button to your search results. This way guests can book a table in real-time. More guests without extra commission fees. You can read more about Reserve with Google here.
(Yes, Formitable is one of those trusted partners)
The 'Google for restaurants' series: This guide is the first article in a series of how restaurants can use "Google my Business". The articles all help restaurateurs to connect better with the modern guest. Easy tips for a fuller house. Join 3.000+ restaurant owners, managers, and chefs and subscribe to our newsletter below to make sure you do not miss a single Google for restaurants article.