Marketing
Reserve with Google - More guests without commission fees
8 min read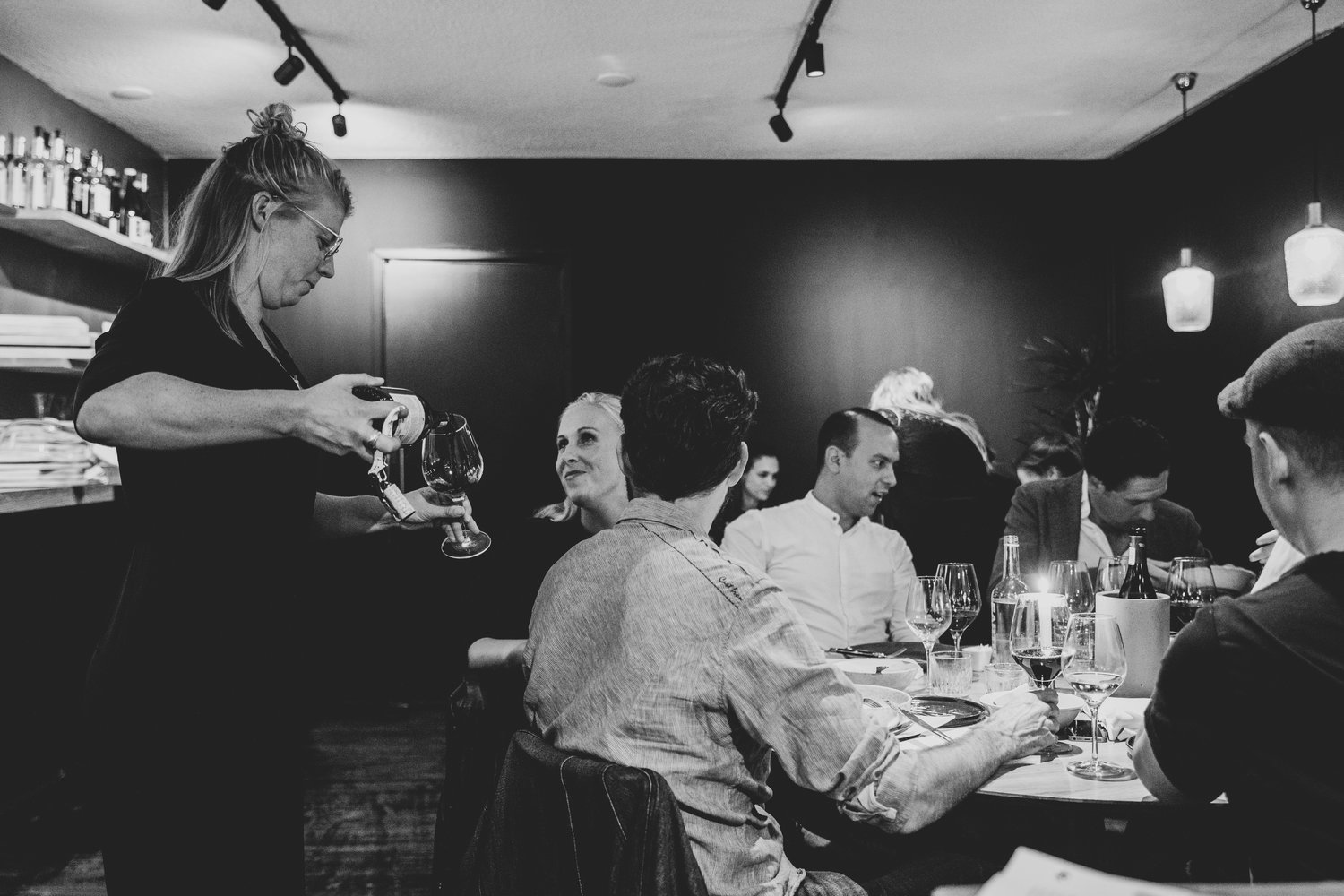 Restaurateur Iris Molkenboer uses "Reserve with Google" for her restaurant RAZMATAZ in Amsterdam.
Letting guests book tables directly in Google gets more guests into your restaurant without any additional commission or marketing efforts.
"Reserve with Google" gets your restaurant between 3-20% more table bookings
75% of all bookings made through Google are new customers
Capture the 81% of Millennials that find calling to make a reservation stressful
Open 24/7 and lets you capture the 40% of reservations made outside of opening hours
Avoid commission fees from large consumer platforms
No additional effort needed in terms of marketing or costs
"Reserve with Google" empowers you -as restaurant owner- and helps you to gain back control from the large consumer platforms. By letting your guests book their tables directly in Google, you can increase your number of reservations, without any marketing effort or paying hefty commission fees. By integrating the option to reserve a table directly in Google, it's now easy for your guests to book a table with the touch of a button. No matter which language they speak or which device they use.
Get more guests into your restaurant
Google, the world's largest search engine for restaurants, streamlines the total process by letting guests book from search results, in all languages and 24/7.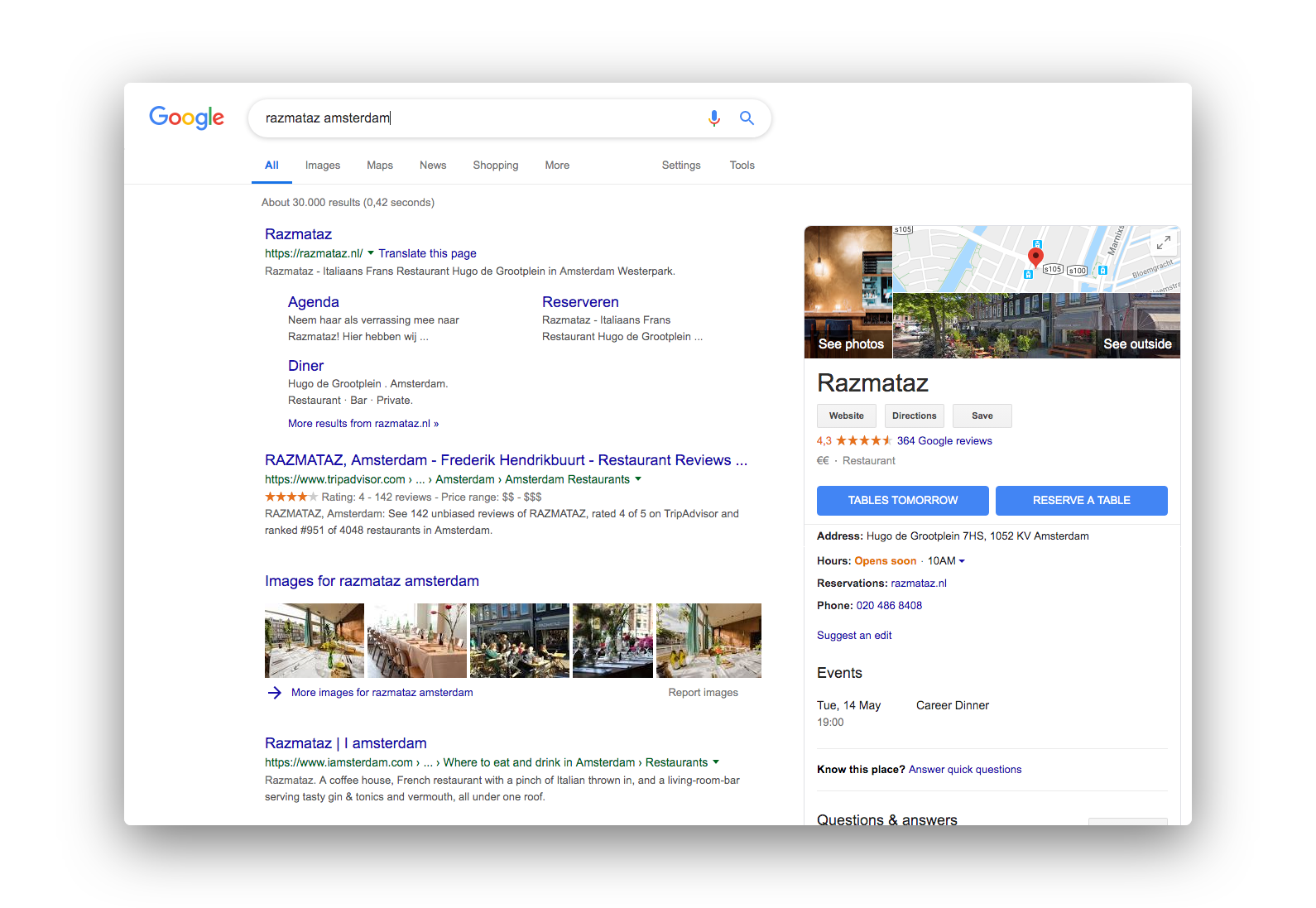 Potential guests can now book a table in your restaurant straight from search results.
Most of your customers are already using Google
Google is undisputedly the world's largest search engine and if you are a restaurant owner, most of your customers use Google and Google Maps to look for your restaurants anyway. Currently, after they find your restaurant, they must switch from the Google results to your website in order to reserve a table. With the new "Reserve by Google" feature they do not need to leave Google anymore and can book a table at your restaurant straight away.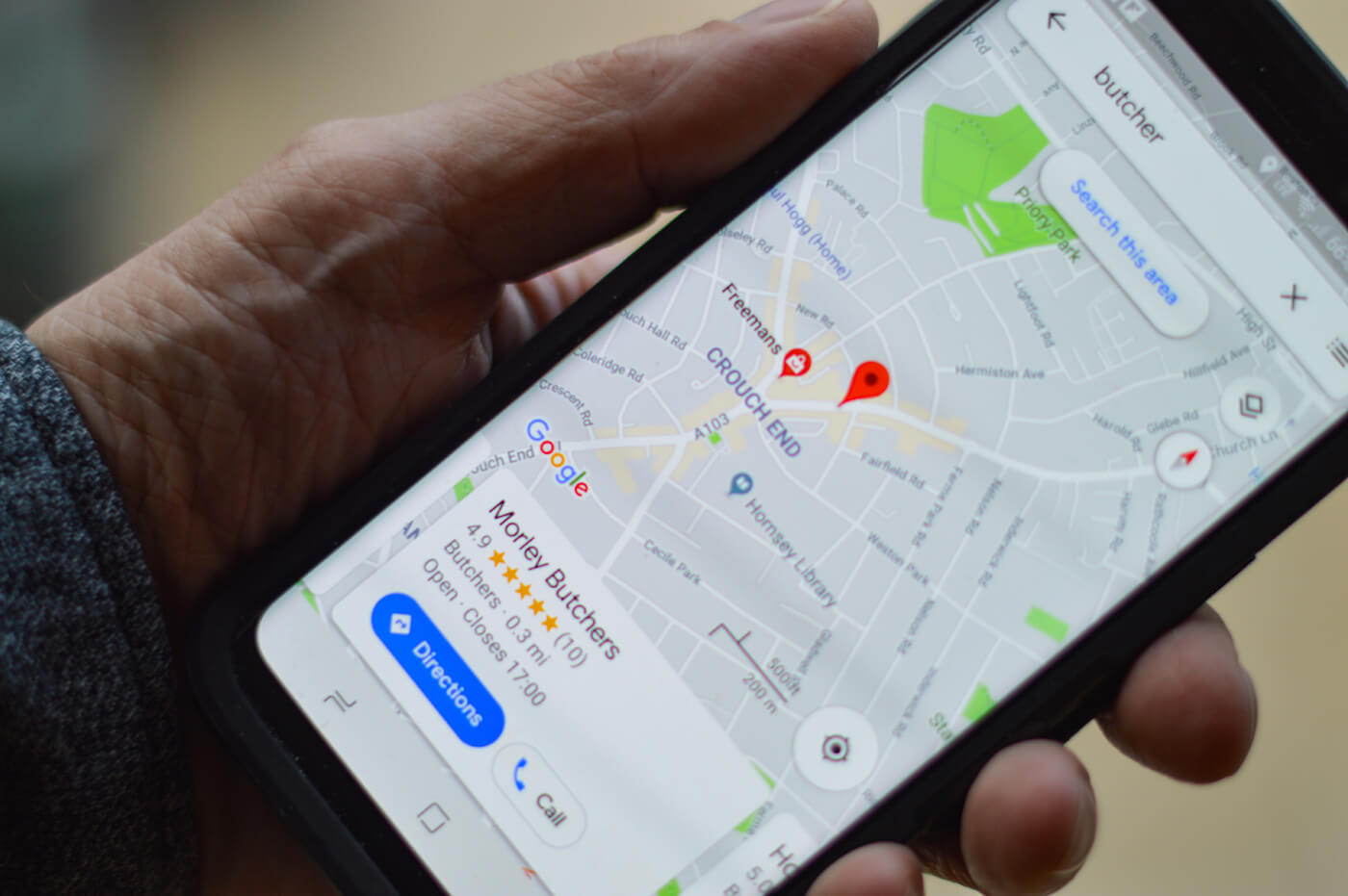 Back in 2017 "Reserve with Google" was initially launched in the US with an emphasis on wellness spas, beauty salons, and gyms. Once it was proven successful, the platform has been rolled out globally and extended to all kinds of other sectors. Applying the reservation feature to the restaurant business was a logical step.
For restaurants that use the new service, it's not uncommon that 12% of total reservations comes from Google.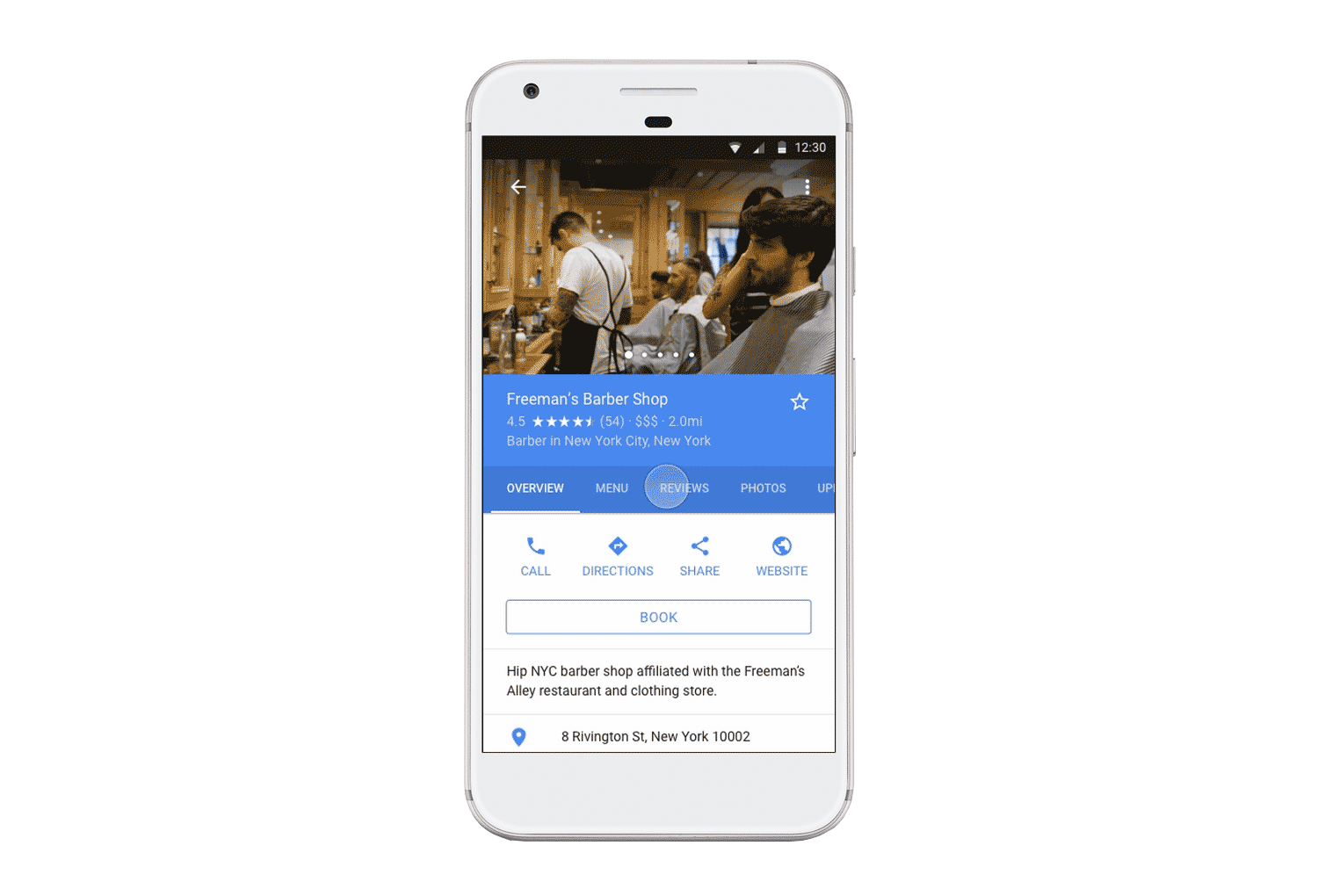 The booking procedure in Google is fast, intuitive and easy for your customers.
Booking a table with a single click in Google
Most restaurateurs ensure they are visible on Google and Google Maps to potential customers, but some forget to let them easily book a table online. By offering a quick and effortless booking option you can stand out from the competition and increase traffic to your restaurant.
By letting guests book a table through Google you can boost the number of online reservations. Participating restaurants have been experiencing strong increases in total reservations ranging from 3% up to 20%. Taking into consideration every restaurant has its own needs, however in most cases growth is very welcome.
Restaurants work within an incredibly narrow profit margin (usually around 6%) and everything that helps to increase your bottom line is welcome. The difference between getting a customer to book your restaurant or them going elsewhere can mean the difference between realizing profit or loss. Every single reservation counts.
Get guest information quickly and correctly
Reserve with Google will solve issues of misspelled guest names and double bookings due to inaccurate time slots from phone reservations. No more frustrations due to incorrect customer information because a staff member has scribbled reservations on a piece of paper during a phone call. Not a single guest likes it when their name is misspelled on the list of reservations even worse when not listed at all, obviously it does not make them feel welcome.
Google uses available information of the person looking at your restaurant. In case the person has a Google profile, the right name, phone number, and email address will be filled automatically. This not only makes it easier and quicker for potential guests but also avoids the problem of incorrect information.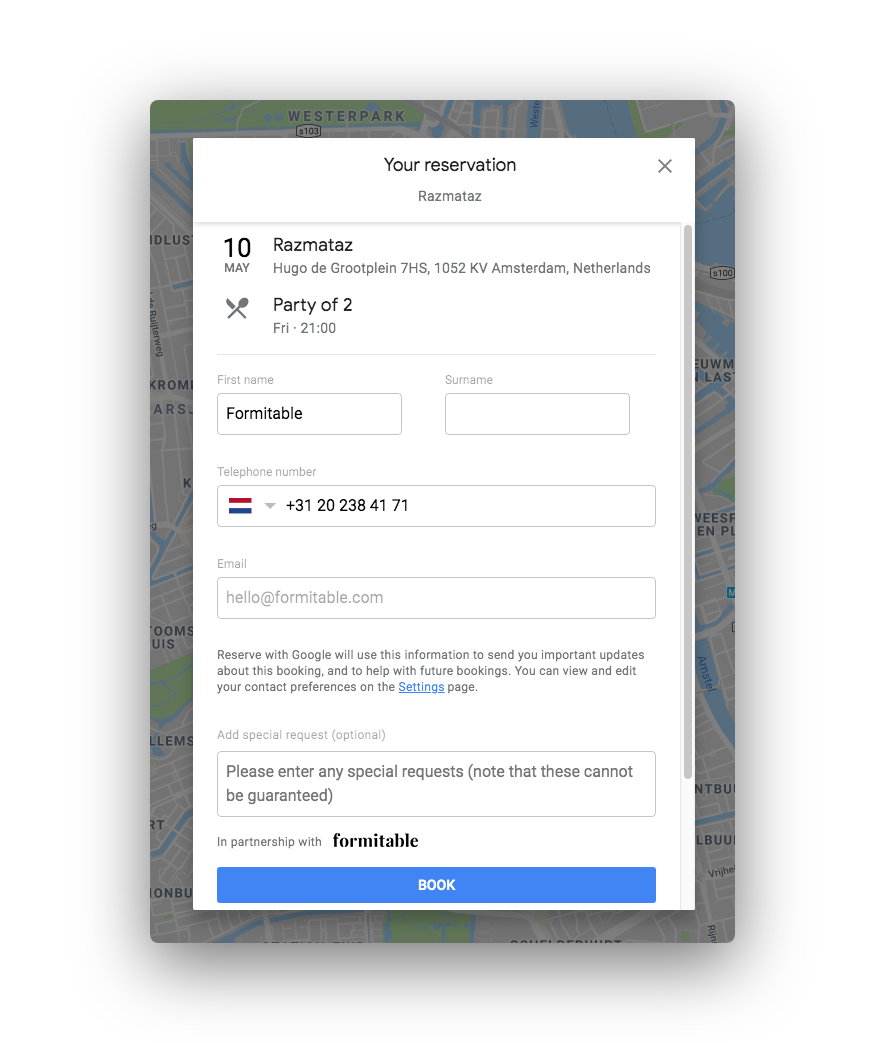 Relevant contact information is automatically filled in from guests Google profiles. More convenience for the guest, more accuracy for you.
Overcomes language barriers and works on all devices
Since the "Reserve with Google" functionality is fully embedded into the Google platform it solves two very practical issues for bookings - language and responsiveness on mobile devices.
Guest view the complete booking interaction in their preferred language as the feature is integrated into Google. There is no need for you to translate anything into other languages. The same applies to responsiveness for all kinds of different devices. The service is always available and displayed properly on screen, no matter what smartphone, tablet or laptop they are using.
Google knows its international audience and how to interact with people online. They have taken care of all technical challenges for you.
More appealing to Millennials
Especially for Millennials, booking a table by phone is often a no-go. A recent 2019 survey showed that 81% of Millennials find it stressful to use their phone to actually make calls because they prefer texting over calling. If your restaurant does not offer online reservations, there is a significant chance that they will take their business and money to another restaurant which does.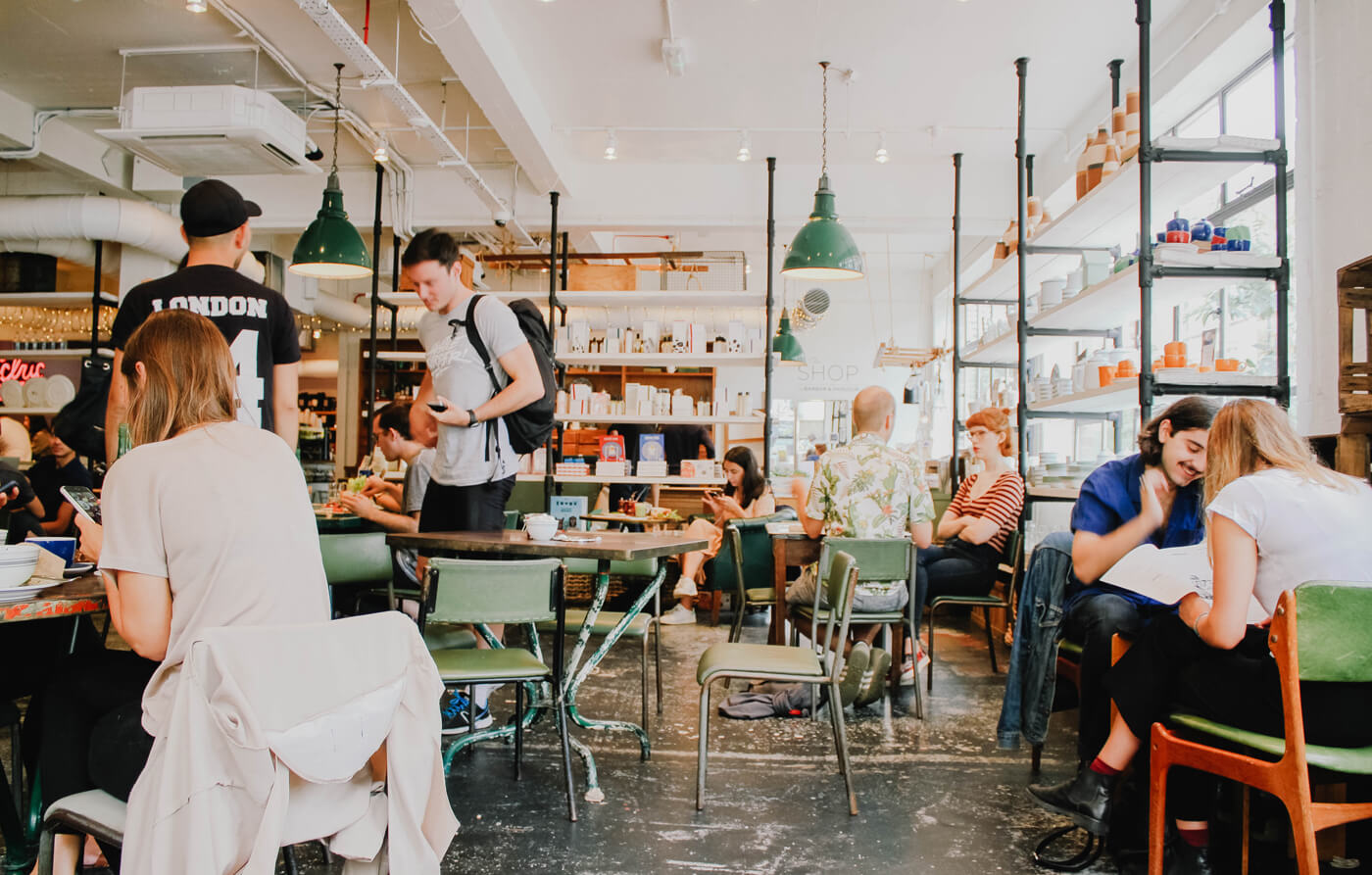 Google enables you to be open for reservations around the clock
40% of reservations placed through Google are made outside restaurant opening hours. These reservations would not have been possible by phone at that specific hour. Customers would have to wait for opening hours next day to make the reservation. There is a chance that these customers would have been lost to a competing restaurant. Why take the chance?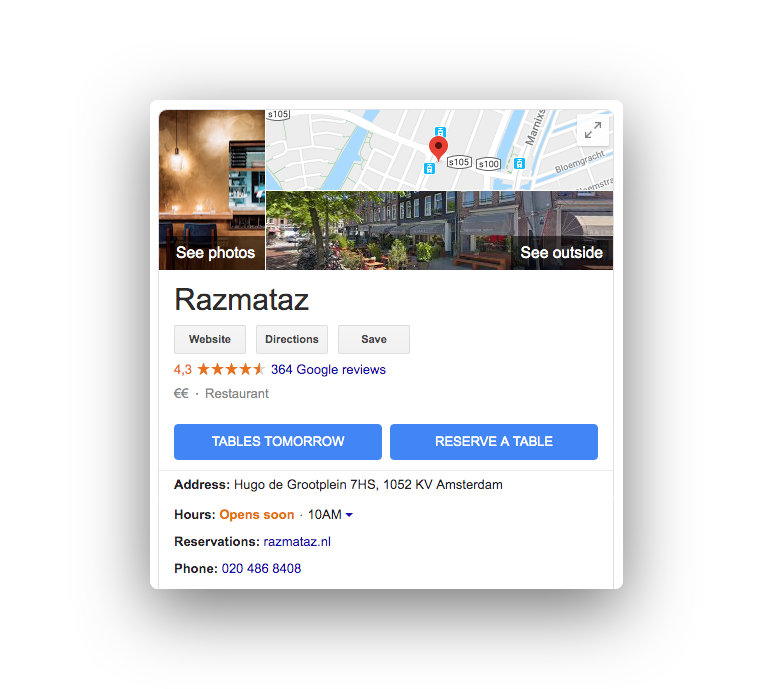 Two buttons make it easy for guests to book a table immediately. Either tomorrow (the most common choice) or at any other available time.
But, as a restaurant, you lose some visual identity
Reserving a table in Google seamlessly fits the way the modern guest wants to book, but it comes at a price: Guests do not need to visit your website anymore. As a restaurateur, you spend a lot of time, effort and money to make sure you have an appealing website. The ease of reserving through Google increases the chance that a guest has never seen your website, even though they step into your restaurant.
You keep control over your restaurant and your guests
Google is not trying to claim your customers, unlike large restaurant review websites. The consumer platforms earn most of their profits from commission fees. If a customer books a table at a restaurant through a review website, they charge a commission, usually either per cover or per transaction. If restaurateurs want to stay in business, they often have no other choice than to participate in this game. Google however aims to empower restaurateurs and help them to get back in control.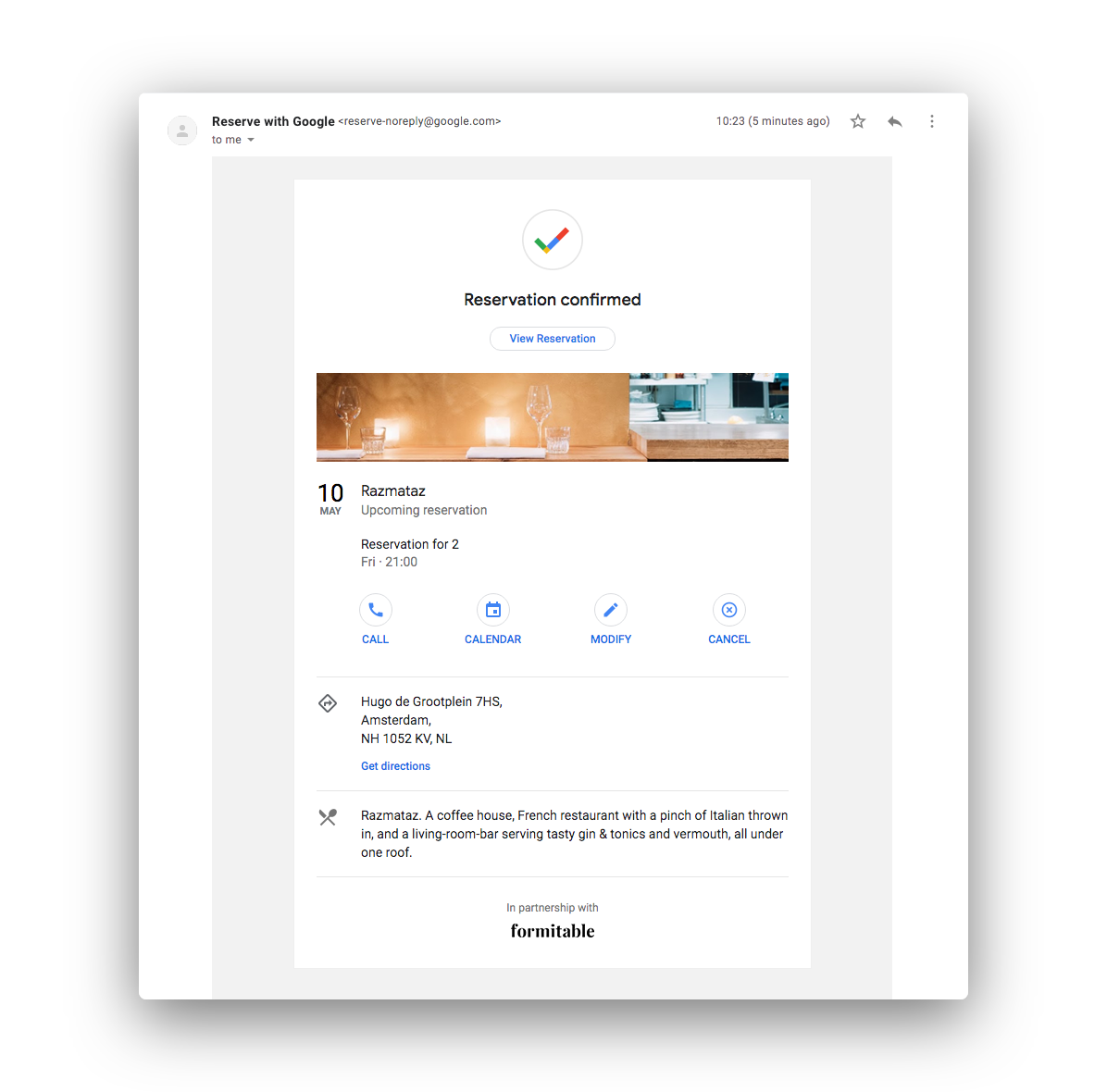 Example of an email confirmation sent to your guests. A modern design with customizable content.
Guests receive emails from you, not from a comparison platform
Google respects the fact that guests want to reserve a table at your restaurant and not i.e. sign up for a mailing campaign from any restaurant review platform. All automated emails to your guests are sent from your name. Confirmation emails after booking are being sent to the guest with you -the restaurant- as main sender. You can customize the image and text of these automated emails to better fit your restaurant identity.
Google does not claim your guests
With Google, you receive the contact information your guest has provided, so you can recontact them later. This could be very valuable for marketing and customer retention activities (CRM).
Guests reserving a table through consumer platforms, receive various emails asking them to sign-up to newsletters, leave reviews, and visit the platform as often as possible. In this case, you as a restaurateur do not receive contact information of guests at all and have no chance of engaging with them. Google however does provide you with the guest information and lets you engage with your guests. This helps you as a restaurant to grow. At the end of the day, you want to run a restaurant with returning guests and be able to follow-up on their previous experience. Your goal should not be to provide a restaurant review platform with a stream of new users.
Table bookings without commission fees
You might ask yourself now whether Google has become a free restaurant booking platform. The good news is that Google currently does not charge any commission to you as a restaurateur. Unlike with consumer platforms, there is no fee per booking or per cover.
Several restaurant owners have however voiced their concerns that Google at one point might introduce a commission fee for their booking service. However, at the moment it is still completely free and there are no hidden costs involved.
The scheduling partner you are using for your online-reservations can set up the connection between your restaurant and Google completely for free.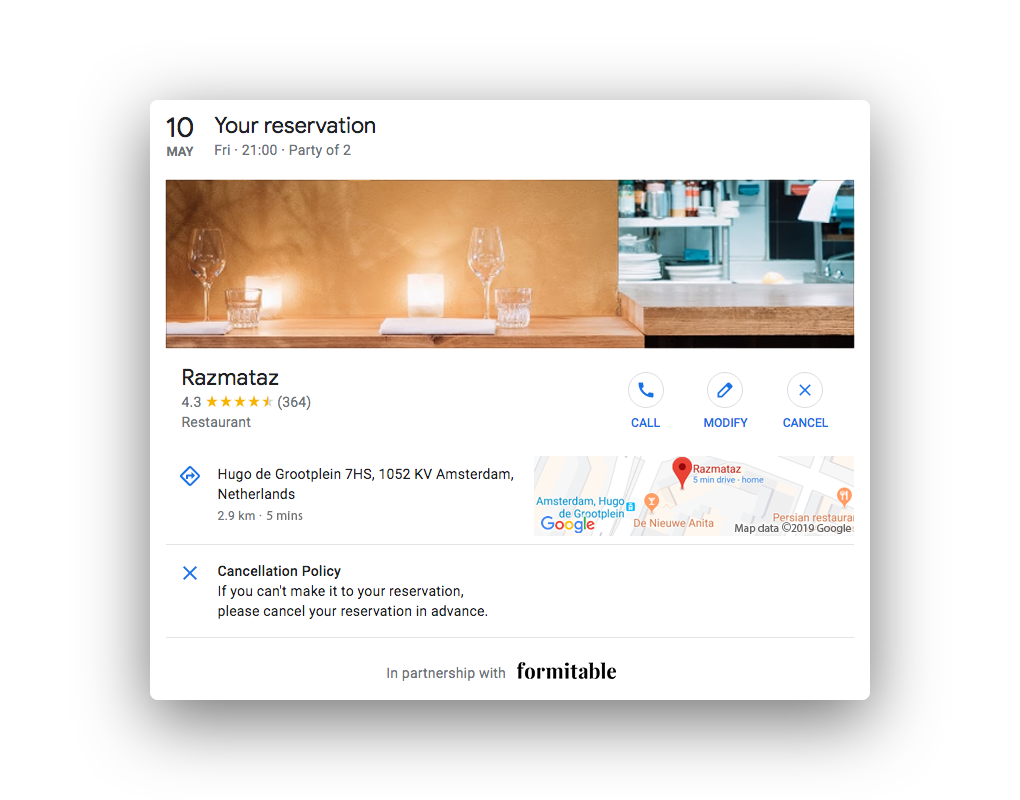 Guests can change, modify or cancel their reservations easily at any time.
No additional effort required
Enabling Google reservations will help you to convert more of your potential customers into actual paying guests. The seamless interaction on the Google platform makes it a lot less likely that your potential guest will change their mind and choose another venue.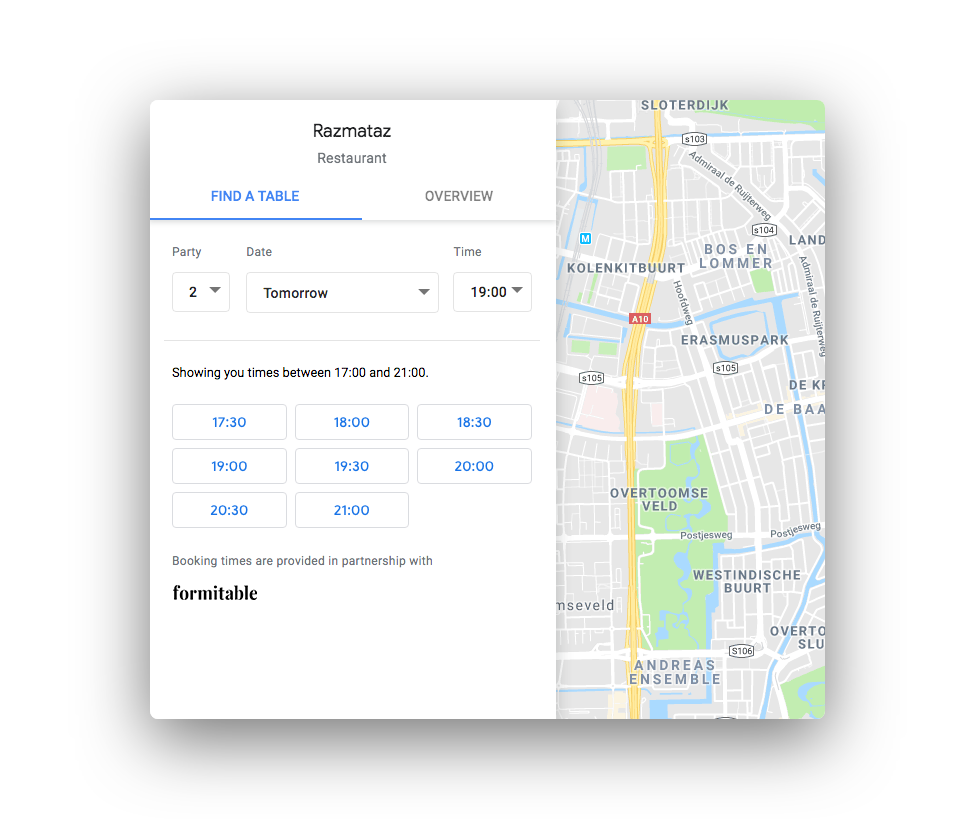 Only timeslots that are truly available in your restaurant are shown on Google which prevents double bookings.
More potential customers without any additional marketing
Up to 75% of all bookings made through Google are made by new customers. This means you greatly increase the number of potential new customers without any additional digital marketing.
In case your restaurant is already investing in paid advertising like Google Ads you can considerably increase your marketing return on investment (ROI). Ultimately, increasing your marketing's ROI means increasing your restaurant's bottom line.
With Google's booking service, you not only greatly increase the number of potential new customers but make it incredibly easy for guests to book with the click of a button. It increases the chance that they will actually make a booking – regardless if they are regulars or visiting your restaurant for the first time.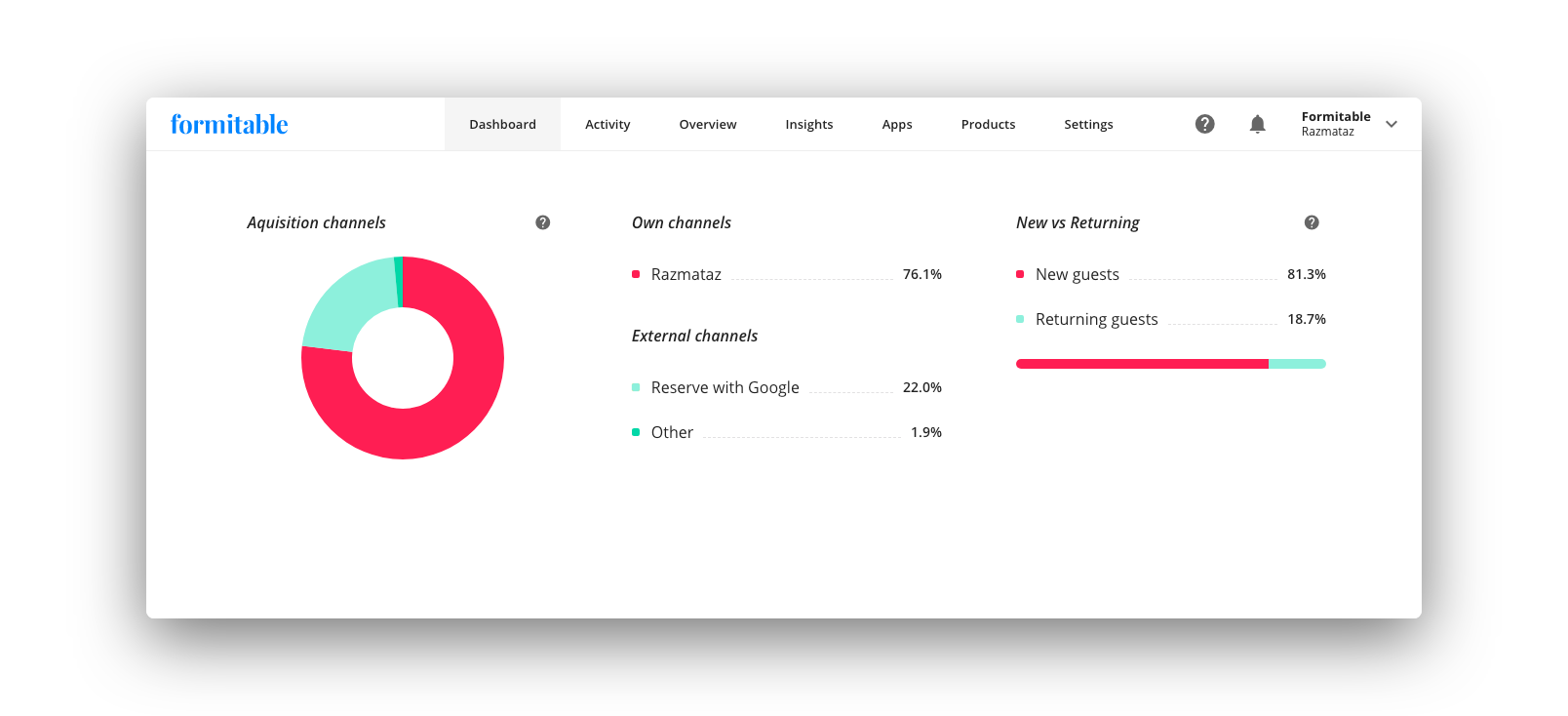 Once the service is launched, you can accurately track how many new guests are acquired through Google.
Trusted partners ensure that your guests will not be disappointed at arrival
Disappointed guests are bad for your business. Google does not want to cause friction between you and your guests. To let your guests easily reserve a table in Google, your restaurant needs to work with one of Google's trusted scheduling partners. This extra step is necessary to make sure that not a single of your table bookings gets lost. Your restaurant's website is as unique as your restaurant itself, which forms a technical challenge for the Google platform.
The scheduling partners make sure everything is technically aligned and bookings are not misplaced. Trusted scheduling partners, like Formitable, have direct access to the Google Maps booking API and make sure that your reservations are handled smoothly from a technical point of view. In other words, Formitable acts as the linking pin between you and Google, ensuring that your potential guests have a smooth and seamless experience – online and offline.
Full integration with your existing scheduling system
Reservations from Google can be fully integrated with the scheduling system that you are already using. Since the whole process is fully automated all bookings are handled smoothly, from bookings being made to being changed, to being canceled. You can easily see the bookings in your existing scheduling system and only the time slots that are truly still available show up in real-time on Google.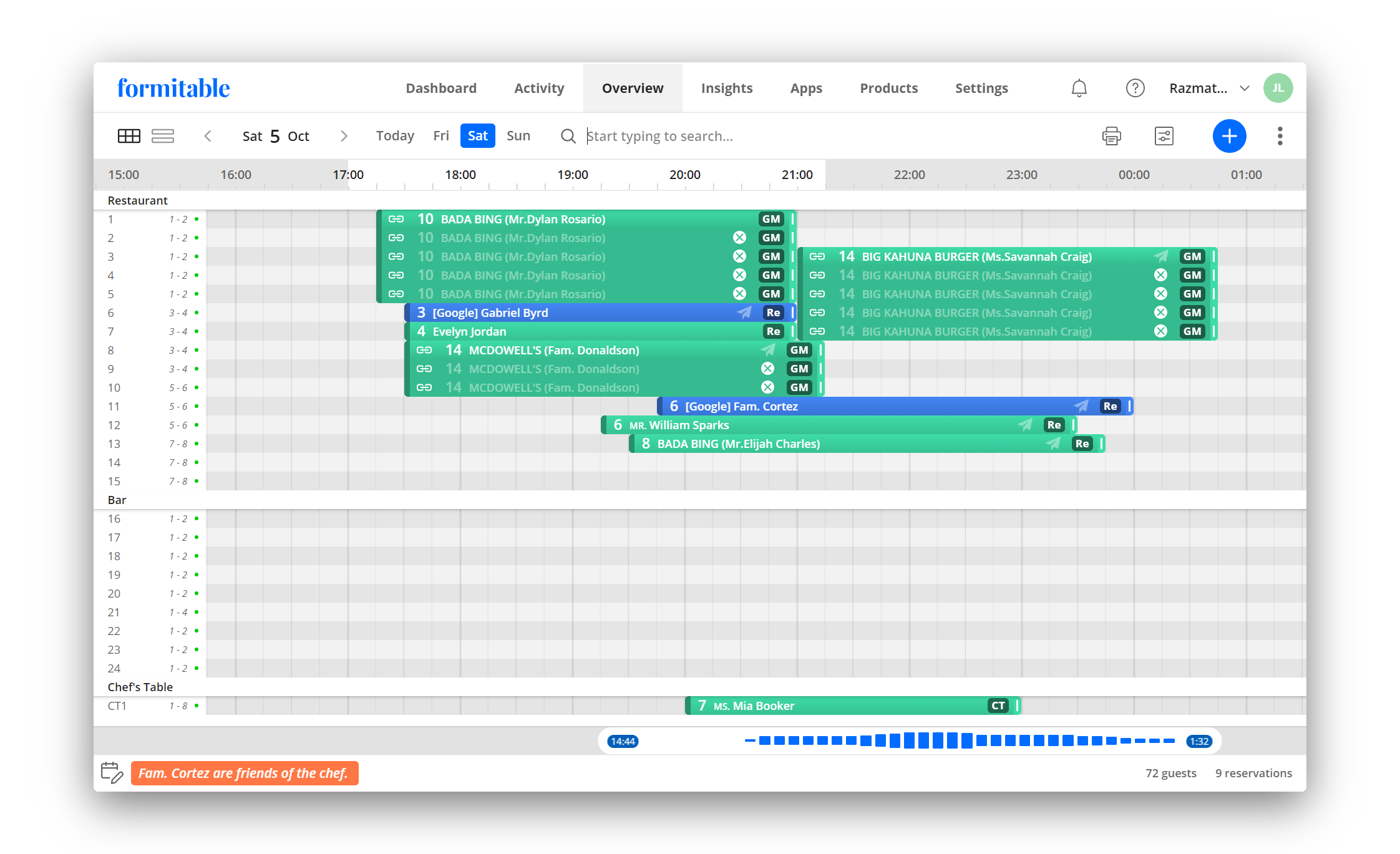 Bookings from Google can be seamlessly merged with your existing scheduling system without creating any scheduling conflicts.
Reserve with Google is available for free to all Formitable clients
The ability to book restaurant tables directly in Google is available free of charge for all Formitable clients. If you are not a client of Formitable yet, contact us and we make sure your restaurant is bookable through Google as well.
If you are already a client of Formitable you do not have to do anything. We have set-up everything for you already. You are automatically one of the restaurants in the Benelux to use the service for free and get more guests into your restaurant without any additional marketing effort.