Please note that this integration is with Lightspeed L-series, not with Lightspeed K-series. Check with your Lightspeed account manager or reseller which version of Lightspeed you have.
What does it do?
When you work with Lightspeed as your POS system and Formitable as your booking system, you can connect the two by installing this app. This will make it possible to synchronise your reservations and takeaway orders from Formitable into Lightspeed. You will be able to:
Open a receipt in Lightspeed and automatically check-in reservations in Formitable.
Print a receipt in Lightspeed to automatically check-out reservations in Formitable.
After check-out the receipt is saved with the reservation, so you build a valuable guest database.
Work from one screen during your service.
Receive takeaway orders in Lightspeed and print the orders on the kitchen printer for your chefs.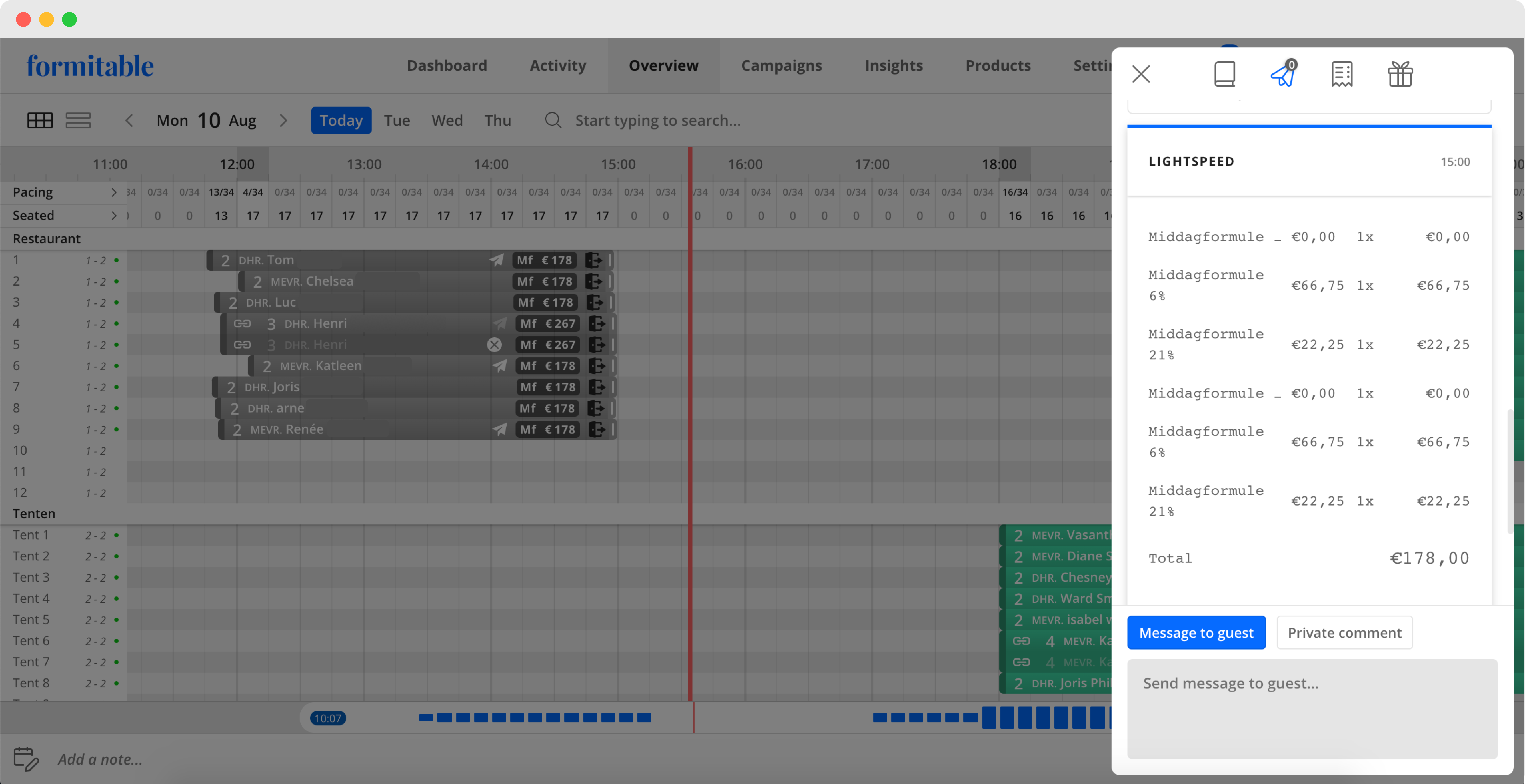 How does this app work?
1. When you install the Lightspeed app, Lightspeed will connect your POS system to Formitable for you.
2. After connecting Lightspeed with Formitable, it's up to you to connect the tables in Formitable to the tables in Lightspeed. This way, reservations will be put on the correct table in Lightspeed. Read this guide on how to connect your tables.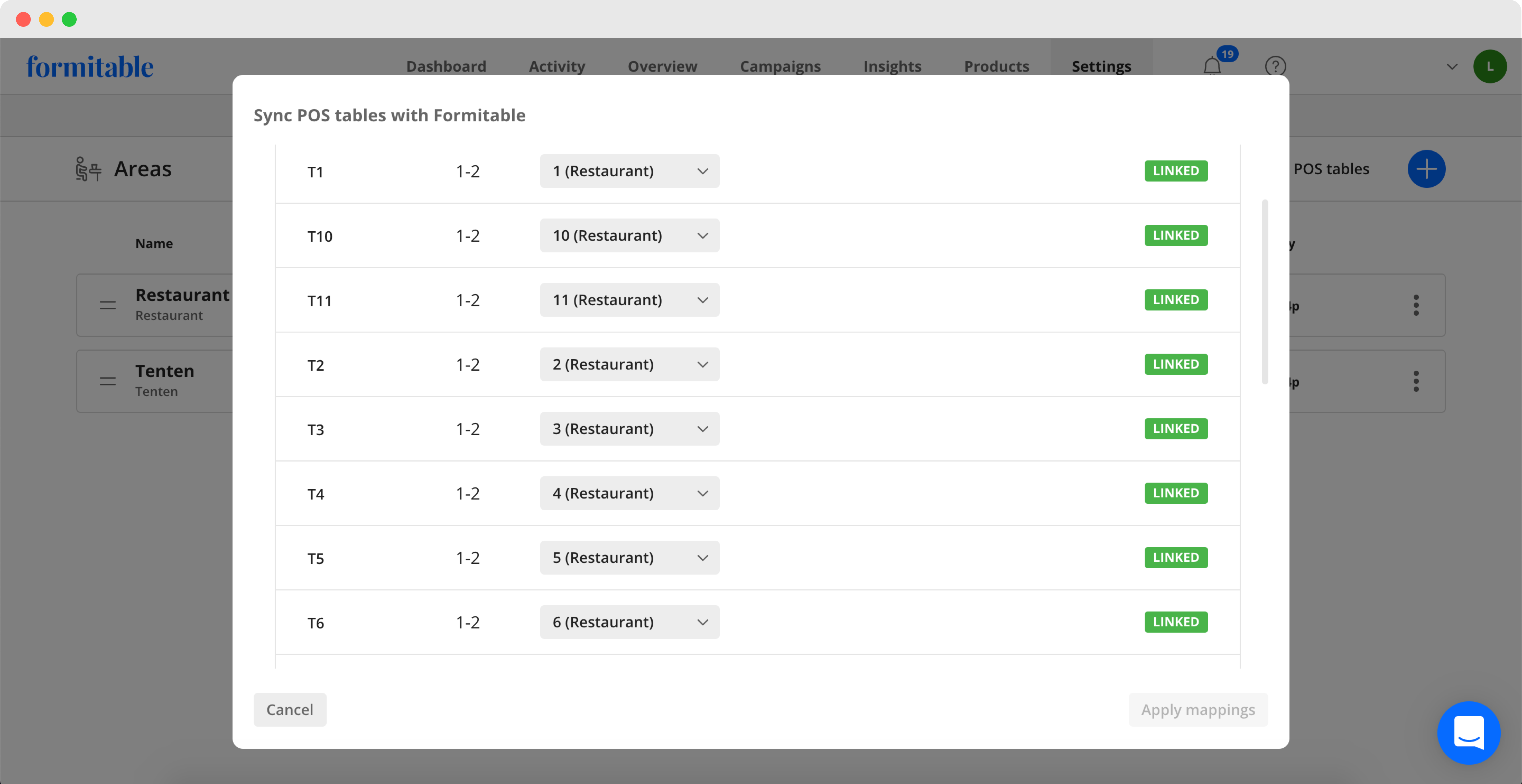 3. If you use the Lightspeed app for takeaway, make sure you connect your takeaway products in Lightspeed to your takeaway products in Formitable as well. Read this guide on connecting takeaway products.
4. After connecting your tables and products, you have to adjust the possibilities and settings to your liking. If you need more information on the possibilities and settings of the Lightspeed app, read this guide.
What do I have to know?
Formitable synchronises every minute with Lightspeed. It can therefore take a little time before a change becomes visible.
Because synchronisation happens every minute you have to make sure that you work from one system when you use this app for reservations. Either do everything from the Lightspeed screen (like checking in new tables and adding walk-ins) or from Formitable.
When a takeaway order comes in, you still need to manually accept it. Read more about this process here.
Before you start working, carefully check all settings so you know which actions can occur.
Want to know more?