The Formitable widget is perfectly suited to show of your Christmas lunch or dinner. The earlier your guests can book a table for Christmas, the bigger the chances you get a full house. To get inspired we came up with a list of 5 (prepaid) Christmas tickets.
1. Restaurant 't Lansink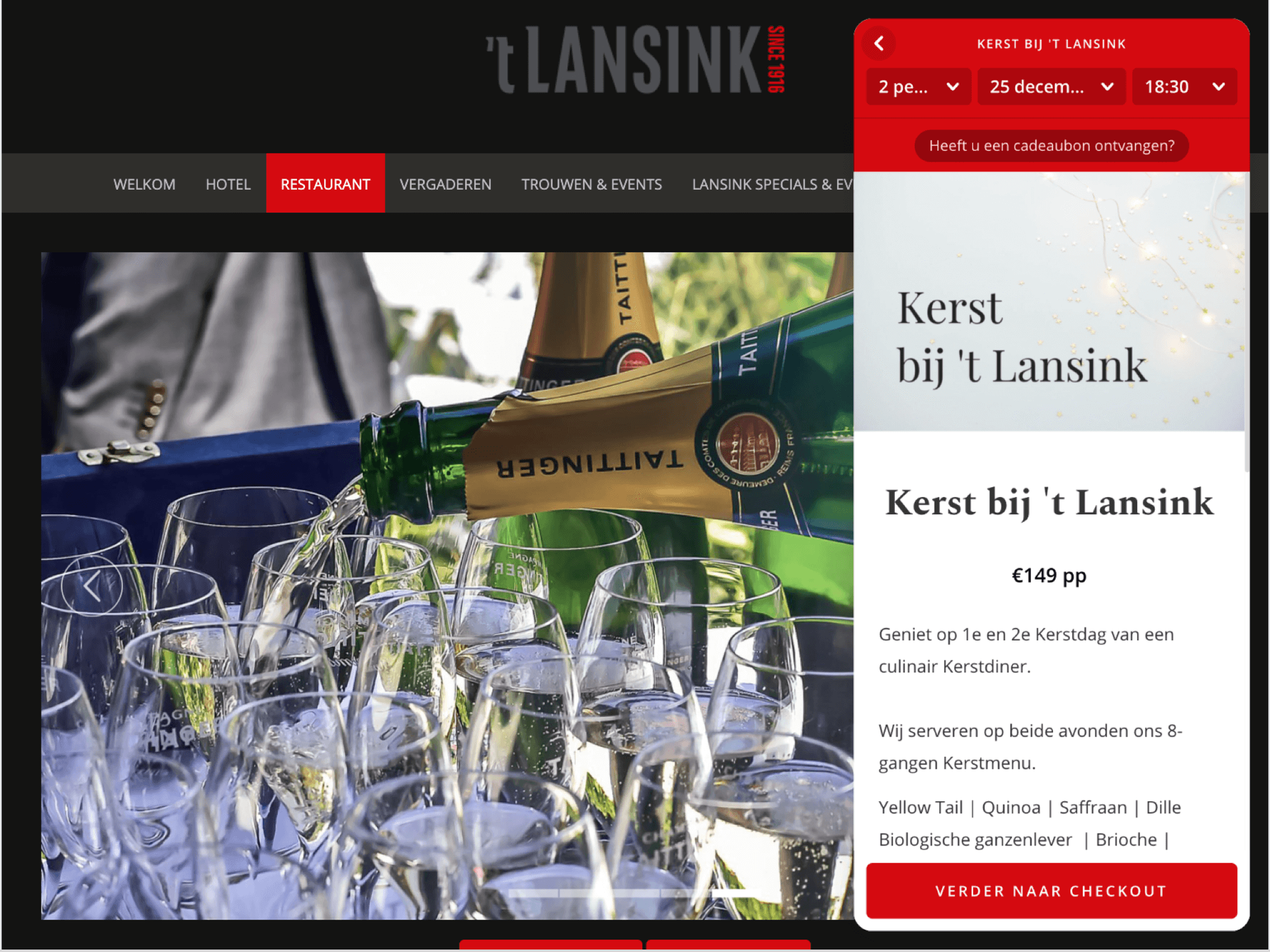 2. Restaurant Breda
www.bredagroup-amsterdam.com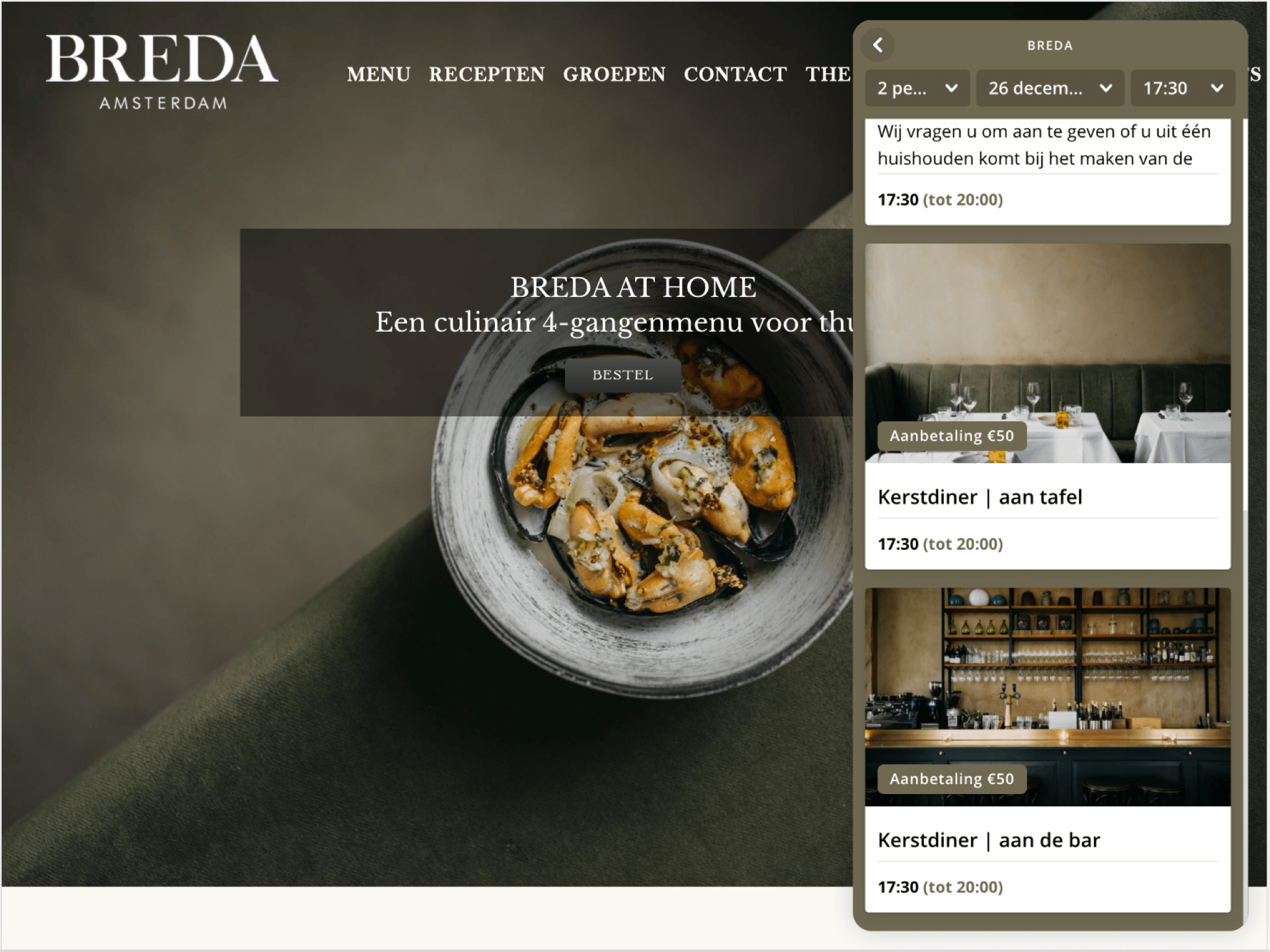 3. Restaurant de Knip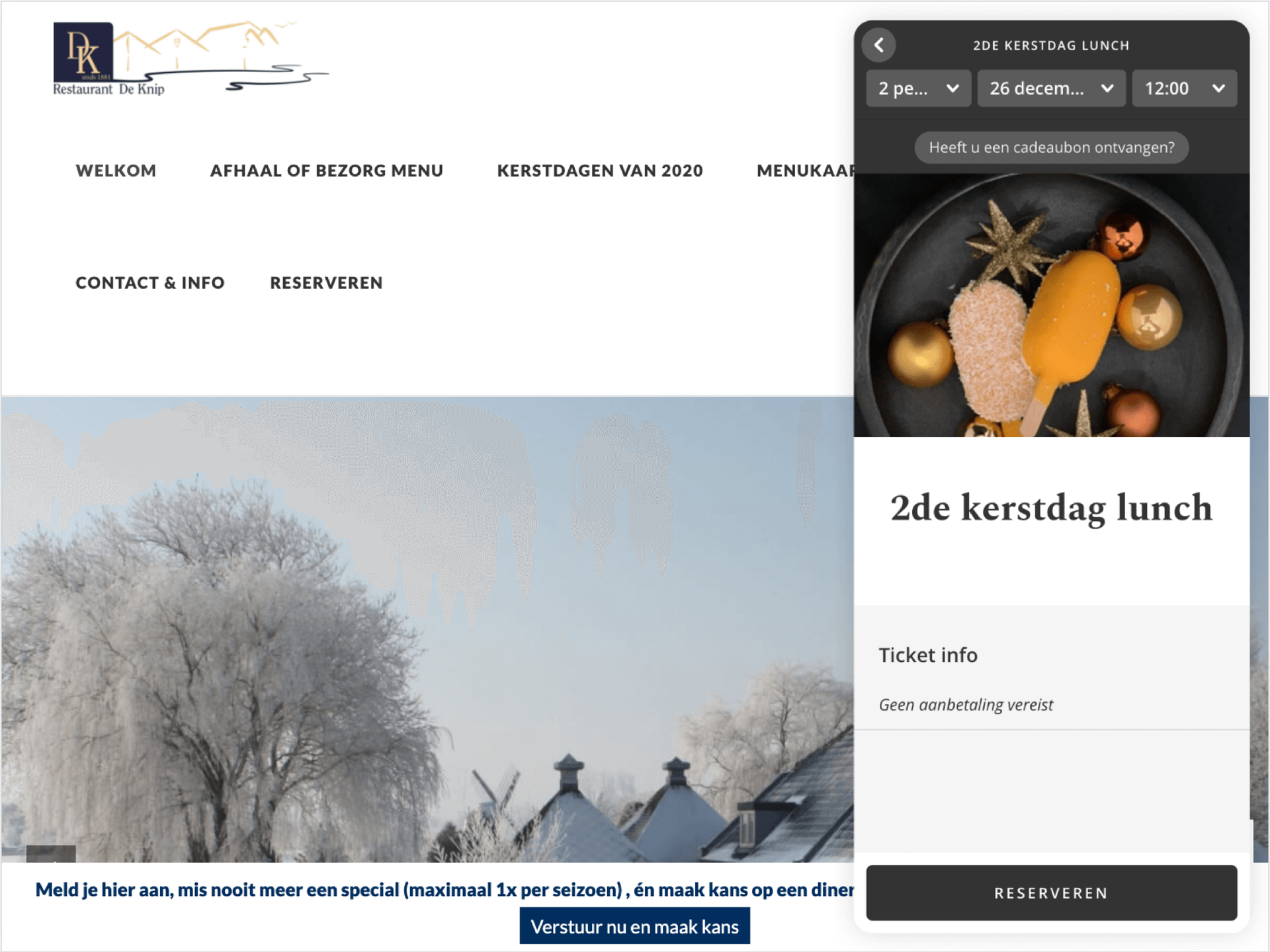 4. Restaurant Perceel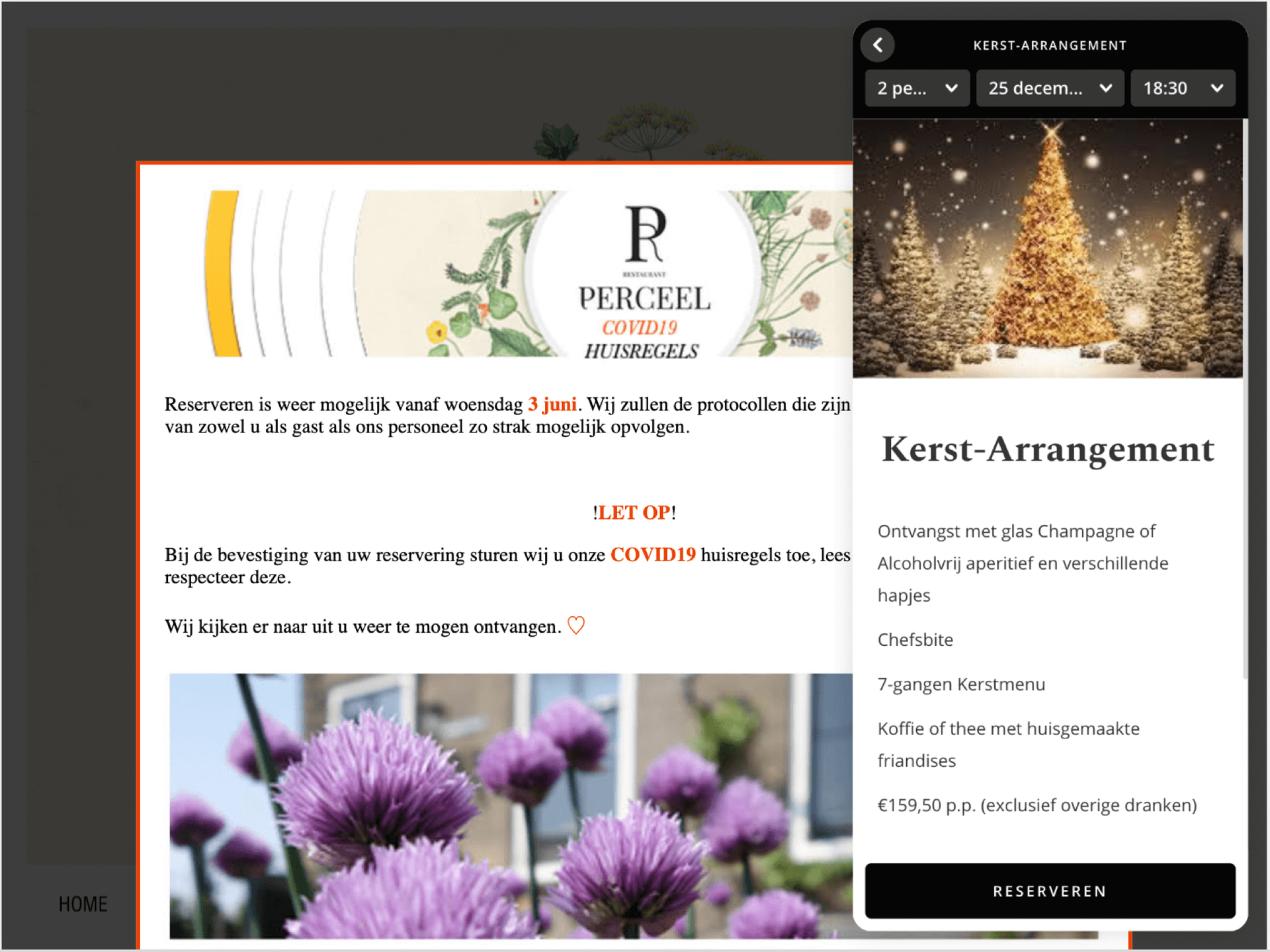 5. Restaurant Latour
Already in the mood for Christmas? Create you Formitable Christmas tickets today.
What's next?