The last two years have proven that online ordering is essential for modern restaurants to thrive and succeed. Today's diners crave ease in the form of online ordering — 75% of consumers prefer to order directly from the restaurant. But your future buyers do have to know what you're offering. So, let's show them what you got! We've gathered 5 tips to get the most out of your takeaway.
Show, don't tell 👀

Show your audience what you have in store; 86% of businesses use video marketing as a tool. So let's turn that around to your business. Make a fun video (with your phone is fine!) and show them products that you're offering by unboxing your food box and letting them see all the finger-licking goodies that are in there. Create a hashtag to stimulate your followers on Instagram to also unbox your boxes and to post it on their stories. This can create a snowball effect and makes your reach even bigger.

TIP: Tell your website visitors about your takeaway shop in the website pop-up. You can direct them to your shop within one click.
*Here we unboxed Atelier Paul Morel's Bar Night Celebrations.
Send a letter 💌

A newsletter! It's one of the most personal, easy ways to reach your guests. You can segment your email to guests that have already ordered takeaway before. To nudge them into buying again, send them a Promo Code with a 10% discount, for example. But most importantly, tell your loyal guests what you're offering in your shop; they might not even know you have a shop yet! Tip: Don't forget a clear call-to-action button in your newsletter.

Your restaurant experience, their kitchen 🍽️

Show your followers that they can recreate the restaurant experience at home with your dinner box. For example, post a video on your socials where you show them how to plate your 4-course meal nicely. And especially show the result! Make it visually appealing so people want to have the experience themselves.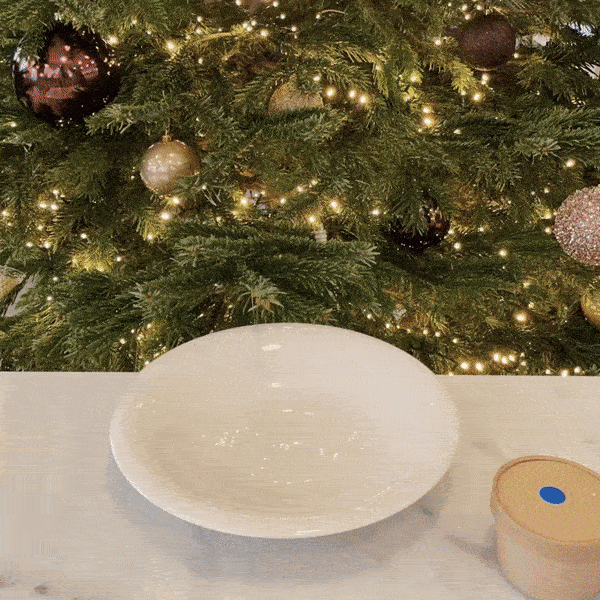 *Here we plated the 2nd course of the Kaagman & Kortekaas Christmas dinner box.
Give it a surprising twist 🪄

People love a thoughtful surprise. It always puts a smile on guests' faces when they open their takeaway at home, and there's a personal handwritten note, a curated Spotify playlist to fit the dinner mood, some homemade cookies to enjoy with a coffee or some candles to set a cozy atmosphere. You can also add a Promo Code, like George Asia did, to stimulate the next order. These extra and surprising elements are the gestures that people remember.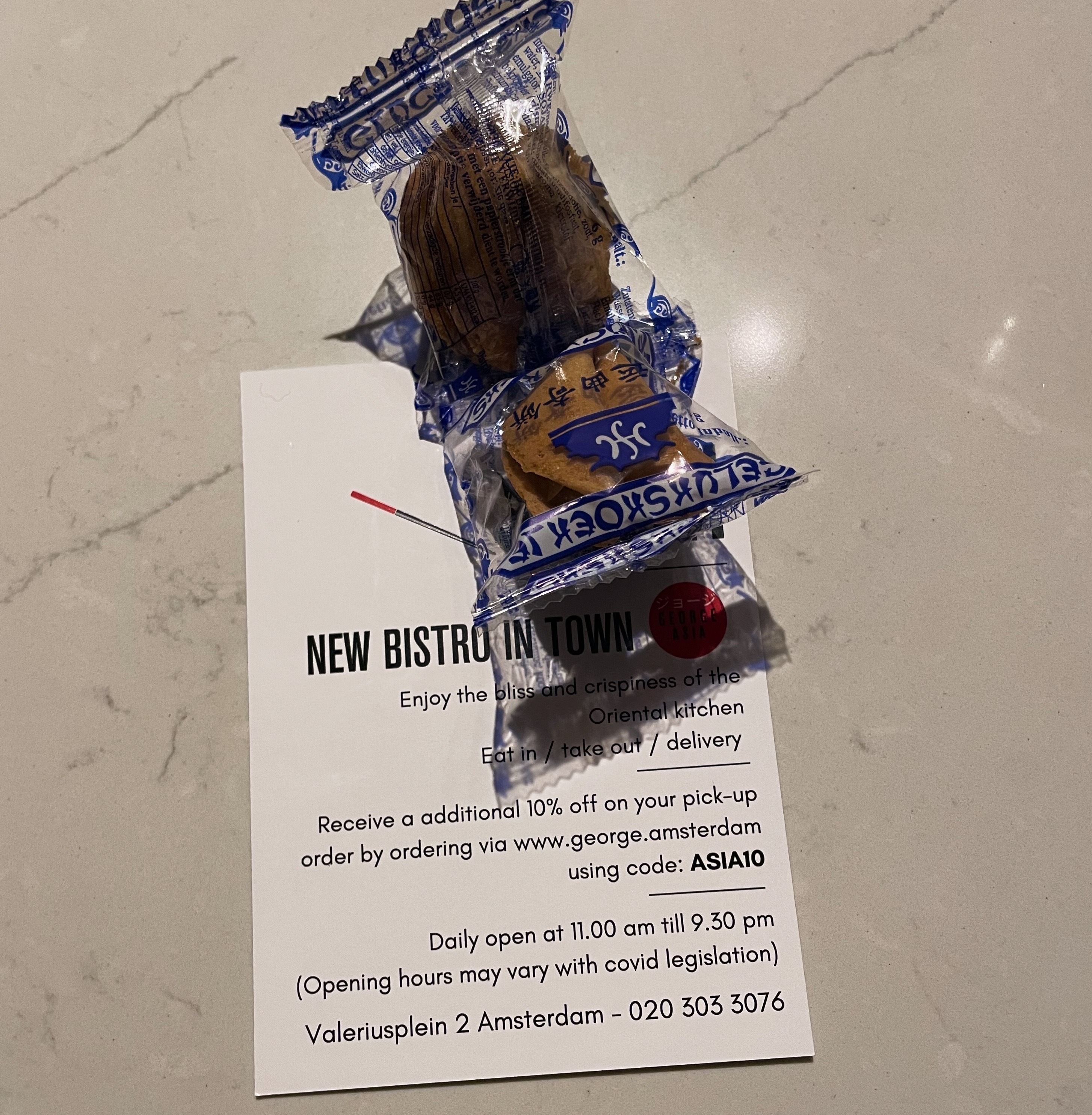 Social media giveaway 📣
Do you feel your takeaway shop deserves some extra attention? Start a giveaway on social media. Customers become far more willing to listen and participate when a business offers free stuff or even a chance to win free stuff. This is especially valuable on social media, where people join the giveaway with likes, comments, and shares that generate free reach for restaurant promotions. Ask them to follow your account and tag two friends in the comments. This is a great way to increase brand awareness and followers.

TIP: Also promote your giveaway in your newsletter to gain extra followers.