After seven years at restaurant Bord'Eau, chef Richard van Oostenbrugge and sous-chef Thomas Groot leave their kitchen to make their dream come true: a restaurant of their own. To realize their ideas they renovate a beautiful location near the Amstel river. It is the first no-table restaurant in the Netherlands, with only twenty-four seats and ten chefs.
After seven years at restaurant Bord'Eau, chef Richard van Oostenbrugge and sous-chef Thomas Groot leave their kitchen to make their dream come true: a restaurant of their own. To realize their ideas they renovate a beautiful location near the Amstel river. It is the first no-table restaurant in the Netherlands, with only twenty-four seats and ten chefs.
You both have strong reputations as chefs. How exciting is this next step as entrepreneurs?
Thomas: A reputation is at stake, but also money. And both are quite exciting. But it is a positive excitement. We did not come across any surprises during construction. We have spent slightly more money on having good people around us though. People who we believe can help us realize our ambitions. We have invested a considerable amount of money (but started selling tickets before the opening, ed.) The ticket sales have helped us tremendously to get insight and to get some certainty. As an entrepreneur it is just super nice to know what you are going to do in future sales. Of course you only really see when you are up and running, but ticket sales were the first certainty we had.
How do you divide tasks?
Thomas: As an entrepreneur you have to manage so many things around you, you have to divide responsibilities. How? We always discuss upcoming tasks. We do everything to ensure that things runs as smoothly as possible. We are constantly working on improving. Things we are dissatisfied with. Things that can be improved.
Richard: We try not to postpone tasks. We ensure things are finished before we continue.
Thomas: We are busy making lists every day, busy with not forgetting things, with completing tasks.
Richard: We have shared notes on our phones. Once something is done, you can check it off. Works very well.
Thomas: You first ask yourself: do we have to do this? Because you are giving up free time again. We both have children. So the question you have to ask yourself is: will we be happier if we do this? Or are we only investing precious time? Those are hard decisions to make. That is doing business. You can take on all things that cross your path, but you have to be able to do it well. It must be controlled and you must not overwork. We came back from New York once with a heavy jet lag. This was in the autumn, a busy and hectic period in the hospitality industry. Especially at hotels. There are so many meetings and parties and the culinary guides are published.
Richard: We felt really broken. When I finally had two weeks of vacation in January, I spent a week in bed.
Thomas: He was in bed and I went to Paris and I got panic attacks. Then I knew, this time we went too far. You really have to listen to that. Later the feeling never returned. You become aware of your own abilities and limits.
How do you prevent future breakdowns?
Richard: By being honest about when things are not going well. Every now and then you have to tell yourself: this is too much. Now we have to take a little break. Afterwards you can divide responsibilities again or you decide not to do it at all.
What was your defining moment?
Richard: L'Atelier Robuchon in Paris was the first restaurant with an open kitchen at the bar. That has always stayed with me. When hearing restaurant Breitner was for sale, I immediately knew. I used to live around the corner there and I always thought it was a very beautiful building, perfectly located on the corner at the Amstel river, the Magere Brug and Carré theater. For a regular restaurant it would be too small, but for what we wanted to do the place was perfect. It simply met all criteria.
Thomas: At our first appointment we wanted to know the size of everything. What is a bearing wall and what is not? How far can we go here? We had an idea in mind. We wanted to do it differently. It should not be a normal restaurant. We wanted to be very close to guests, to be able to explain and ask. Guests can truly see everything. Guests attracted by this type of restaurant are often very interested in food. It would be a thrilling guest experience.
Richard: If someone would do this, I would be in first rank. I think this is great.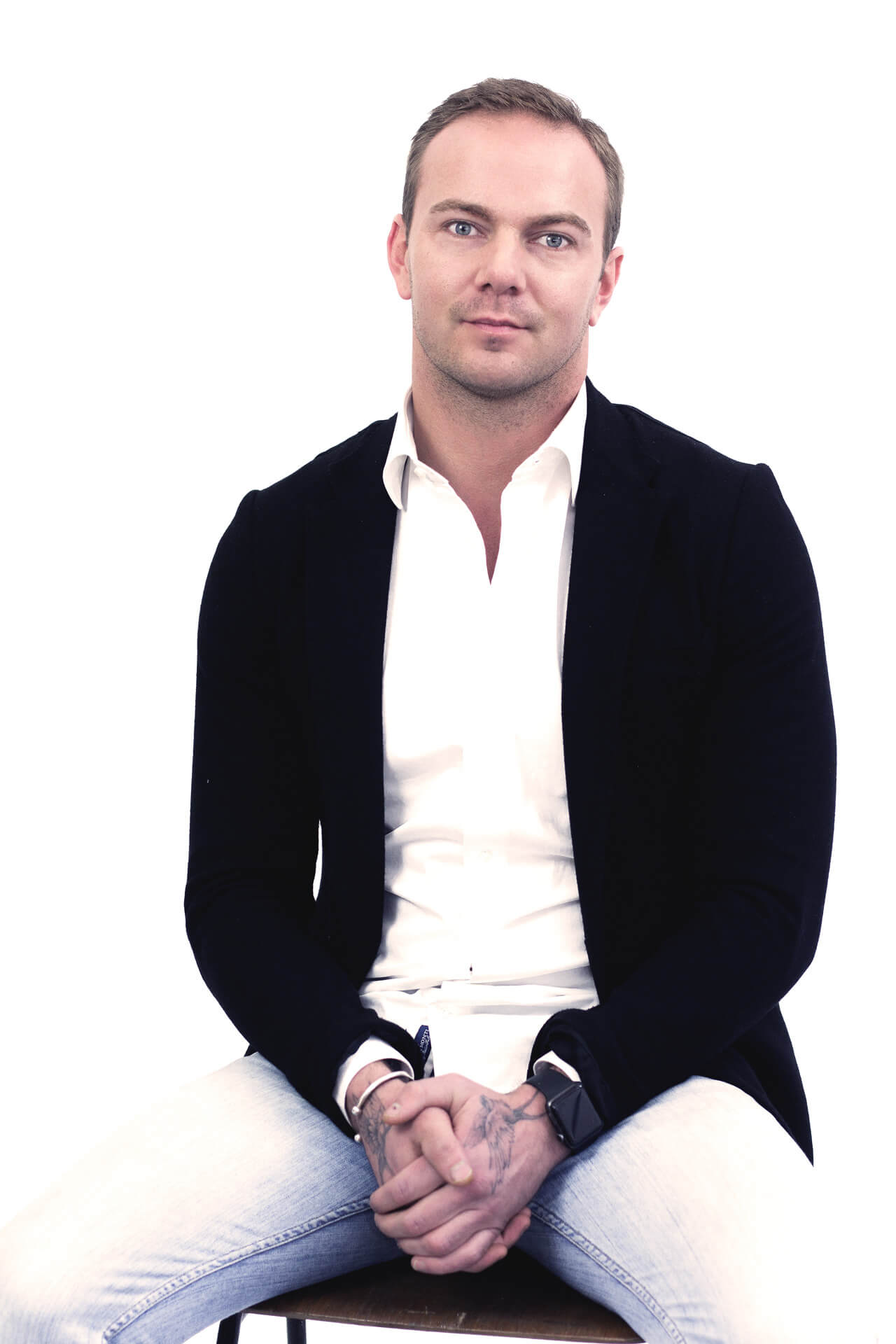 Thomas: "Extra hours are an investment in yourself. You put your free time into it as well. It is not necessarily what is asked of you, but sometimes you want to prove yourself. You like doing it, so you no longer see it as work. You are making yourself better."
So you are your own benchmark?
Richard: Yes of course! The same goes for cooking. If you do not love it yourself, then why serve it to someone else?
Thomas: We also want to hear nice music and work with good light. And we want more interaction with guests.
Richard: We just want to have fun. When you're having fun it radiates on your guests. It should be our key success factor.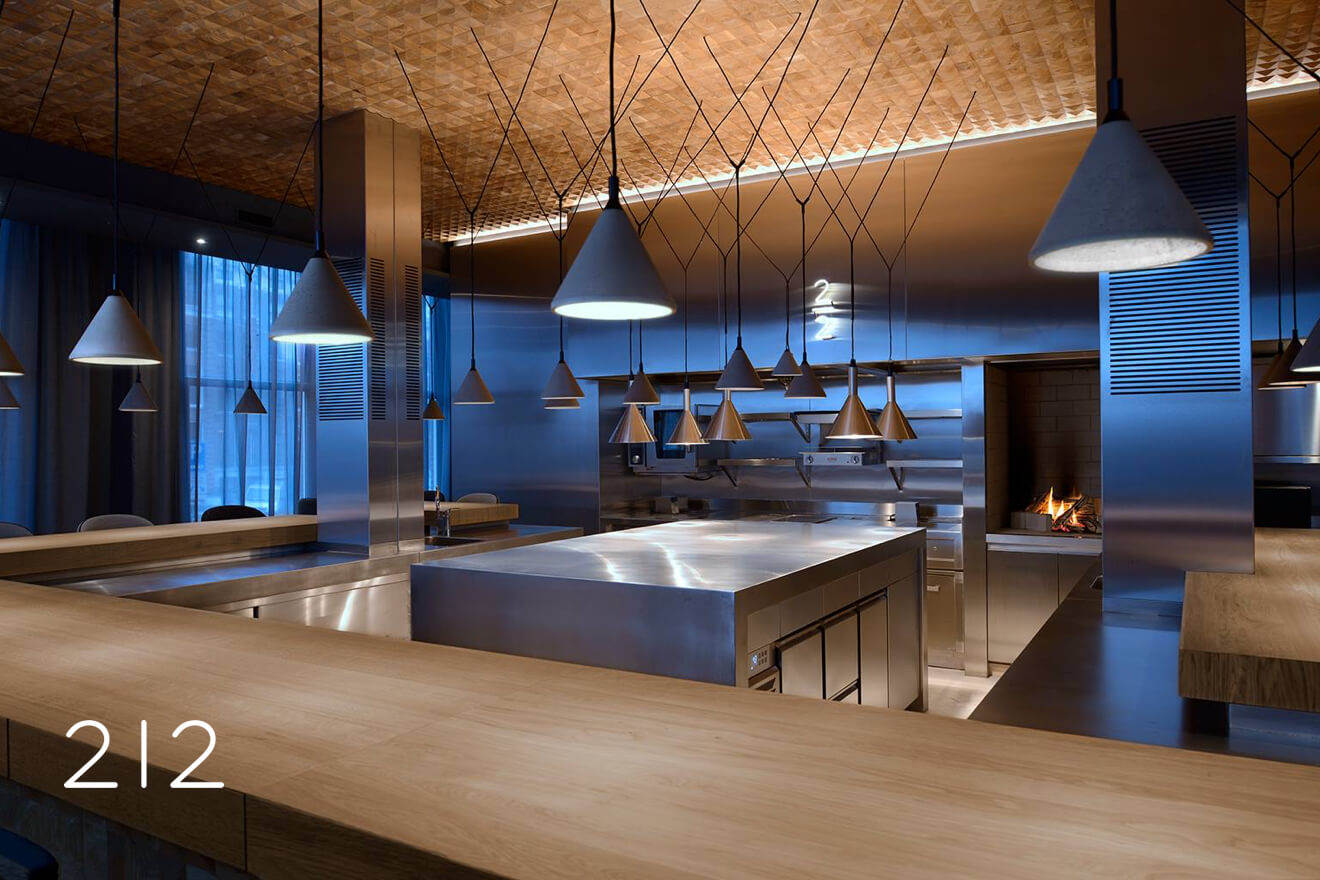 Fewer rules, more adventure. During lunch and dinner, former Michelin chef Richard van Oostenbrugge and Thomas Groot rid high-end food of all avoidable etiquettes. Creating a gastronomic spectacle and their dream restaurant. Amsterdam's first no-table-restaurant. 212
It sounds like you are really up for it.
Richard: Absolutely! We are so ready! I have no fear anymore. I just know it will be alright, that it will be super cool. I know that it will be something that I fully support.
Thomas: That's exactly how I feel. We are really looking forward to it.
What will the future bring?
Richard: I do not look too far ahead. We want to enjoy today and create something cool with the entire team. We want to bring back work-life balance as soon as possible by returning to a four day workweek. Those four days we do work very hard, but should enable us to build a personal life as well. We do not want any burnouts.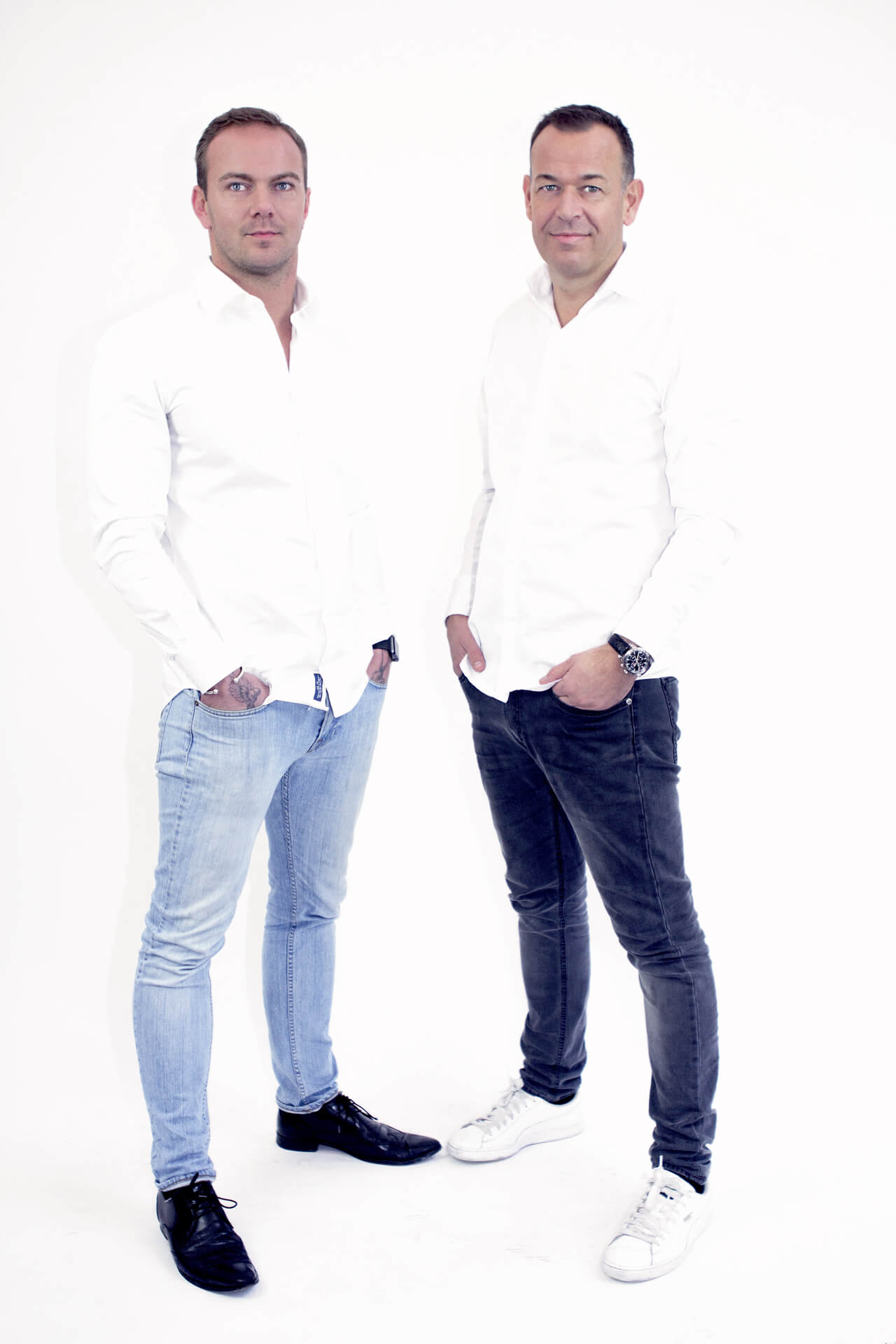 How important is work-life balance?
Thomas: Super important. It makes you happy. And that radiates to your guests.
Richard: That is what I hope now. What it will be in five years, we will see. We have signed for ten years plus an optional five. So we are going to stay here for that period anyway. If we were in it for the money, we should have opened a hundred-seater.
Thomas: There is no exit strategy in this plan. For us it is just a new beginning. We want to iterate on this. It is not that we do not want to make money at all. If we do well, then...
Richard: ... we do make money. But if we had really done it for the money, we could have used our name and open a large brasserie.
There is a time for everything.
Richard: Exactly. That's it. First we are building a very strong brand, but above all we now want to get the most out of ourselves. Both in terms of cooking and doing business. The whole package, instead of just cooking. Now we are really responsible for the complete show. And that is super cool.
What Richard says about Formitable
Everyone complains about no-shows. I believe prepaid tickets provide a very smart solution. I'm pretty sure that every fine dining restaurant will adopt tickets in the future. I wouldn't know why not!
With Annoncer, Lightspeed, and Formitable we've set up a perfect triangle. It takes only one screen to know which guests are coming, to see their down payments, and check dietary preferences.