AreTheyHappy is online reputation management software for hospitality teams. All the tools to monitor online reviews, manage social media and analyse customer feedback in one intuitive dashboard. Understand your brand with company-wide vs local trends. Inspire your team by leaving behind repetitive tasks. Overwhelmed by social media and online reviews? Use AreTheyHappy to manage everything from a single inbox, including your Formitable reviews.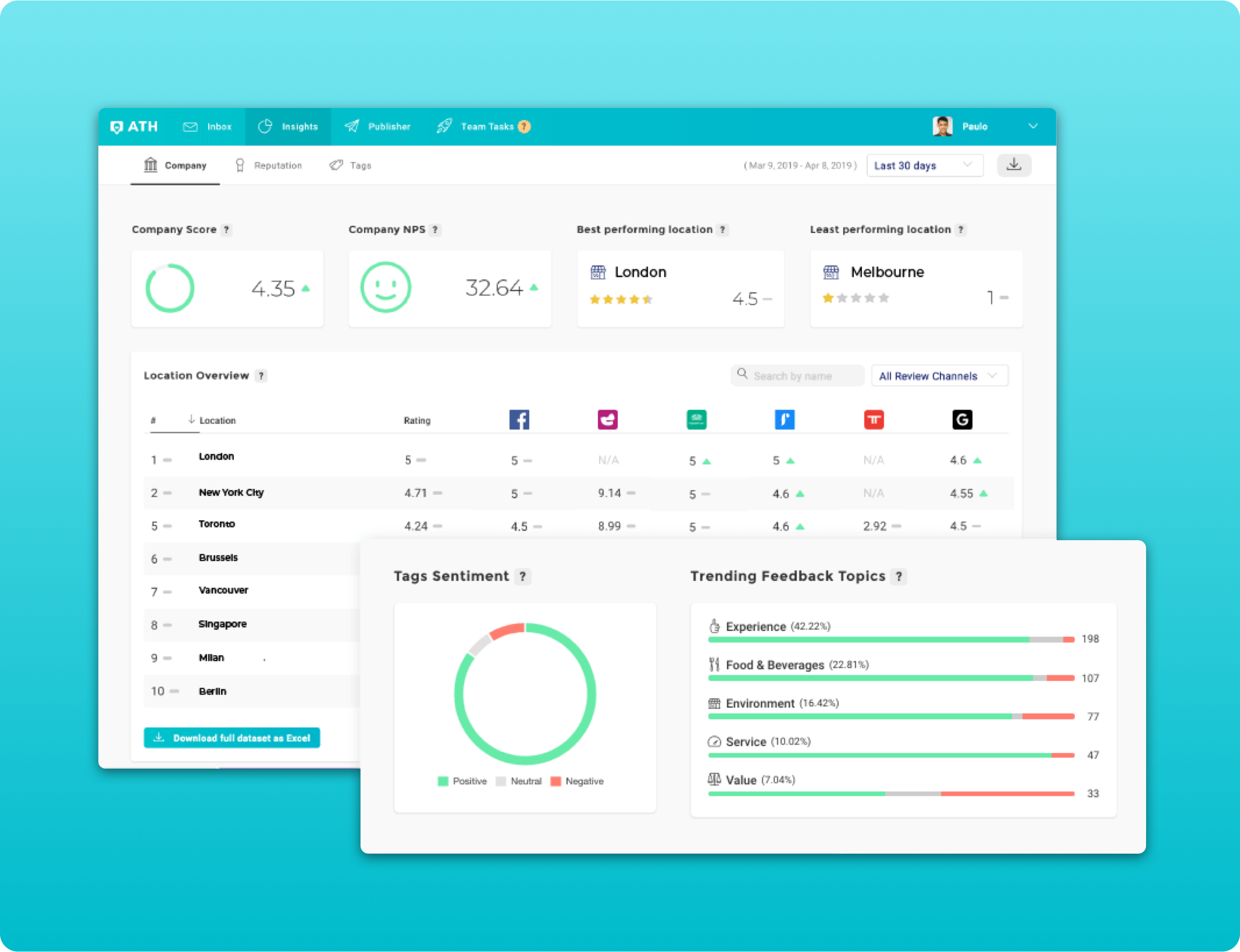 How does it work?
Formitable allows you to send out review requests to guest after they've visited your restaurant.
AreTheyHappy helps you to manage your reviews from several sources (Google Maps, Facebook, Formitable, etc.) in one Dashboard.
This integration will automatically send new reviews in Formitable to your AreTheyHappy dashboard, where you can directly respond to them.