With the Instagram & Facebook Reserve app you can turn your most loyal fans into guests by adding a Reserve button to your Instagram and Facebook profile. Guests can now find you, like you, follow you, and seamlessly reserve with you - all within the most influential social media platforms for restaurants.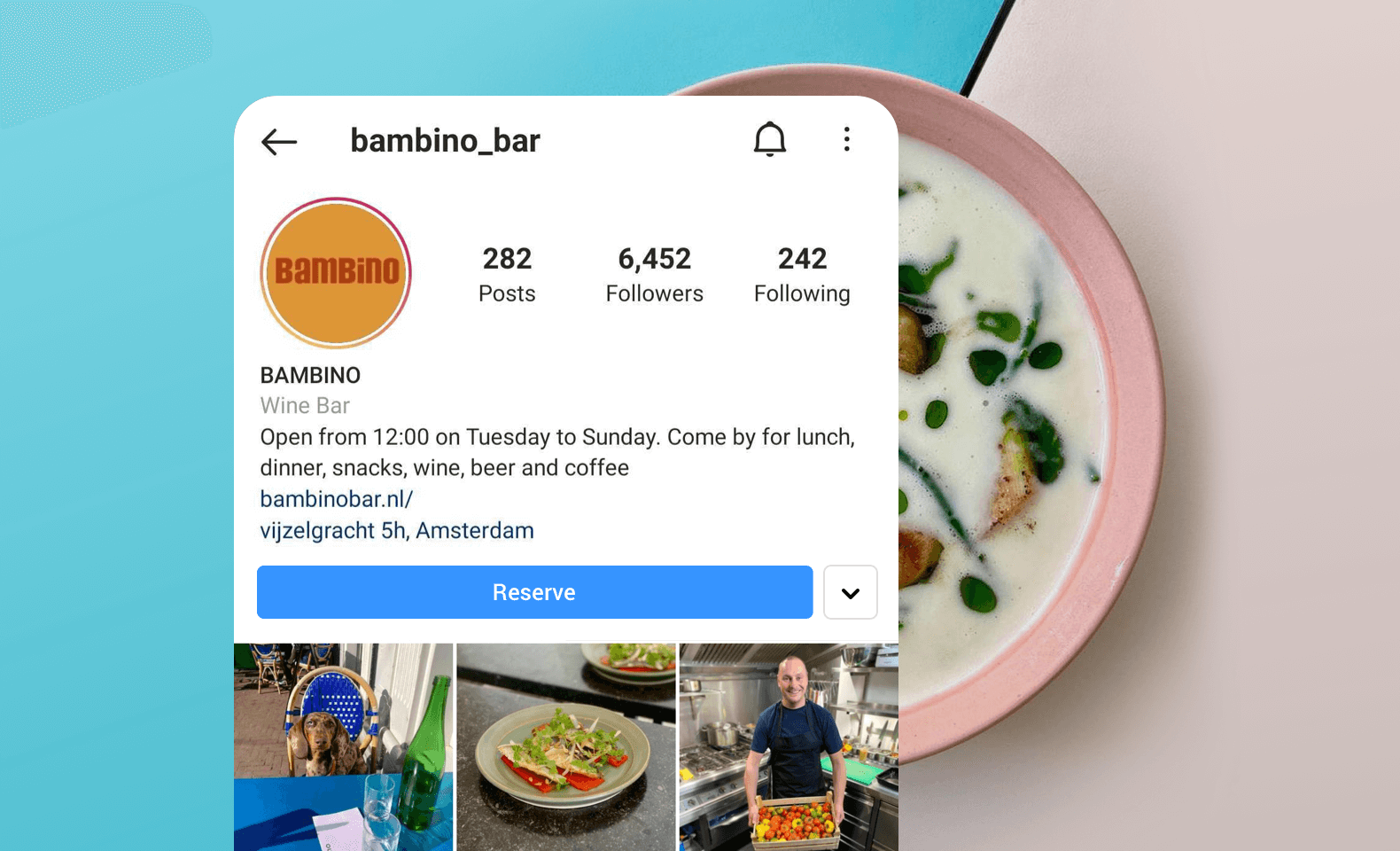 What does this app do?
1. A Reserve button will be added to your Instagram and Facebook profile, serving as a perfect call to action to convert profile visits into reservations.
2. When guests click on the Reserve button, they will be able to make a reservation directly via Instagram in a full-featured Formitable widget (including all your different experiences, squeeze, waitlist, etc.).
3. Reservations made through Instagram and Facebook are instantly added to your Formitable overview.