E-commerce
Formitable is the leading e-commerce solution for restaurants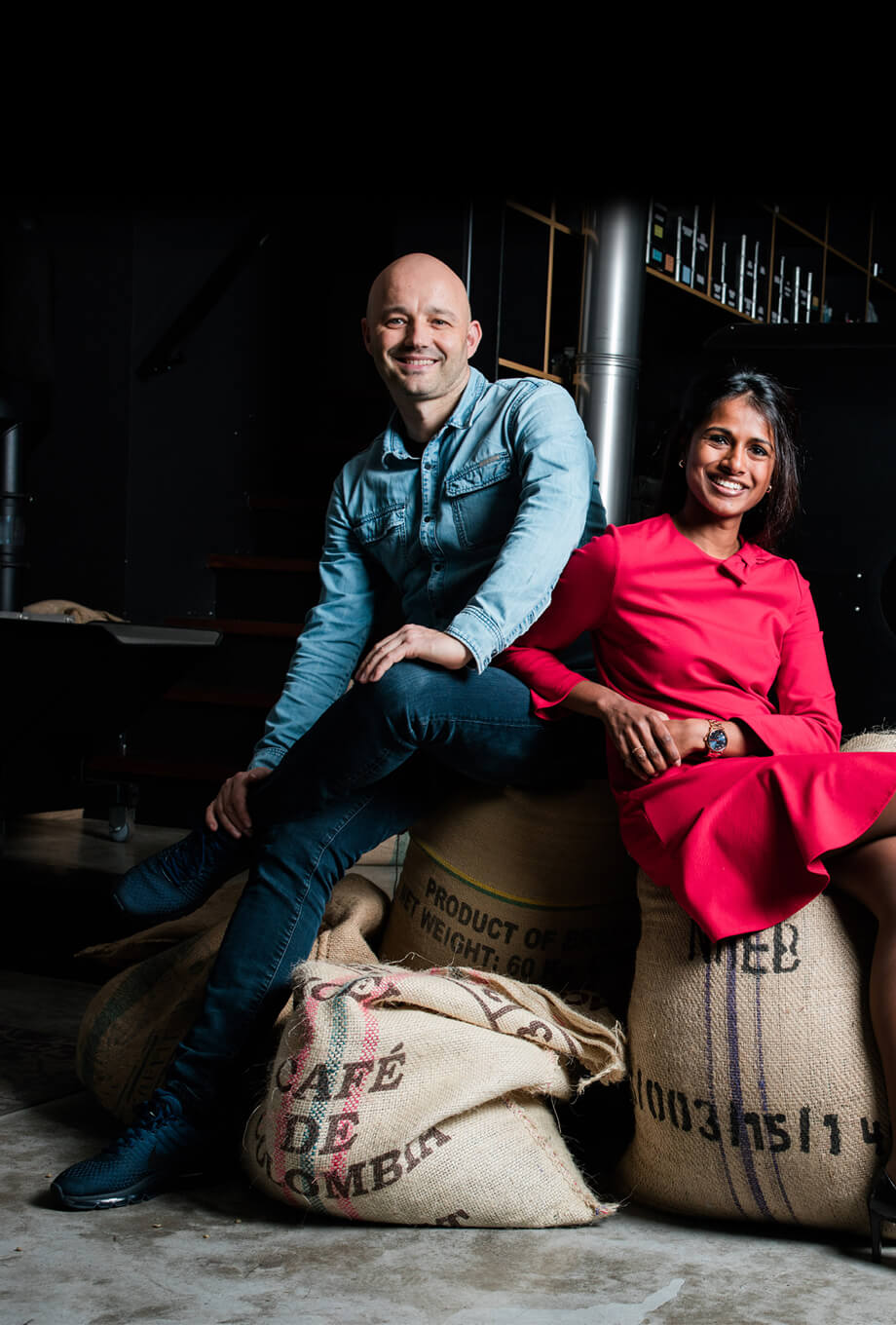 "Capriole Café is open 7 days a week for breakfast, lunch, and dinner. We offer a wide variety of events and promotions. Formitable is the perfect solution to manage them all."
Pascal Ultee – Capriole Café

How about lunch deals, early bird discounts, or group arrangements? A Mother's Day special or a gift voucher, maybe? Formitable lets you create and offer unique experiences and promotions on your own website. Plus easily promote them via your newsletter or your social media channels.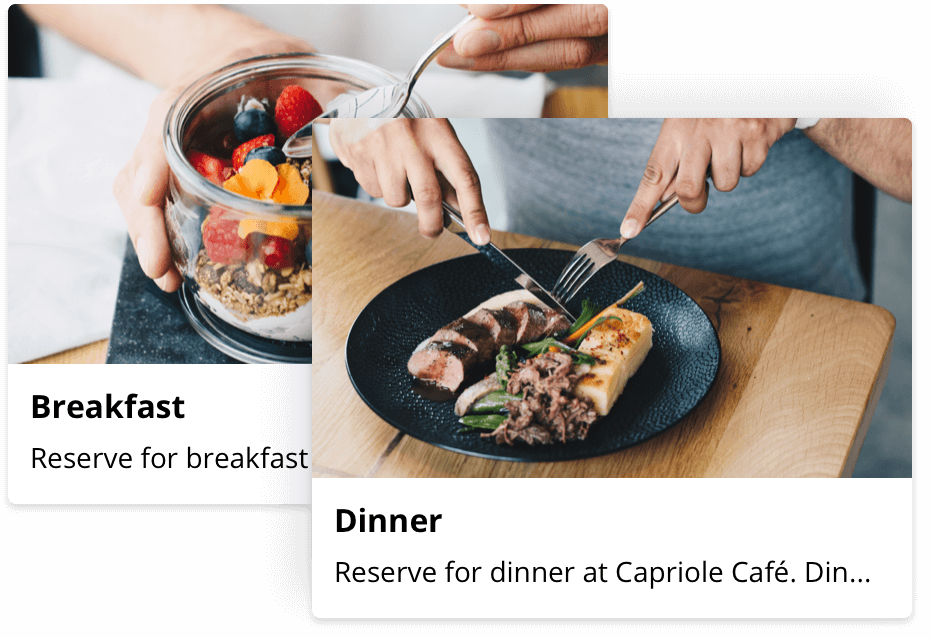 Engagement
Formitable helps you connect with a new generation of guests and win their loyalty
Guests are increasingly well-informed, experienced, and opinionated. Formitable lets you tap into their needs by providing them with the convenience of 24/7 online booking and allowing them to change their booking online. Plus, we help you win their loyalty by reaching out for feedback and reviews.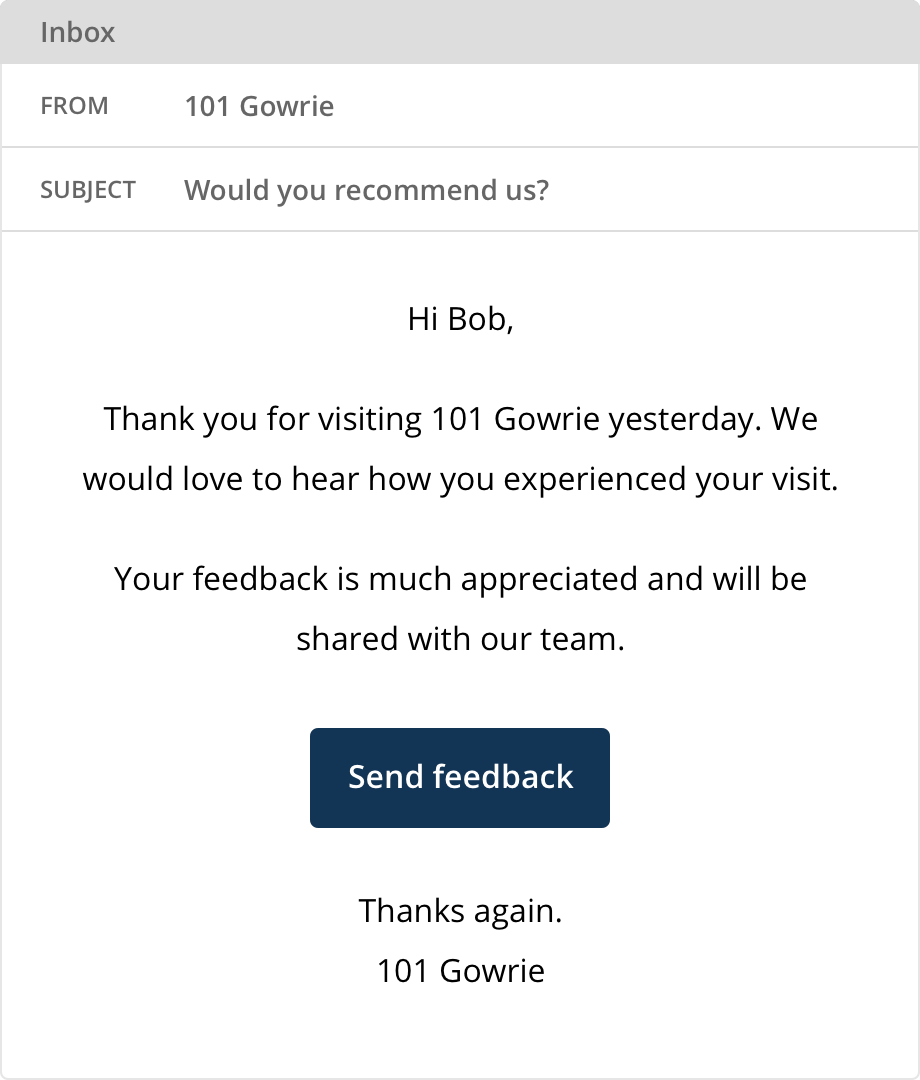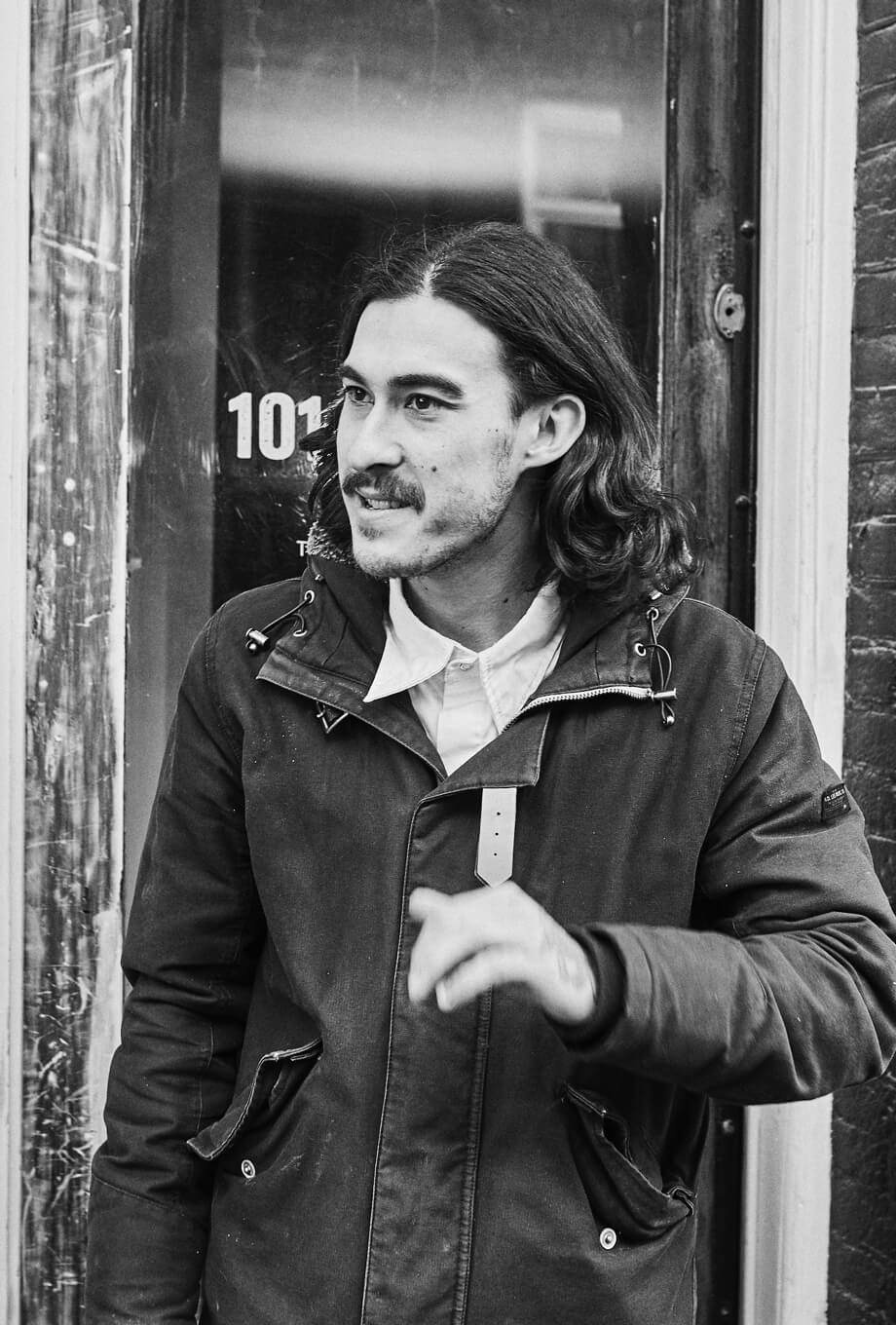 "Through Formitable, guests are able to tell us what their experience was like and rate us. That helps us build a strong relationship with them and turns first-time guests into regulars."
Alex Haupt – 101 Gowrie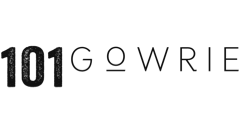 Yield management
Formitable lets you maximize results, without reducing the quality of the experience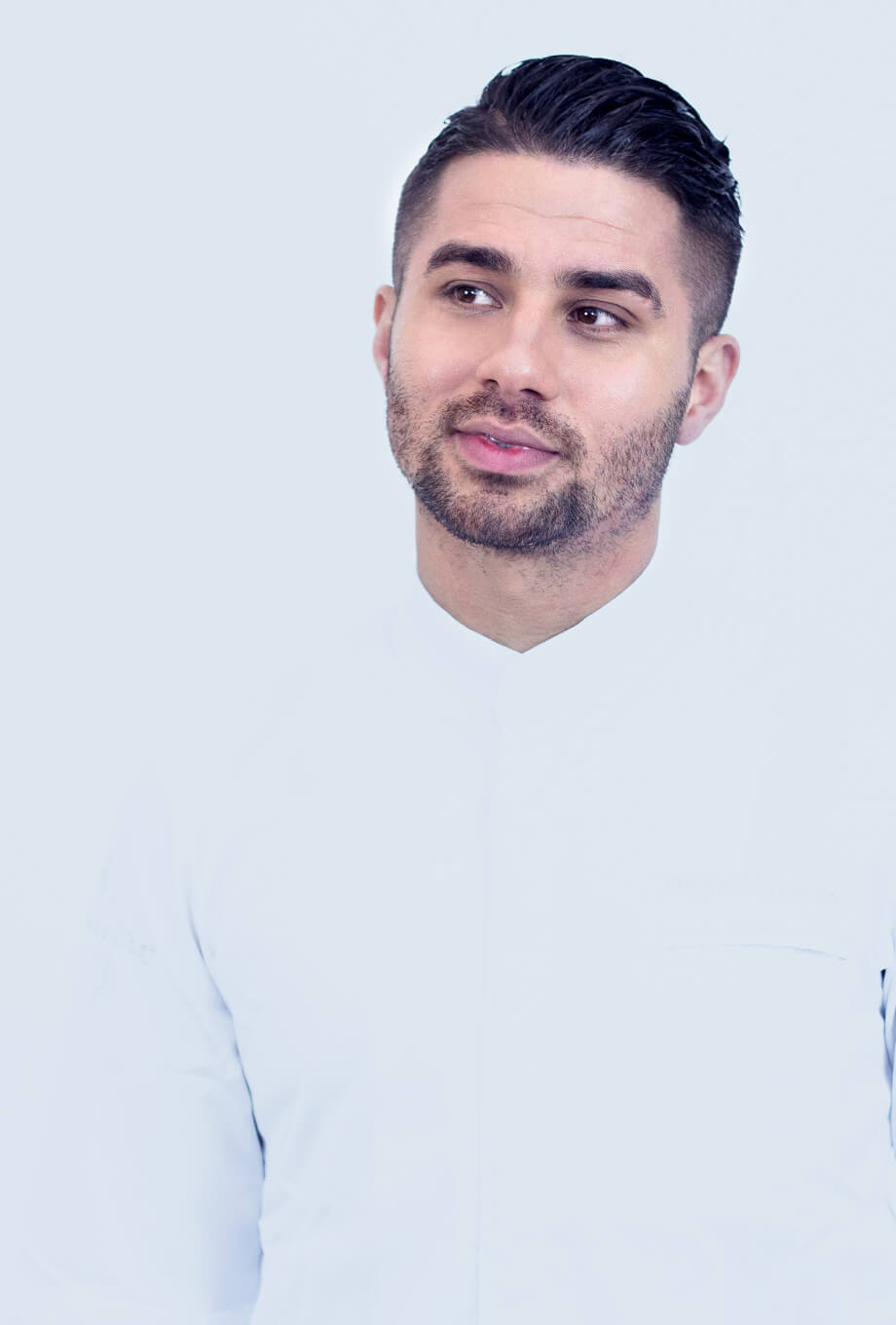 "First, we started charging down payments for group bookings. Then, we felt comfortable starting charging down payments for weekends bookings. Now, all bookings at Daalder are prepaid. At the end of the month, these choices add up to great results."
Dennis Huwae – Daalder

We help you create the experience you envision and book a full house. Make the most of your time and tables, use our marketing features to boost slow hours, and offer (partly) prepaid bookings to push back no-shows.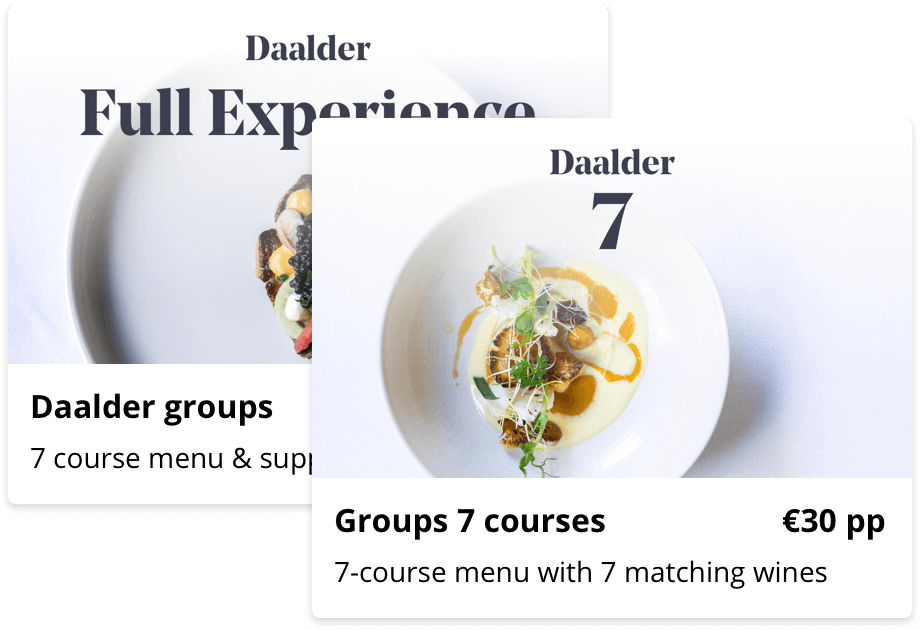 Channel management
Formitable connects to popular marketing platforms
Need more marketing? Today's guests book on different platforms. Formitable seamlessly connects to popular marketing platforms like DiningCity, Google, Social Deal and more.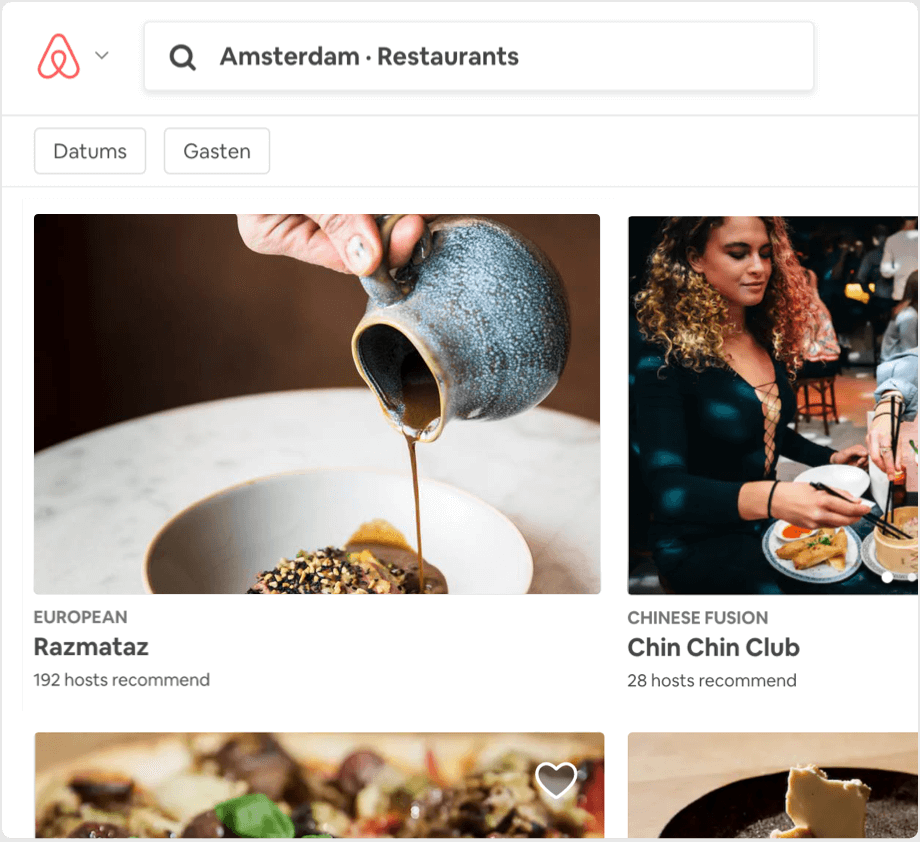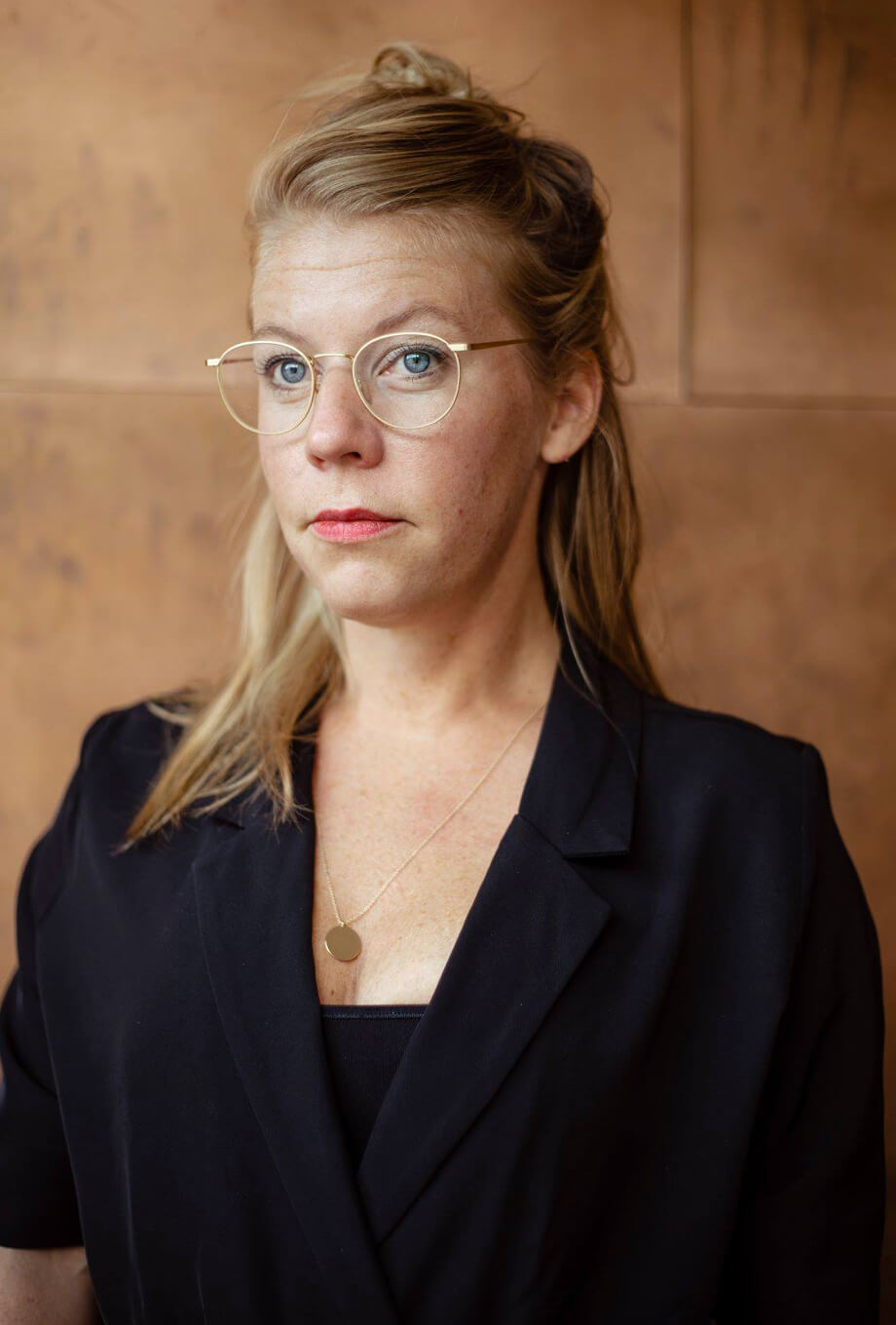 "I like the fact that I'm free to connect - and disconnect - marketing platforms. No complicated contracts or long term commitments. This is why I switched to Formitable."
Iris Molkenboer – Razmataz
Integrations
Formitable works together with your favorite hospitality tools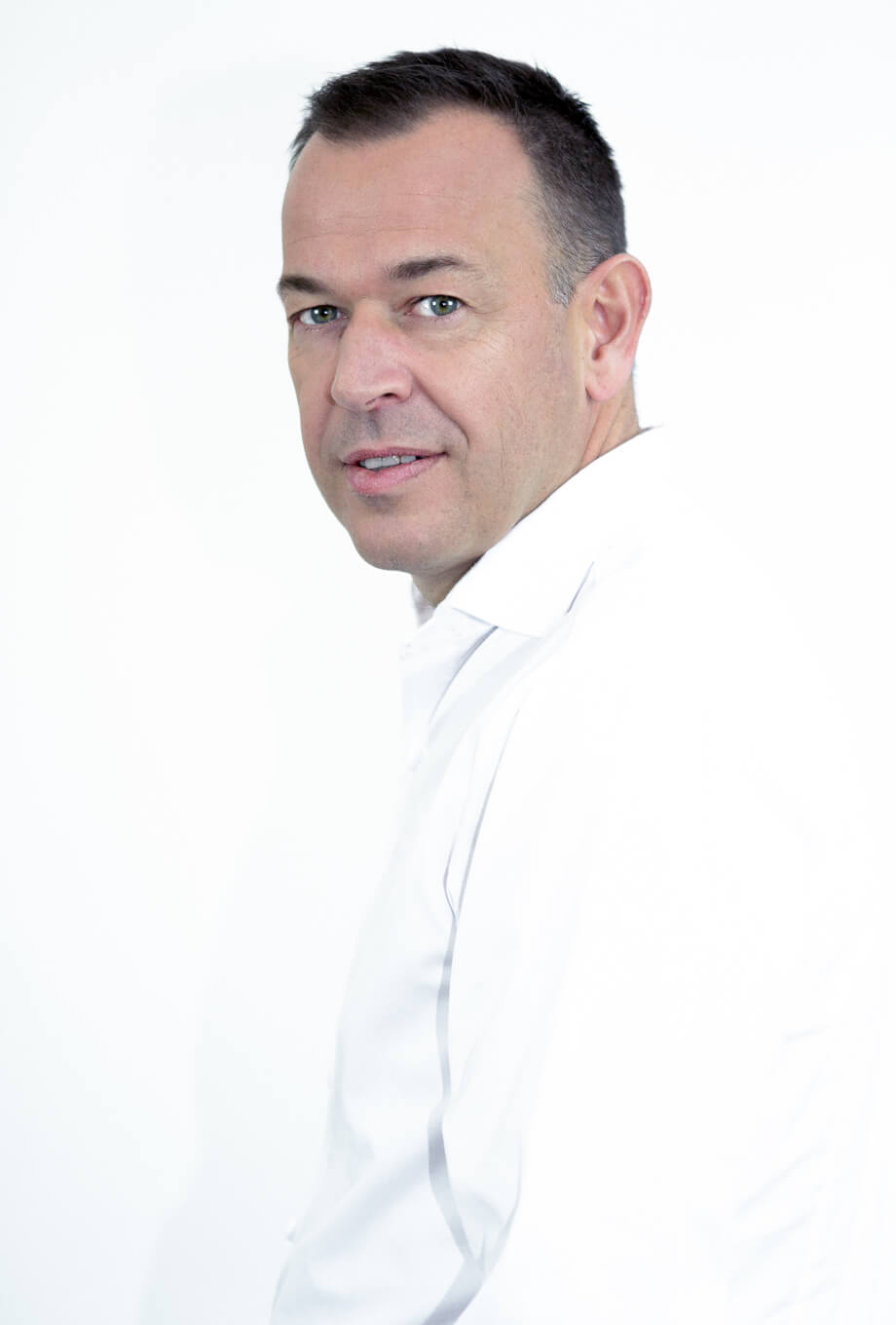 "With Annoncer, Lightspeed, and Formitable we've set up a perfect triangle. It takes only one screen to know which guests are coming, see their down payments, and check dietary requirements. This helps 212 run smoothly."
Richard van Oostenbrugge – 212

Formitable connects with a plethora of widely used solutions. Hook up your favorite software, tools, and platforms and let them work for you.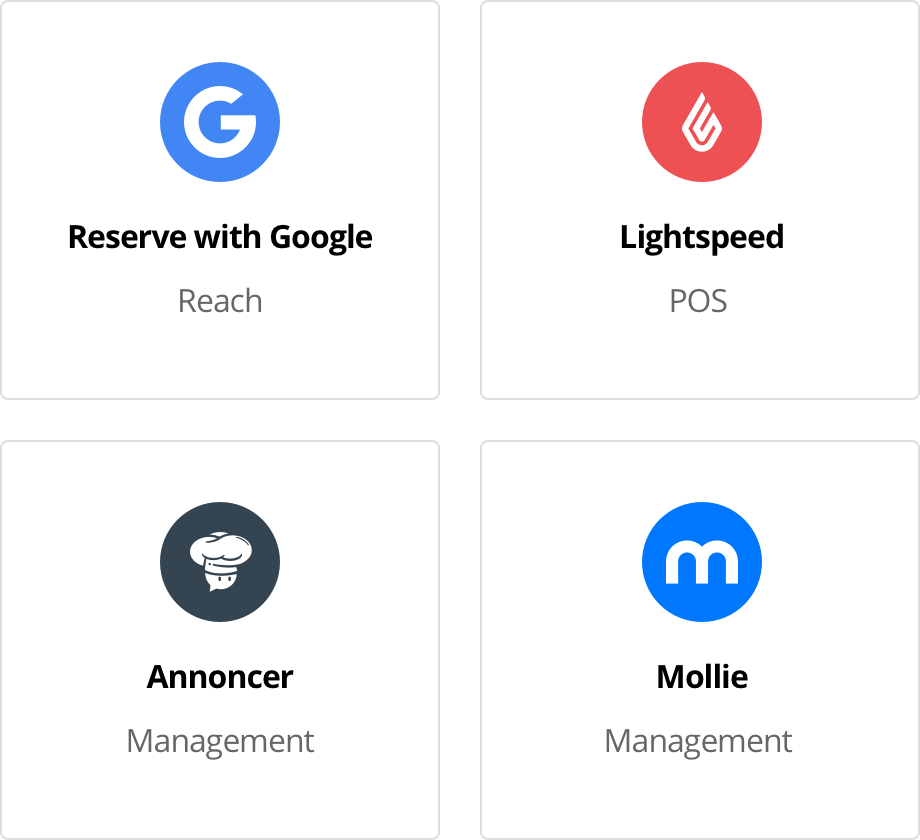 Dashboard & Analytics
Formitable helps you keep track of your performance
Our dashboard shows where you are losing money, so you know what to improve and confidently double down on the winners. For in-depth reporting, connect to Google Analytics.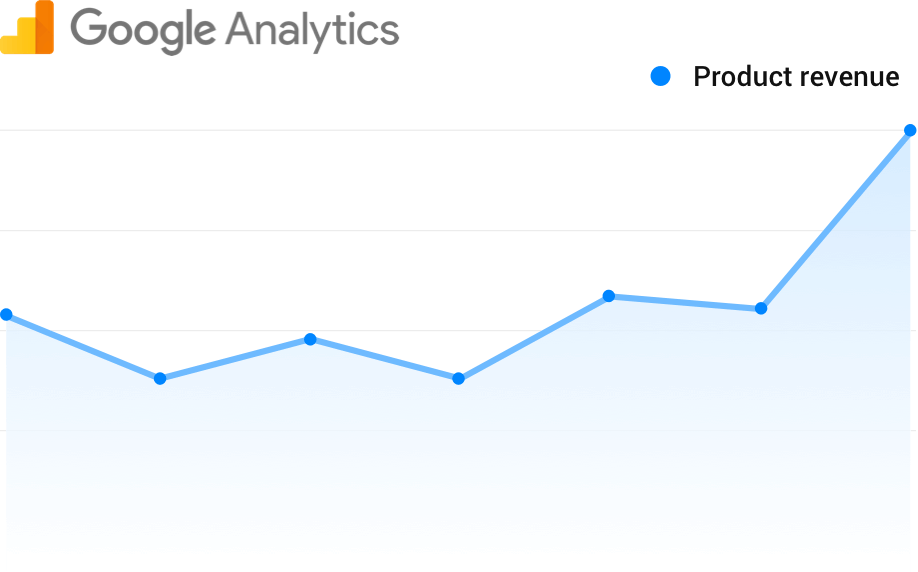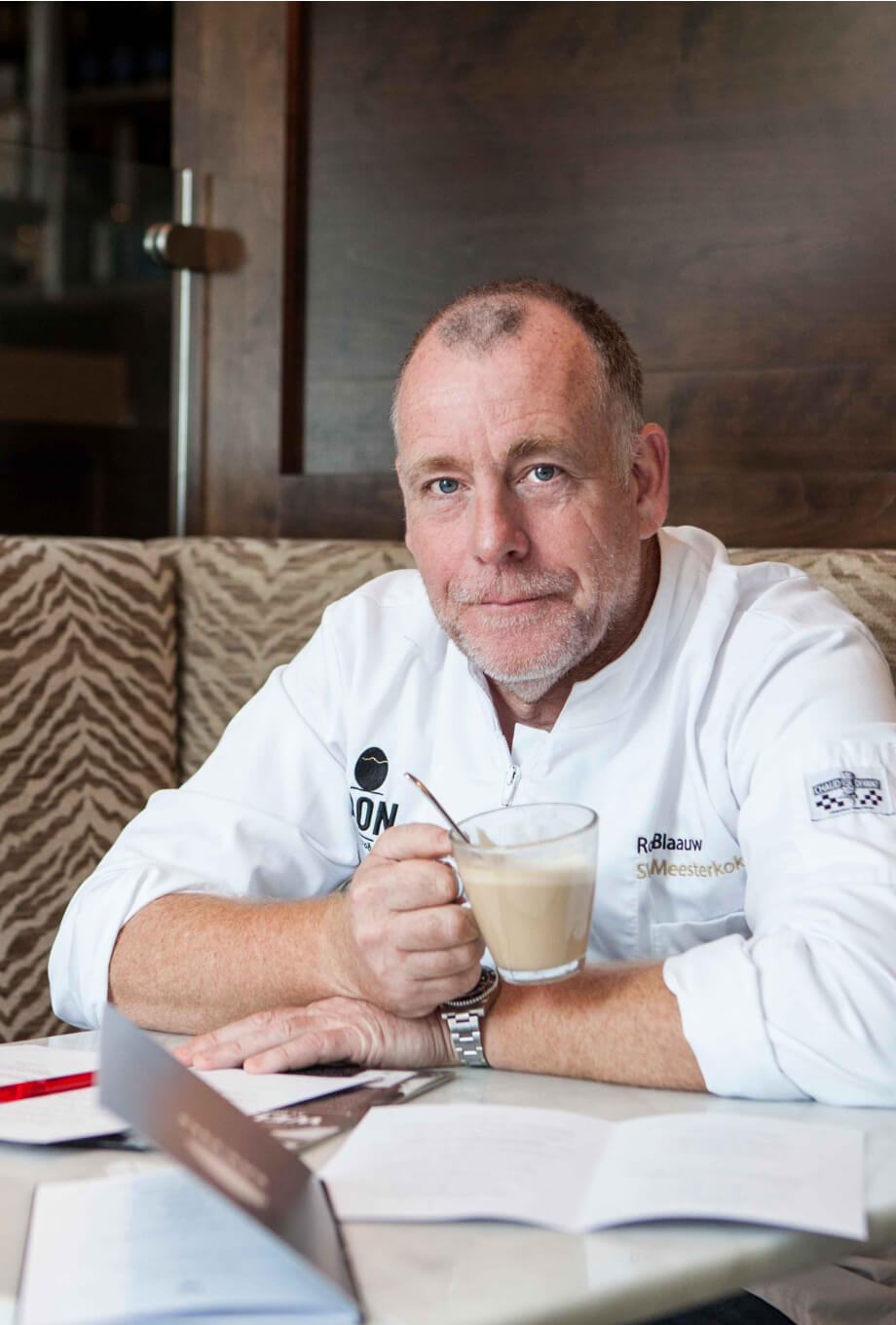 "We organize lots of promotions and events. The Formitable dashboard gives a quick overview of the succes, while Analytics tells us how our AdWords campaigns performed over a specific period."
Ron Blaauw – Ron Gastrobar

Customer service
Formitable offers a dedicated Customer Success team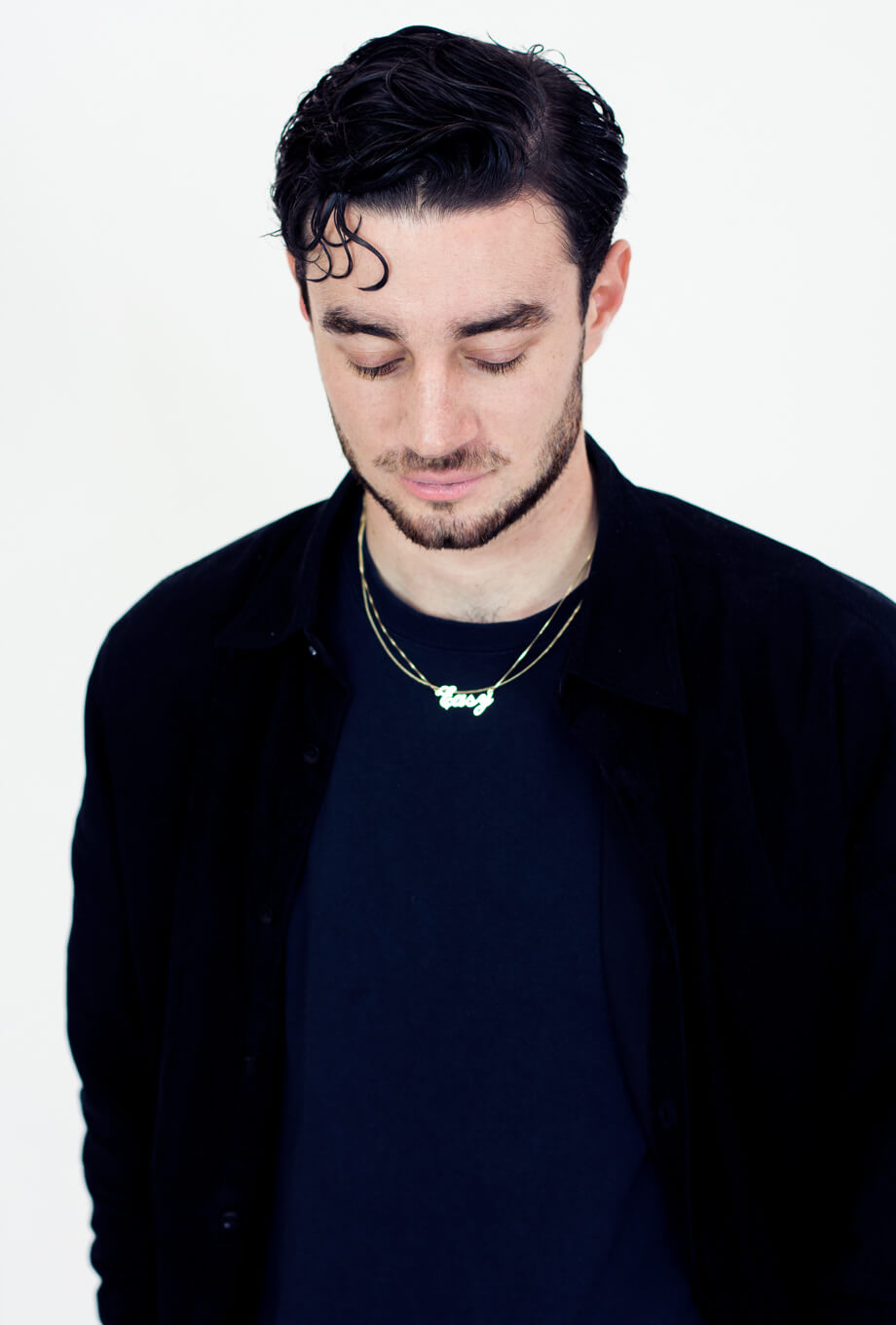 "Switching was super easy. I was pleasantly surprised by the thoughtful service and aftercare. When we opened our second restaurant we knew where to go!"
David Caron – Café Caron

With a free step-by-step switching service, our Customer Success team will have you up and running in no-time. Our professionals set up the system, train your team, and import all future reservations. Let us focus on your system, so you can focus on your guests.

Chat with support

Or email support@formitable.com
RECAP
Our mission is simple. We're here to empower you and help you grow your business. So we created a new and better way to serve your guests. Why? We respect your vision. We respect your power to create. And we'd love to be part of your success.