Do you need inspiration for photos? Alain Parry runs Balthazar's Keuken in Amsterdam. He used to be a photographer in his earlier life. You can see his expertise in the photos he takes for his restaurant, all taken with a smartphone. To kick-start your photography, we discussed some tips with him.
1. Use your intuition
No one knows your dishes better than you do. What are the most important elements on the plate? What deserves the most attention? The first and most crucial tip: trust your gut.
2. Keep it real
Make sure the photos of your meals are comparable to what you serve your guests. Don't overdo it, just create a realistic expectation for your guest.
3. Nice presentation
Your photos need to make guests hungry. Make attractive photos of a nice beautifully plated dish and work with colour. A slice of lemon can brighten up a darker photo.
4. Own style
Stick to your own style. See if you can implement recognisable elements in your photos, such as a plate or cutlery. This way your photography really feels like a part of your restaurant.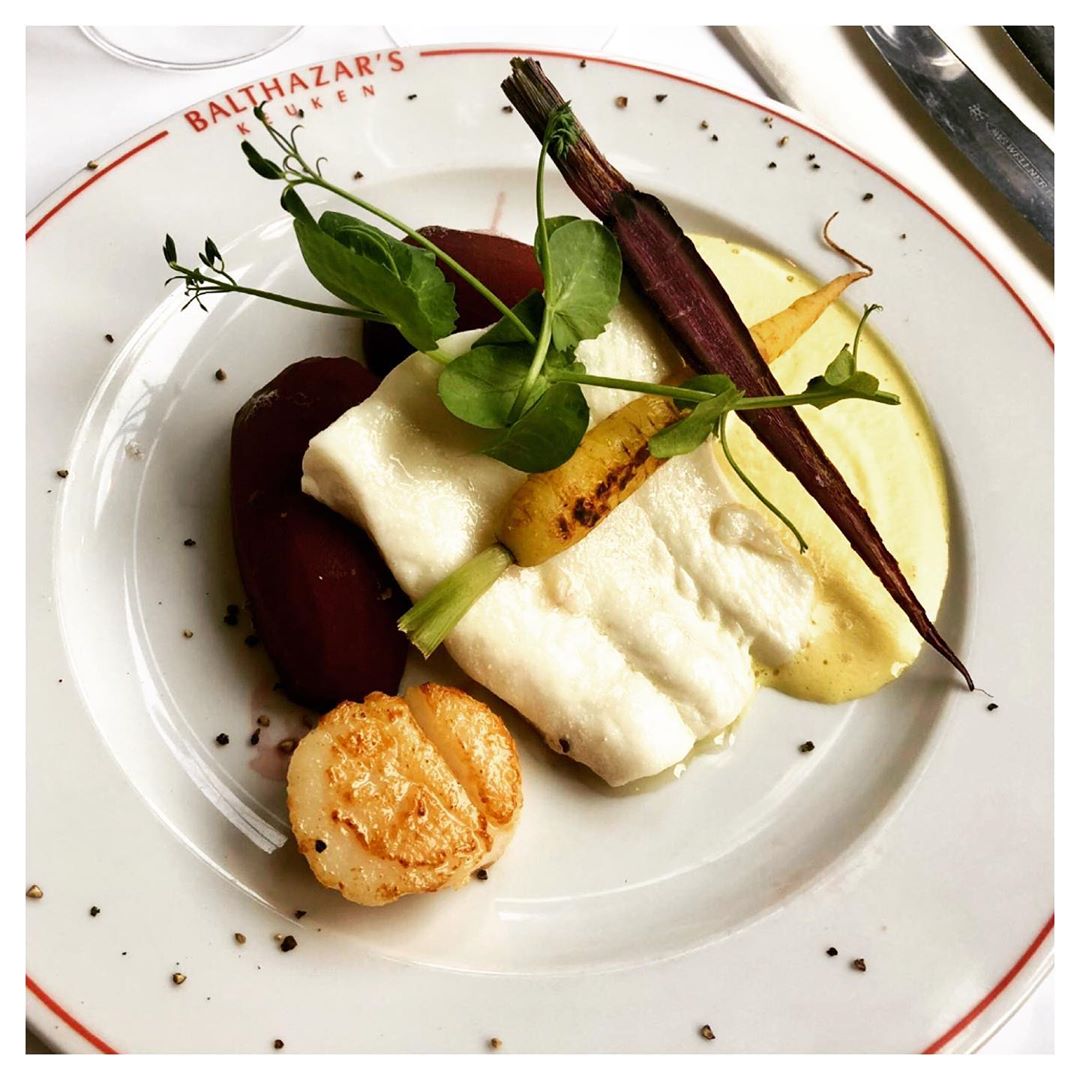 5. Good lighting
Very important: make photos during the day and avoid flash. Look for a place with nice, natural light, close to the window for example. This way you can present you dishes to their full potential. Be careful of light that is too bright. Parry: 'Nothing is as tasteless as shiny food.'
6. Experiment with backgrounds
Experiment with different backgrounds and plates. A light tablecloth, dark tablecloth of no tablecloth at all? A white plate, a printed plate, or a full purple plate? Look for a combination that works for you.
7. Try different angles
It's hard to decide which angle works best beforehand. It is important to get all the elements of the dish in the photo. A photo taken from a height always works well.
Bonus tip:
Don't have time or gusto to start taking photos yourself? Ask around, maybe you have a photographer in your contacts who won't mind taking some photos in exchange for a dinner at your restaurant.
Need inspiration? Check Balthazar's Keukens Instagram.