Thanks our integration with Instagram Shopping, restaurants can now sell products via Instagram. This free channel is an excellent way to showcase your takeaway to your biggest fans and boost your revenue. We believe this platform has great potential in the food ordering industry.
Every month around 130 million Instagrammers tap on shopping posts to see product tags. It shows you the potential of this feature. It's an opportunity to introduce your products to Instagram's 500 million daily users. You don't want to look back and see you are the last one to use this extra revenue stream, do you? Here we have listed 6 examples of restaurants that are using Instagram Shopping, to give you some inspiration.

1. Supermercado

Color works! At Supermercado, they know this all too well. What's so great about using the Instagram Shop is that it can fit entirely to your restaurant's aesthetic and Instagram look & feel.
2. 101 Gowrie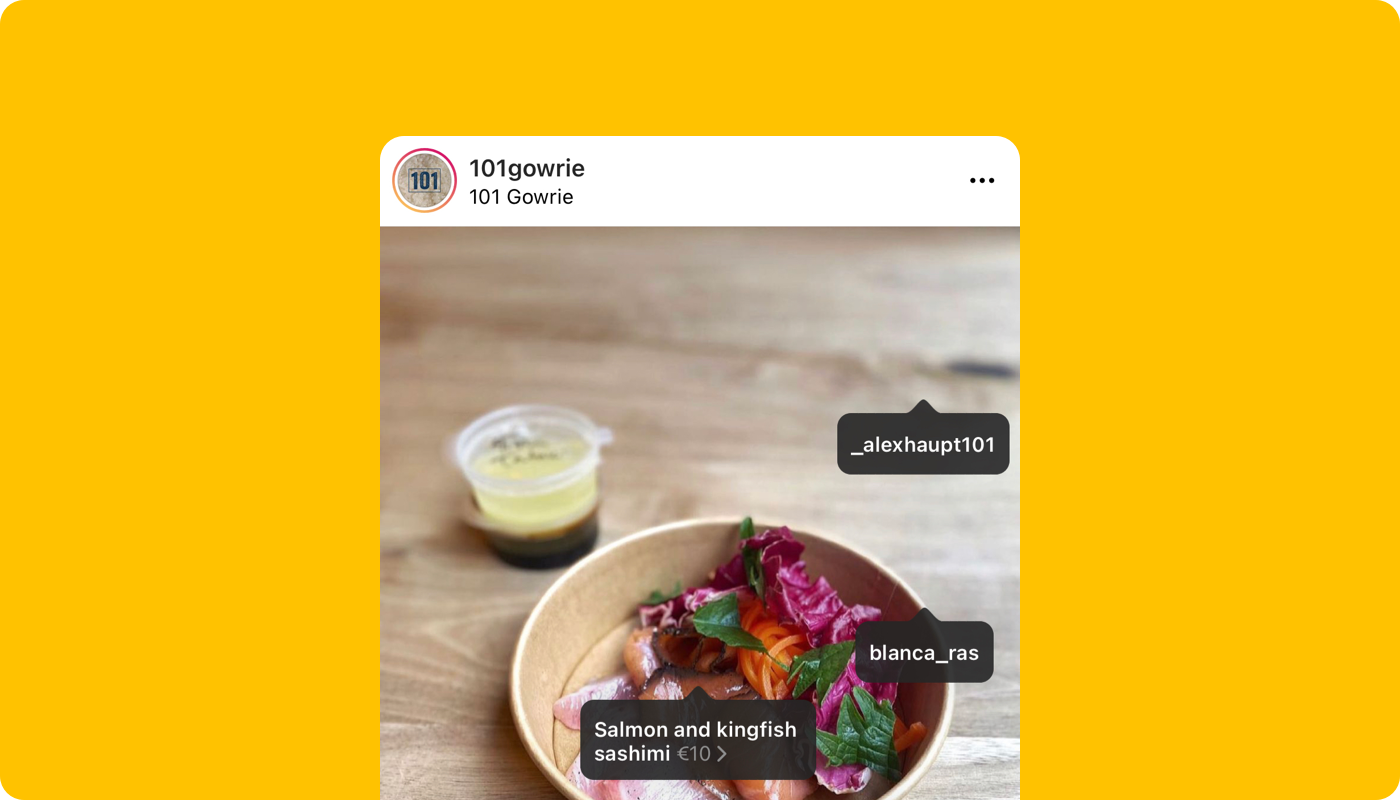 101 Gowrie, run by well-known Australian chef Alex Haupt, who has just won Michelin's Young Chef Award, takes a more 'minimalistic look' approach to their Shop. They offer Japanese dishes to take away, and this clean style is translated into their visuals.
3. Triptyque

Wonderkid Niven Kunz, who got his first Michelin star at age 23, has just opened a new restaurant Triptyque with his partner. And, of course, they are rocking the game. They're offering themed Holiday boxes, cookbooks, and Dutch delicacies. This shows your Shop shouldn't stop at your menu; you can sell anything you want.
4. Cafe Restaurant Amsterdam


Do you have branded merchandise? Take a look at Cafe Restaurant Amsterdam; to complete their guests' at-home dining experience, they offer their iconic engraved plates, wine glasses, oyster knives, and even their table paper for use at home. Next to this, they present their entire takeaway menu, consisting of 39 products, in their Shop.
5. TEDS

TEDS focuses on brunch and high tea. TEDS shows you; you can simply sell a superb croissant, pancakes, and a BLT sandwich. It doesn't always have to be a 3-course dinner.
6. Atelier Paul Morel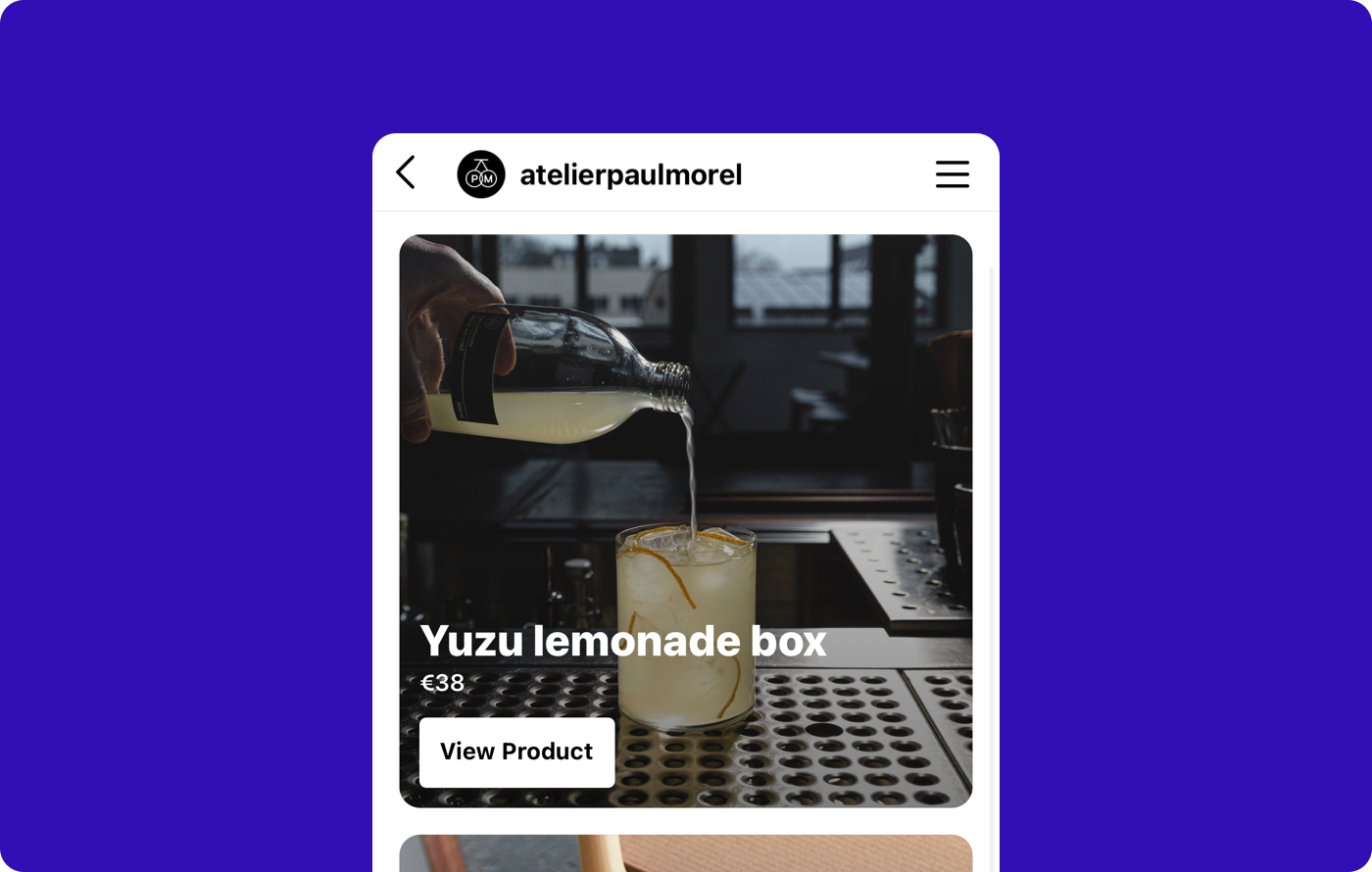 Belgian mixologist Paul Morel showcases his drinking experience boxes via the Shop. All showcased with beautiful imagery and a refreshing look on takeaway experiences at home.
Rundown:
So, what to remember of these examples? A quick rundown.
Exhibit your shop in your restaurant's aesthetic, make it appealing.

You can offer more than your course menus; upload your merchandise such as cookbooks, glasses, plates, and clothing.

Treat your shop as the food ordering platform it is. Also offer drinks, sandwiches, breakfast, you can keep it simple.

Think out of the box and sell experiences to be enjoyed at home, a DIY cooking box or Holiday-themed food box.




Ready to start your own Instagram Shop? Read our step-by-step guide here.
Or would you like some Instagram tips to upgrade your social game? Check our 5 tips here.