Your guest craves answers. Always happy to help, Google came up with Google My Business, placing all information on your business on the right side of your screen. Great, but why the hideous cover photo? Why those photos that seem to have nothing to do with your business? Is there anything you can do about that?
Much like you, Google aims to make your guests happy.
By showing images they are actually interested in.
However, Google's algorithm is not yet perfectly trained.
At the moment, you can't change the photos displayed on your profile.
But by uploading your own visual material you can try and steer the algorithm in the right direction.
Good answers can win people over
Imagine someone is considering dining at your restaurant. Haunted by questions, she isn't quite convinced yet. How's the atmosphere? What's on the menu? How do I recognize the property? Can I park my car? Whether she finds a satisfying answer to her questions determines her decision to reserve a table. Google providing great answers is therefore directly in your restaurant's interest.
Like you, Google has your guest's happiness at heart
Fortunately, 'providing good answers' is Google's core business. Google uses an algorithm to fill your business profile with photos that your guests actually want to see. Its main job is to assess all visual content people post online featuring your restaurant, plus all photos that you as the owner upload directly to your business profile. The photo that's most relevant to your guests takes pole position and becomes cover photo.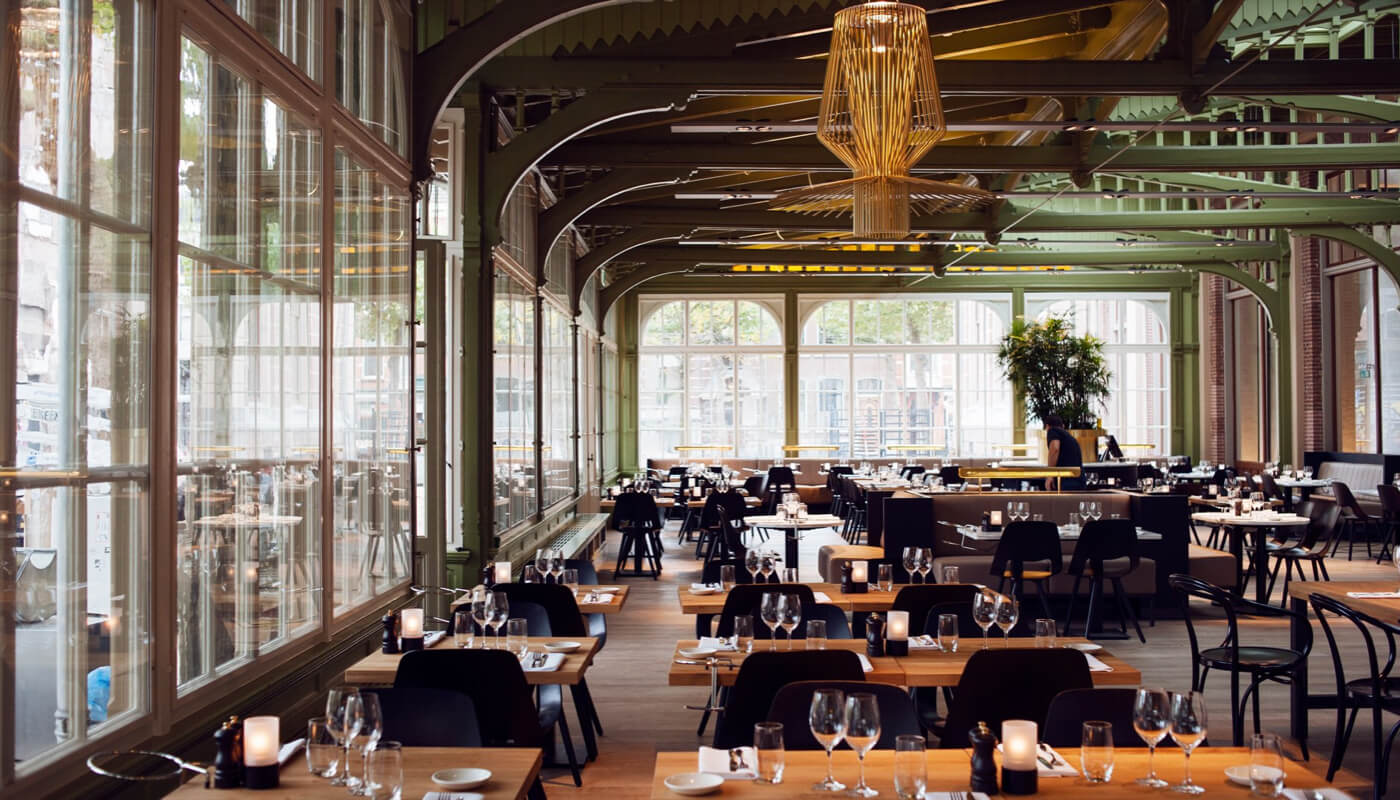 Gorgeous interior photos give your guests a taster.
What you can do: upload photos that give a good impression of your business
How exactly does this algorithm make decisions? Google hasn't been very transparent about that. What we do know: an algorithm is a learning piece of programming language. Its learning curve is steered by the input it receives. Sadly, you have no control over what people post about your business, but there's no harm in trying to counterbalance the user generated input by feeding the algorithm your own photos.
Put yourself in your guest's shoes
Put yourself in your guest's shoes, upload photos that answer her urgent questions, and steer the algorithm in the right direction. Find out what works by trial and error. This way, we discovered that the algorithm apparently has an appetite for interior photos and #foodporn, but not for logos. Just like your guests.

Don't leave any category blank
The interior, the exterior, food and drinks. Upload your own photos to each category and make sure your guests get the full picture. Images uploaded by you will be visible in 'From owner', plus wherever the algorithm decides to display them.

Report bullshit photos to Google
Keep an eye on things and use the red flag to report all photos that have absolutely nothing to do with you or your business. There's no guarantee Google will remove reported images, but it's definitely worth trying. By correcting its output, you help Google train the algorithm, which is great for your guest - and therefore serves you.