Formitable Product Updates
The latest product news and improvements of Formitable. Because just like you, we always strive to improve the experience that we deliver.
Instagram Reserve for groups (V3.4.1)
04-07-2022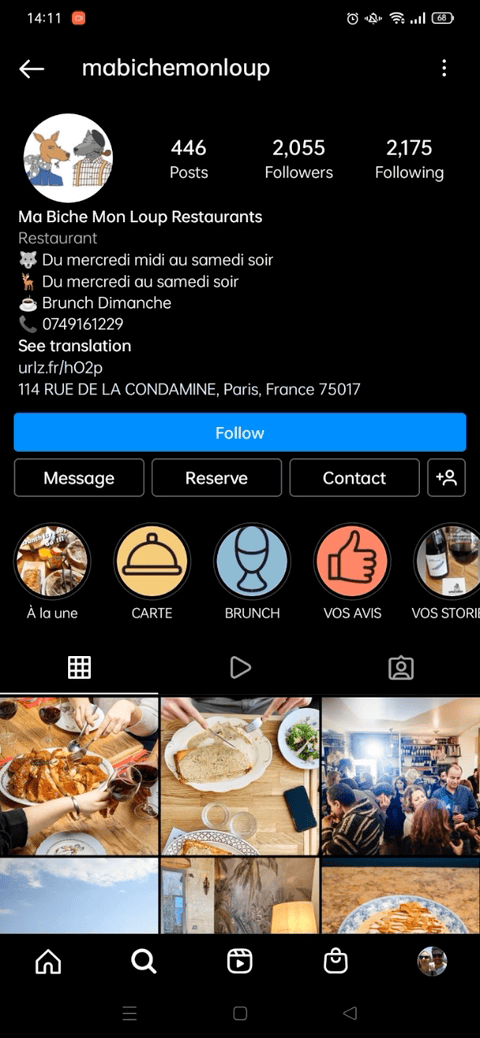 🔥 Make sure all your venues are bookable via Instagram
When you have 1 Instagram account for multiple restaurants, you are now able to use the Instagram Reserve integration as well. Just create a multi-venue widget and connect it to the Instagram Reserve integration. Read more about it here.

🍷 Prepare tables even faster
From now on, when you print your reservations, we will add a summary of your night at the bottom of the file. You can use this to prepare your tables and talk your staff through the night before a shift.
👪 Easily update guest data from other data sources
For all developers out there, we've added a method to create / update guest profiles through the Public API. So go ahead and merge all your data from other sources with your guest data in Formitable.
Other improvements
Added a more clear error message when a guest enters an invalid gift voucher code in the widget
Broadened the change - and cancellation window settings. You are now able to restrict changes and cancellations up to 7 days before a booking.
Campaign notifications (V3.3.21)
15-06-2022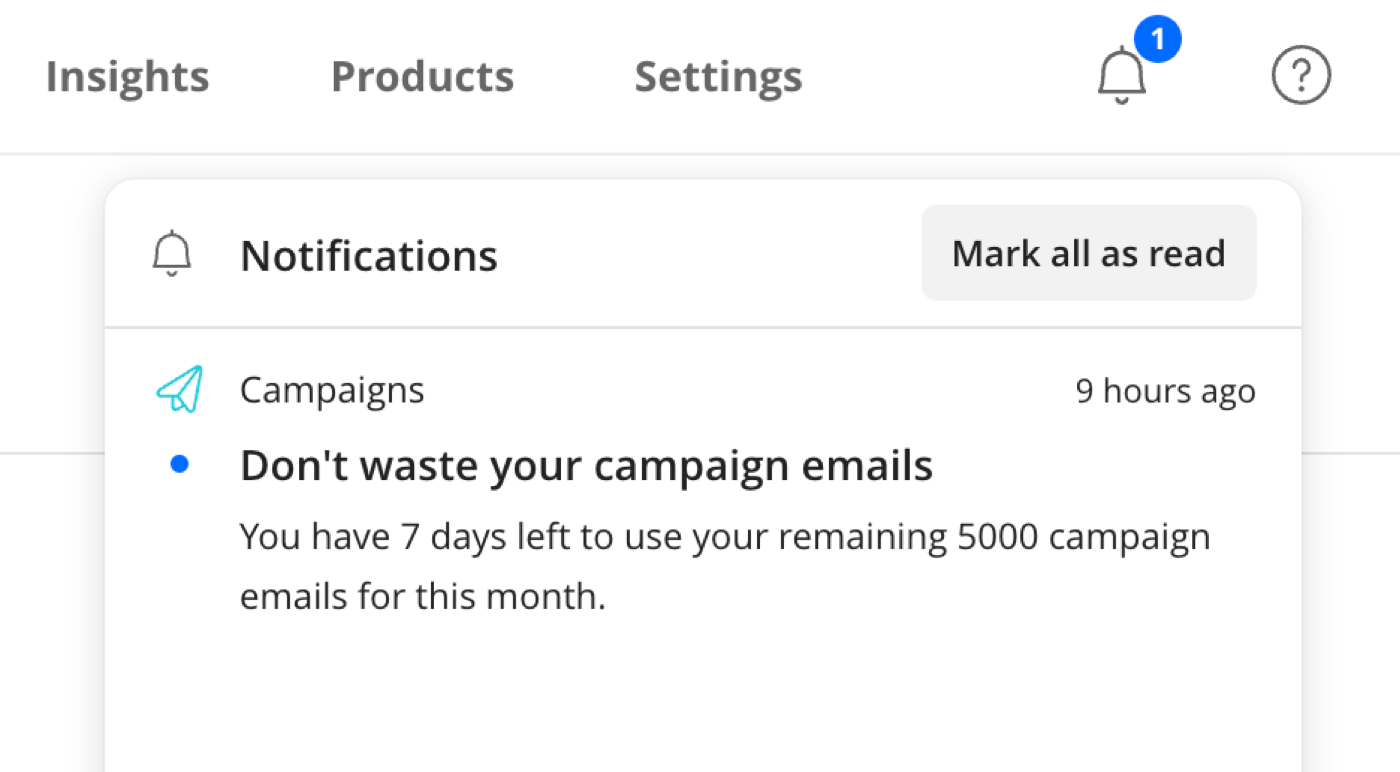 ✉️ Get notified when your emails are about to expire
Added notifications to warn users when their monthly campaign emails are about to expire. So they can still reach out to their subscribers without letting those emails go to waste.
Other improvements
Images loaded in the widget will automatically have a reduced file size in order to improve loading speed.
When the widget changes the date or time based on the first available option for a ticket, a guest will be warned about the changes. This will make sure they won't make a reservation on a wrong day or time by accident.
COVID (V3.3.17)
10-05-2022
🦠 Hidden COVID related features since the pandemic is over (for now)
Ability to indicate if a reservation is from multiple households.
Making sure guests have to agree with your COVID policy in the widget when making a reservation.
Removed link to local COVID policies.
Tags in Table (V3.3.16)
25-04-2022

📱 Filter your search results in Table
You are now able to filter restaurants and search results based on ticket tags in the Table app.
More restaurant info (V3.3.15)
21-04-2022
Added the ability to add more information and photos about your restaurant. This data will be used in your Formitable website and in the Table app.
Various improvements (V3.3.14)
12-04-2022
From now on, when creating a promotion code, you will be able to create an email campaign for it straight away. This will make it easier to send out your promotion codes to your guests and start getting new reservations and orders as soon as possible.

To reassure you've done everything correctly when creating an email campaign, we've added a way to review your campaign before sending it. This way, you'll be sure you are sending the right message to the right guests.

Since there are no more COVID restrictions in place, we turned off the COVID features in all widgets.

You are now able to use HEIC files when uploading an image. HEIC files are regularly used by Apple. This will make it easier to use photos from an iPhone in Formitable.
Call-to-actions (V3.3.13)
05-04-2022
✉️ More effective campaigns
The purpose of an effective email campaign is to persuade your guests into making another reservation or order at your restaurant. It should be as easy as possible for a guest to do so. Even when you want to update guests on the latest news around your restaurant, it's good practice to add a button for them to make a reservation.
That's why we made the call-to-action button mandatory in email campaigns. This way, your emails will be more effective and turn more readers into guests.
Soft opt-in (V3.3.12)
23-03-2022
✍️ Getting more subscribers
From now on, a guest that makes a reservation will be opted-in to your newsletter by default. They are still able to opt-out manually. This is possible because you have a transactional relationship with a guest; they visit your restaurant and pay for a meal and/or drinks.
It has been proven that, by doing so, more guests will give your marketing emails a chance and stay subscribed. The first data shows that restaurants are gaining an average of ten times as many new subscribers as before. This while the number of unsubscribes has not gone up.
Preview tool (V3.3.11)
16-03-2022
👀 Preview your widget
Build a preview tool so you will be able to easily see how your Formitable widget will look on your website before actually implementing the widget code on it. Just hit Alt + P (option + P on a Macbook) in your widget configuration screen to reveal this feature.
Infrastructure improvements (V3.3.10)
14-03-2022
🏃 Making sure Formitable stays fast
We are proud about Formitable being up and running at any time of day with almost no downtime, but we need to think about the future as well. Since we've been growing rapidly, we've been busy updating our technical infrastructure, making our network and services even stronger and more resilient.
All parts of Formitable are now implemented redundantly, making sure we are able to release updates even quicker while not having any downtime. This will also prevent any possible downtime in general, since when a service is down, other servers can pick up the slack.
Feedback
Added more missing Italian translations for the widget
Full screen (V3.3.9)
02-03-2022
🖥️ Easily work in full screen
Since all browsers and operating systems support a full screen feature natively, we removed the full screen feature from Formitable. From now on, you can just use the full screen feature that is native to your device.
Feedback
Added the total number of reservations and total number of guests for a day to the new print feature.

The table priority view will always show an incremented priority, making it more easy to understand.

Made sure the priority of tables starts at 1 instead of 0.

Table group is now removed from a table when the table is moved to another area.

Prevent some windows (for example the booking change window) from being set to a negative value.

Made sure really large (20+ separate items) takeaway orders would still show correctly in the widget.
Google Autocomplete (V3.3.8)
21-02-2022
📍 Automatically add your details to Formitable
To streamline onboarding new restaurants to Formitable, we've implemented the autocomplete feature of Google. New restaurants will have their details - like name, address, and website - already filled out when they start, based on their data from Google Maps.
Feedback
Added orders with a value of €0 to the orders export

Added salutation (Hi / Dear) to all emails in all languages
Printing (v3.3.7)
31-01-2022

🖨 More printing possibilities
Instead of selecting which shifts to print, you will be able to print everything between a start and end time. Furthermore, you will be able to select which tickets and areas to print, instead of printing all reservations.

🥡 Last moment to order for takeaway
We made the last moment to order for takeaway custom. First you were only able to close takeaway orders on the same day at a certain time. From now on you will be able to close takeaway orders multiple days in advance.
For example: set a deadline for orders for Saturday on Friday night at 22:00. So your team has time to prepare all orders.
Tags & Italian (v3.3.5)
22-12-2021
🏷 Adding tags to Tickets
From now on you are able to tag your tickets. This will help categorise your tickets for the Table app and will be used in other upcoming marketing features. To start tagging your tickets, head over to your Products page.

🇮🇹 Formitable in Italiano!
The interface of Formitable is now fully translated in Italian. From now on, your guests will be able to use the widget in Italian. Want your team to work with Formitable in Italian rather than another language? Change the language for your users in their User settings.
We have some lovely Italian disco for you to celebrate!
👍 General improvements
When you share a link to one of your tickets to someones phone, we will first check if someone has the Table app installed on their phone. If so, the ticket will open in Table. If not, it will open your website.
Made it easier to add more languages in the future.
Phone numbers (v3.3.4)
10-12-2021
☎️ Create a guest profile based on a phone number
Every restaurant has regular guests that prefer calling instead of making an online reservation. For those guests, we added guest profiles based on phone numbers.
From now on, when you enter a reservation without an email address (only a phone number), a guest profile for that guest will be created. Next time they call you can find their guest profile by providing their name or phone number when writing adding the reservation.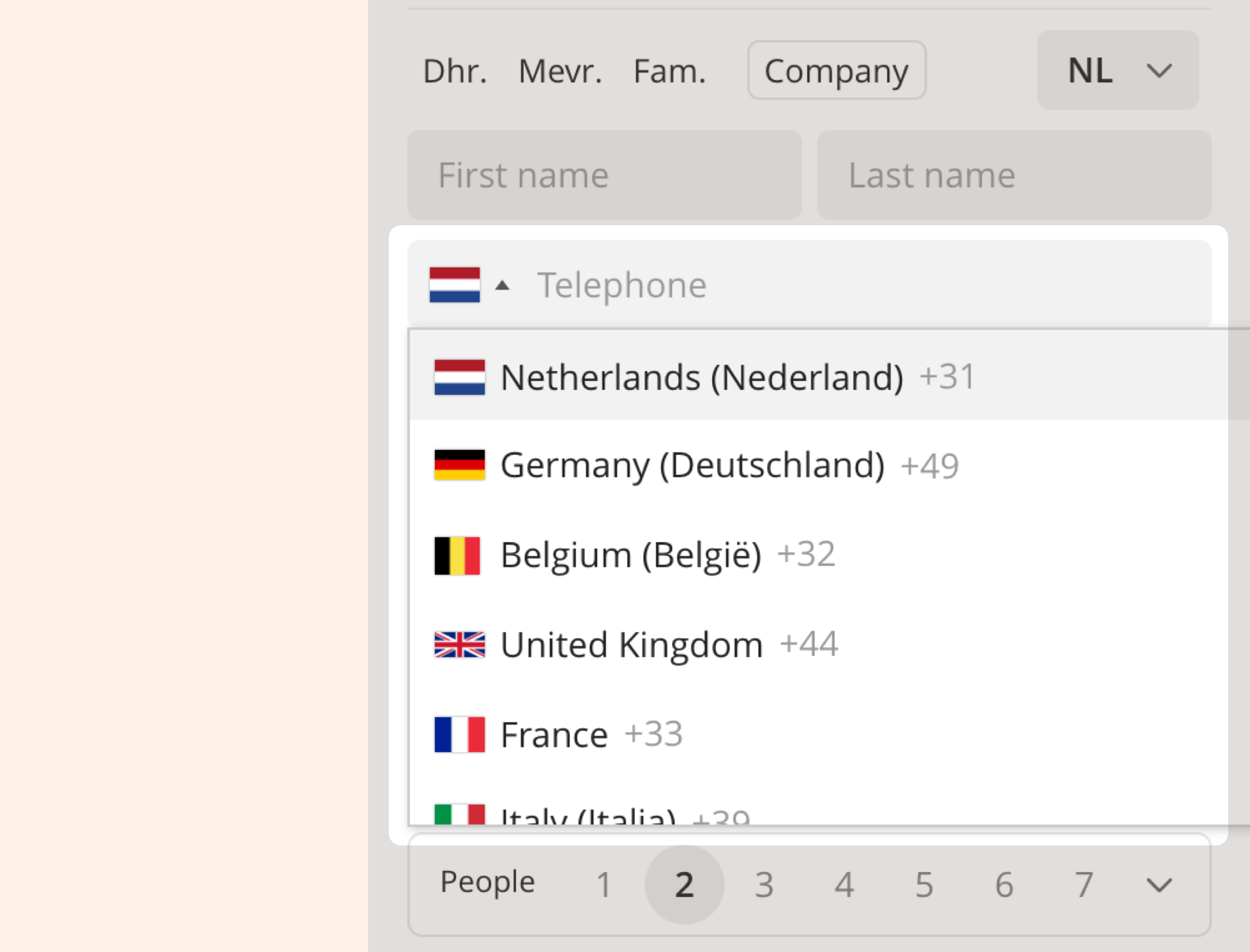 ✅ Never add wrong phone numbers again
To prevent adding wrong phone numbers, we now added phone number validation when adding a new reservation in the Overview. This will prevent the creation of multiple guest profiles of the same guest and make sure you always have the correct number to call.
👍 General improvements
Improved searching guest profiles in Insights > Guests.
Added a red marker in the List View to easily see where you are during the day.
Added a way to send custom confirmation test emails to yourself. So you are able to check if the email you're sending out looks right.
Added icons to indicate if a reservation was made via Instagram or Facebook.
If a guest tries to make a reservation, fails, and makes a second reservation, we won't send out a cancellation mail about the first failed reservation anymore.
Installing an app will now automatically bring you to the settings page of that app.
Updated the widget to be able to interact with Safari on iOS 15.
Customisation (v3.3.3)
24-11-2021

📩 Send custom confirmation emails
Want to tell your guest about a special requirement for your group ticket? Or maybe they need to know what to expect from your New Years Event?
You are now able to send custom confirmation emails for each of your tickets. Go to Product > Tickets, select the ticket you want to add additional information to and add everything that a guest should know under the new Email section.
❓ Customise the questions asked in your widget

Don't want to ask your guests for their dietary wishes while they are making a reservation? Since you will ask it during the night anyway? From now on, you're able to customise the question asked in the reservation note. This way you can steer your guests to add important information or leave out unnecessary information while they are making a reservation.
You're also able to give your newsletter sign-ups a boost by customising the question next to the newsletter subscription checkbox. You can promote events, let guests know of upcoming discounts or offer them deals on your takeaway when they sign up for your newsletter.
Go to Settings > Widgets to check out these new customisable features.
👍 General improvements
When a Guest does not have enough funds for the no-show fee, a more detailed error will be shown when trying to no-show said Guest.
If the difference between the Reservation Details and the Guest Profile's name is just uppercase / lowercase differences, it will not show up as a difference anymore.
Hovering over the entire bar in the Overview will now show the Booking Preview instead of when hovering over just the name of the guest.

📲 Turn guests into regulars with our Table App
Formitable's newest marketing feature for your restaurant: Table (www.table.app). The app where foodies can follow your restaurant, discover new experiences, and easily book tables. Everyone in every Formitable plan will now be able to:
Publish experiences directly to guests' pockets, as tickets and availability will be exactly as designed in Formitable.

Be visible as a brand where foodies are, as regular guests will be the first to know about the newest experiences.

Directly track incoming reservations and changes, check how many guests follow the restaurant on Table, and see which guests follow you via guest profiles (only in Standard and Pro).

❤️ This is the key to building meaningful relationships with guests.
The most important users of Table will be your regular guest and avid fans, so we'll be showing off Table through a couple of channels:
Download Table buttons & QR code in the Thank You page. At the end of making a reservation in the widget, guests will be promoted to follow your restaurant on Table.

Manage booking via Table in the Confirmation and Reminder emails. After making a reservation, the automatic emails sent to guests will now hold a button to change or cancel the reservation via Table.

Featuring Table in the website pop-up. Let your guests know that you are one of the restaurants that are featured on the Table app via our pop-up campaign.

Show off your restaurant in Table by taking pictures of the app in your beautiful space, and posting them to social media. Encourage your followers there to also follow you (and book with you) on Table.



Download Table here and check out how your restaurant looks!
Want to adjust your profile, tickets or availability? It is all connected to your settings in Formitable, but if you are stuck consult our Table optimization guide.
Instagram Reserve (v3.3.2)
10-11-2021