We said it before; restaurants are the new boutique brands. Since Covid is ruining your revenue (amongst others), merchandise is an excellent way to gin up your revenue. You're generating passive income, which is especially useful in the Covid pandemic. Merch helps you stay on top of mind and strengthen your brand.
While it might seem intimidating to go from food to merch, it isn't. We've lined up some cool examples of restaurants doing merch right to give you some inspiration and consolation.
1. Skatecafe
As we said at RISE UP 2021, Skatecafe is one of the places we get inspired by how they're creatively handling the Covid situation. They've built quite the following, 14,2K on Instagram, and are great at keeping them engaged. With new events and also with their merch. Skatecafe freshly launched their 'horse with flame' shirt, totally in line with their skater style, which was sold out in hours via social media. Previously they launched a key box in the shape of their building, which also sold out quickly.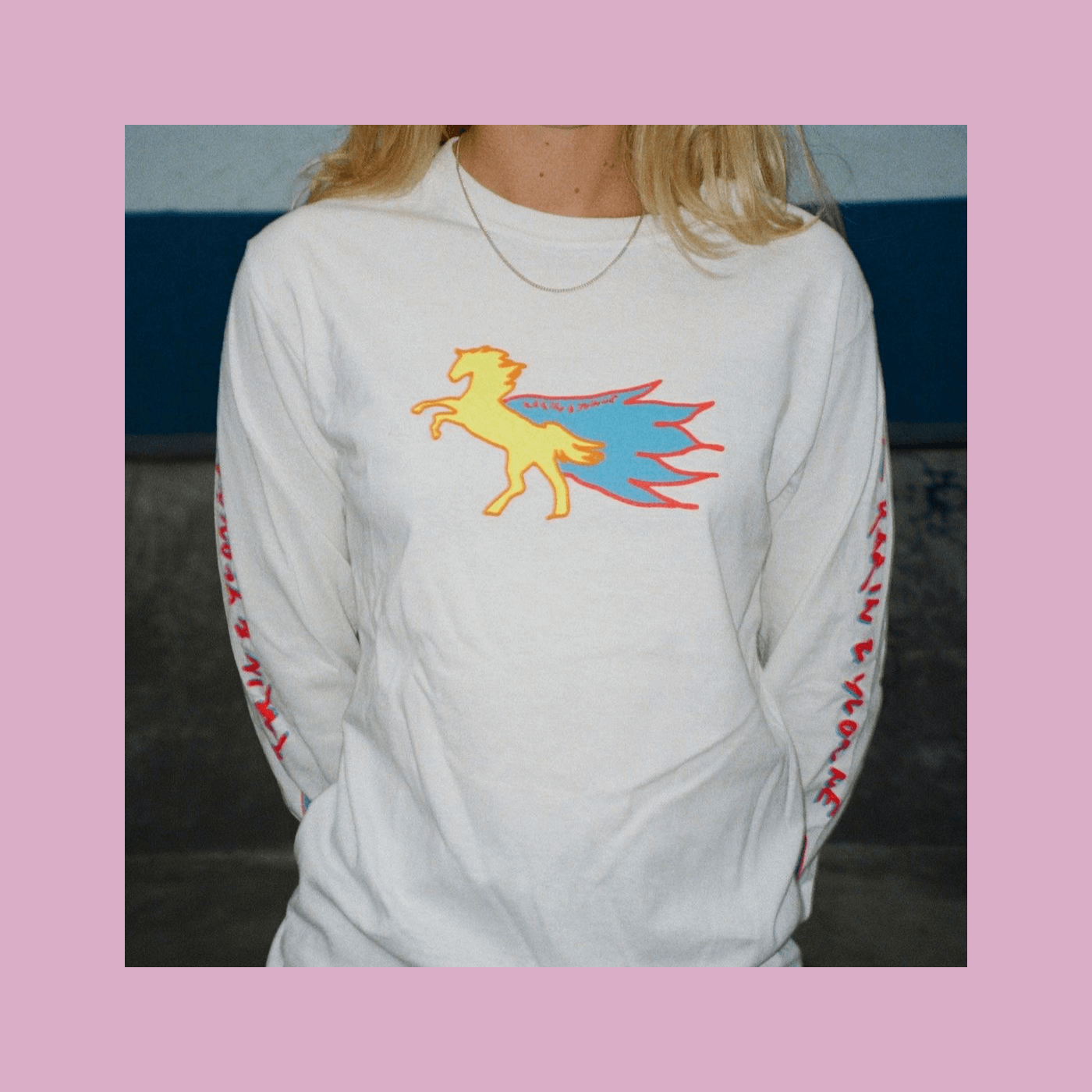 2. Slurp Ramen
Slurp Ramen joined forces with clothing brand ZUZUZU, and they brought out a limited edition noodle Michelin shirt, a wink to the Michelin Stars. The shirts are only available in the restaurant itself. This way, you'll stimulate getting guests to your restaurant, and you additionally don't have the hassle of shipping packages, win-win!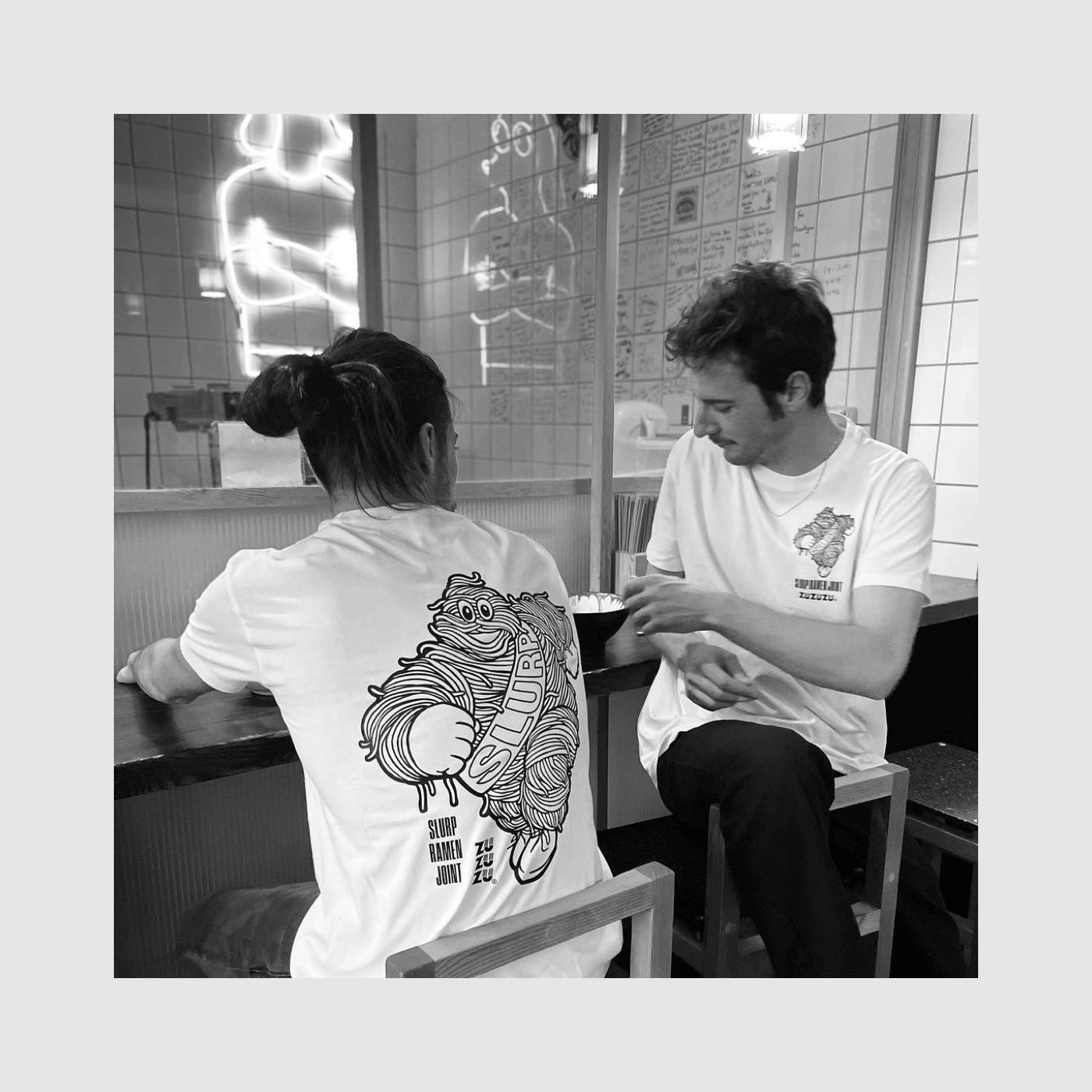 3. Europizza
Europizza was one of the early adopters when it comes to branded merchandise. In November 2020, in the pandemic, they started with the launch of their shirt. And as you can see, it's simple, clean, and forward. If you have a logo you're happy with, that's enough for a great shirt.
4. De Librije
De Librije has a complete merch line, from special knives and cutting boards to Librije's house perfume. They have different categories in their merch shop; cookbooks, cooking essentials, and nice-to-haves. Their shop is the ideal place to take up inspiration to start your merch.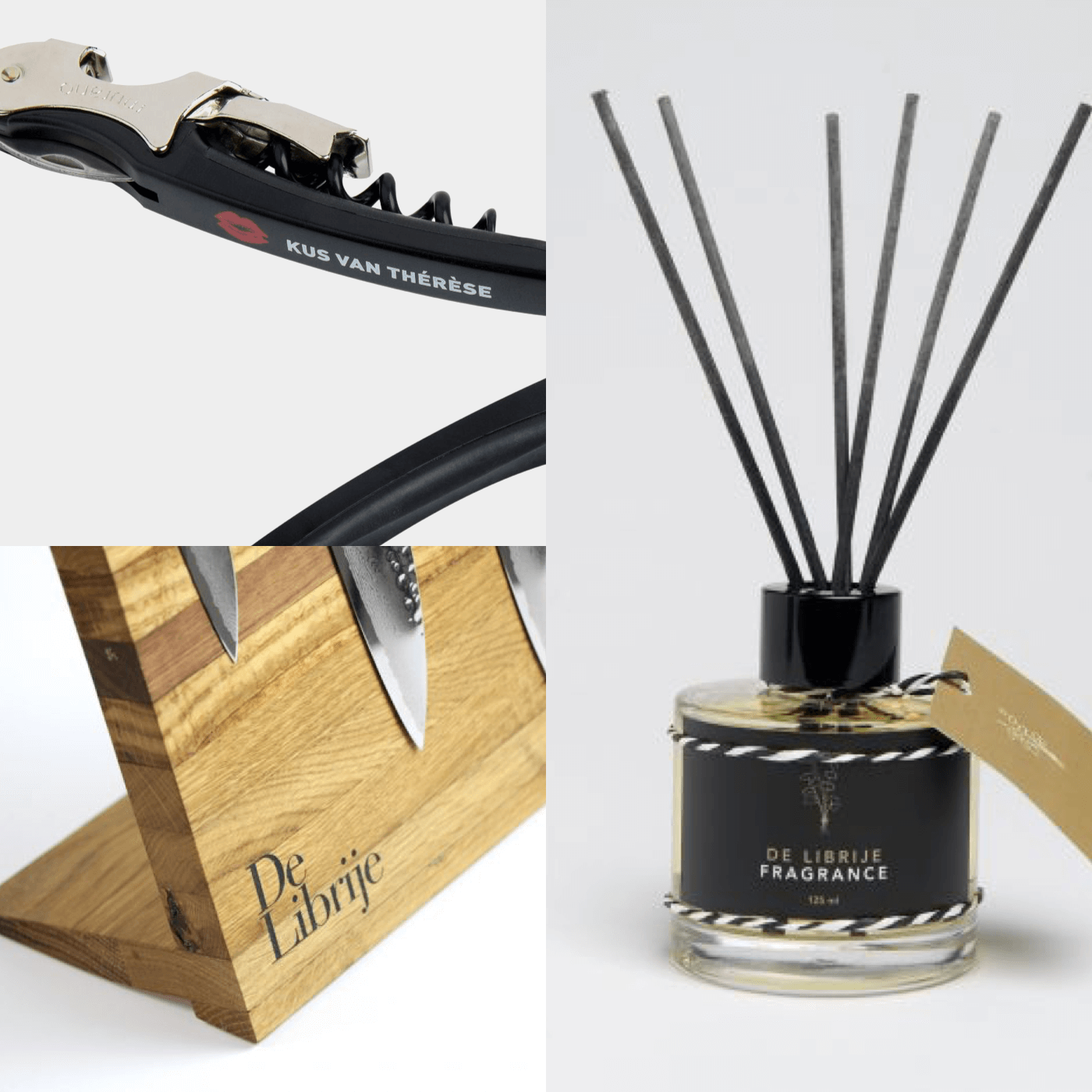 5. Popl
Noma's burger restaurant Popl kept it simple, and why not! They're selling a tote bag in their merch shop, with their logo on it. Tote bags are the classic merch for all brands. Why change a winning team?
6. Avocado Show
The Avocado Show has a recognizable brand. The soft pink, in combination with the avocado icon; it sells. Avocados became a trendy fruit these past years, they sell phone cases, umbrellas, notebooks, and shirts with the iconic avocado on them. Do you have a guest favorite item on the menu? For example, a croissant, burger, or signature cocktail. These are, besides your logo, cool graphics to explore for your merch.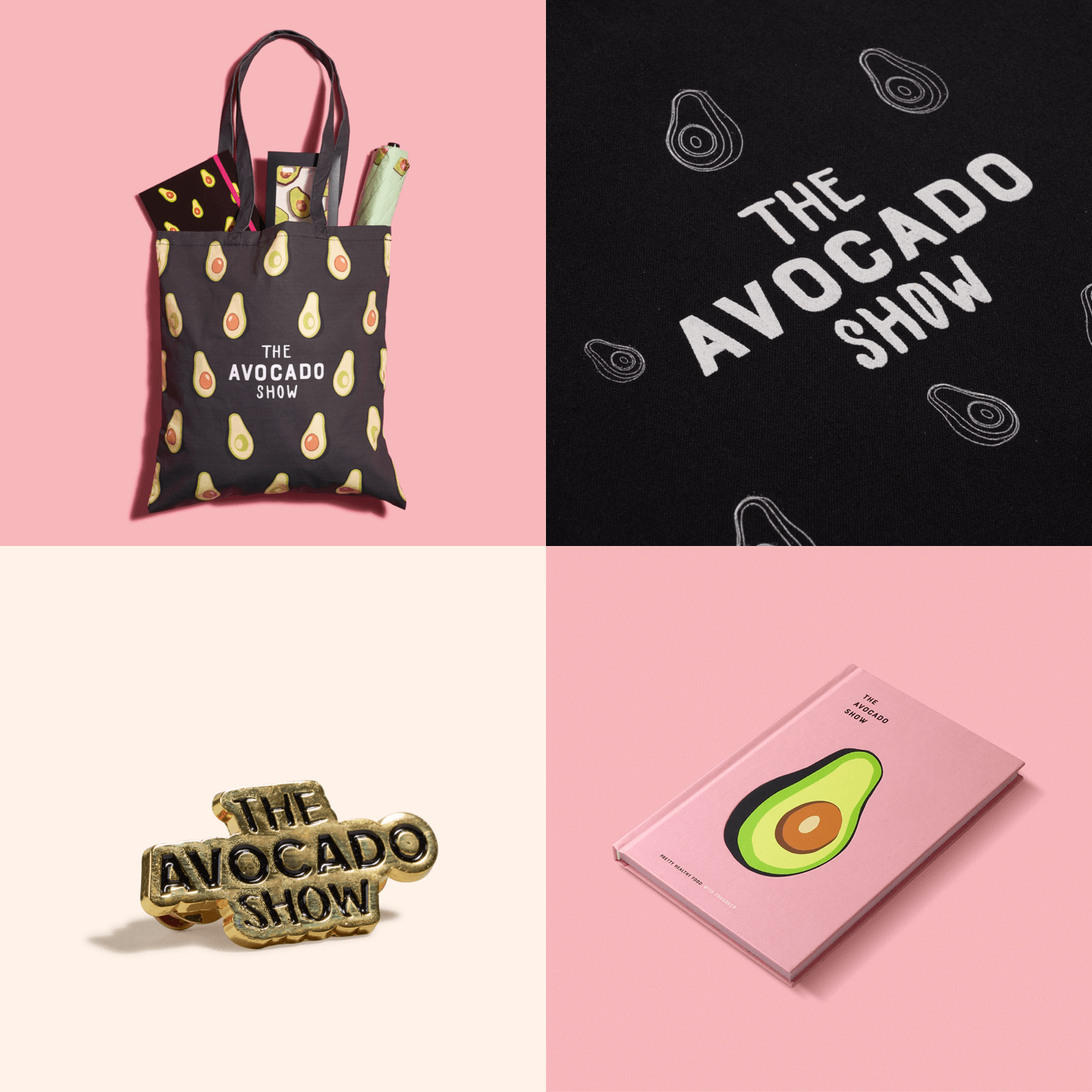 7. Spaghetteria
Spaghetteria has its Italian-influenced style, with green, white, and red that is shown through every merch item. They did some cool collabs for their shirts with Amsterdam-based artist Paul van Raak and street clothing shop Bruut. The sweaters, shirts, Air Max sneakers, and socks are all unisex. And, even the little ones are thought of with cute bibs for their first bite of pasta.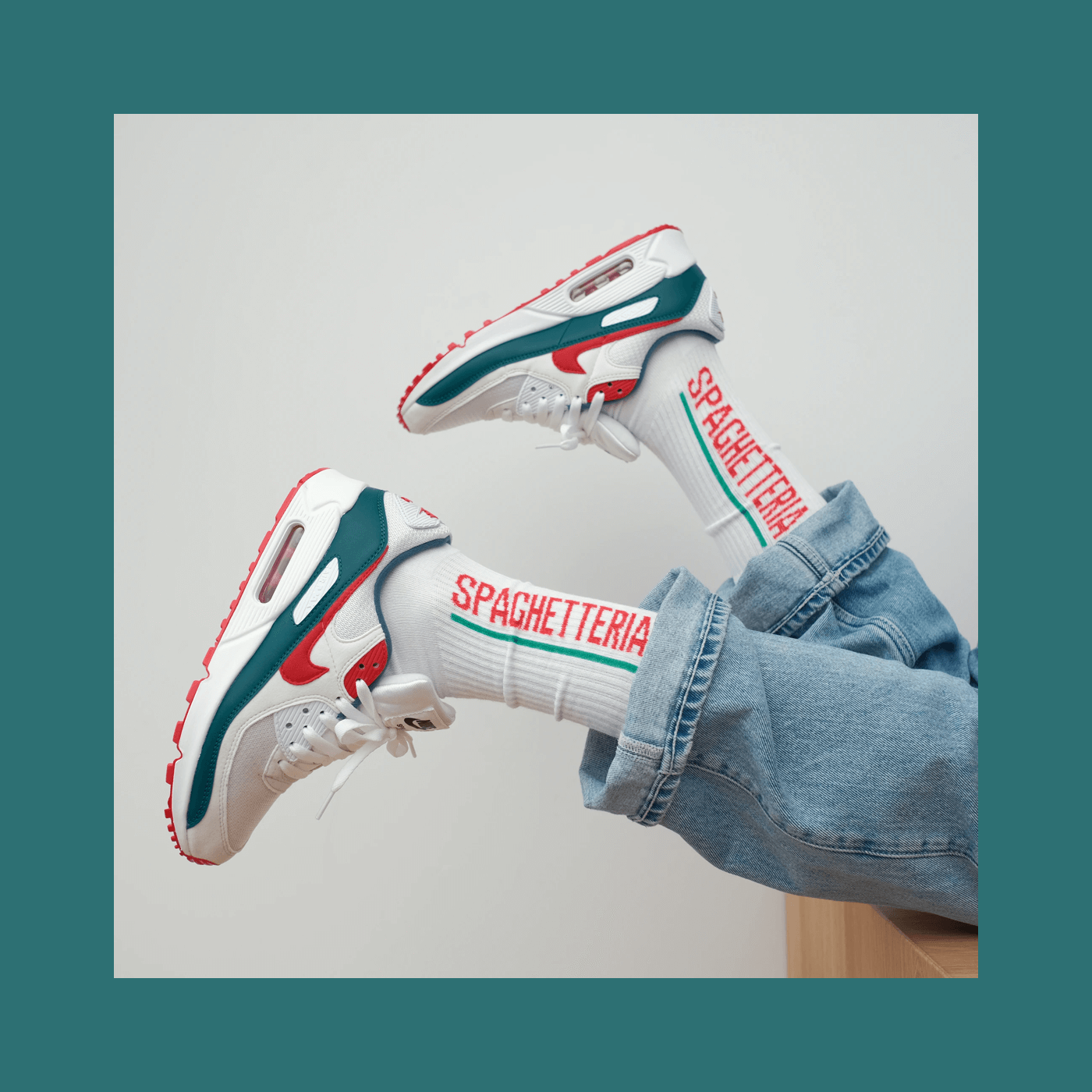 Where to start?
1. Decide what you'd like to sell. Shirts, tote bags, branded candles, cutlery, ceramics, wine openers, aprons, takeaway coffee cups, reusable water bottles, etc.
2. Research vendors. Merchery is a nice option. But they're way more out there. Just Google or ask other restaurateurs for tips.
3. Start designing! Do this together with your in-house designer or create a creative collaboration with an artist, like Slurp did for example.
4. Before you place an order of 200 pieces, test if the quality of your product meets your standards.
5. You can sell your product in the Formitable takeaway shop. If you don't have a shop yet, check this out to get started. Also, the Formitable Instagram shop is an extra (and free) online ordering channel for you. Use beautiful and high-quality pictures for this.
6. Promote! Use your socials to promote your merch and get your fans eager to shop your merch. A nice way to get your loyal guests to know about your merch is to send out an Email Campaign, you can add a Promo Code for the first 50 shoppers for example.
We've got 4 ideas lined up on how you can promote your restaurant with Promo Codes.