Is registering your guests contact details time consuming? Bar Ramona (Amsterdam) made this process digital with three simple steps. Preventing a crowd at the door and improving hygiene.
"By using a QR-code, the registration process doesn't cost us valuable time and we can focus on our guests again." - Sjoerd Bartlema, Bar Ramona (3WO)
1. A Google Form for registration
Bar Ramona uses a Google Form where guests can write down their contact details digitally (see image below). You can simply export the contact details from Google if you need them.
NB: It's not possible to build a Google Form without a Google account. You can create a Google account here.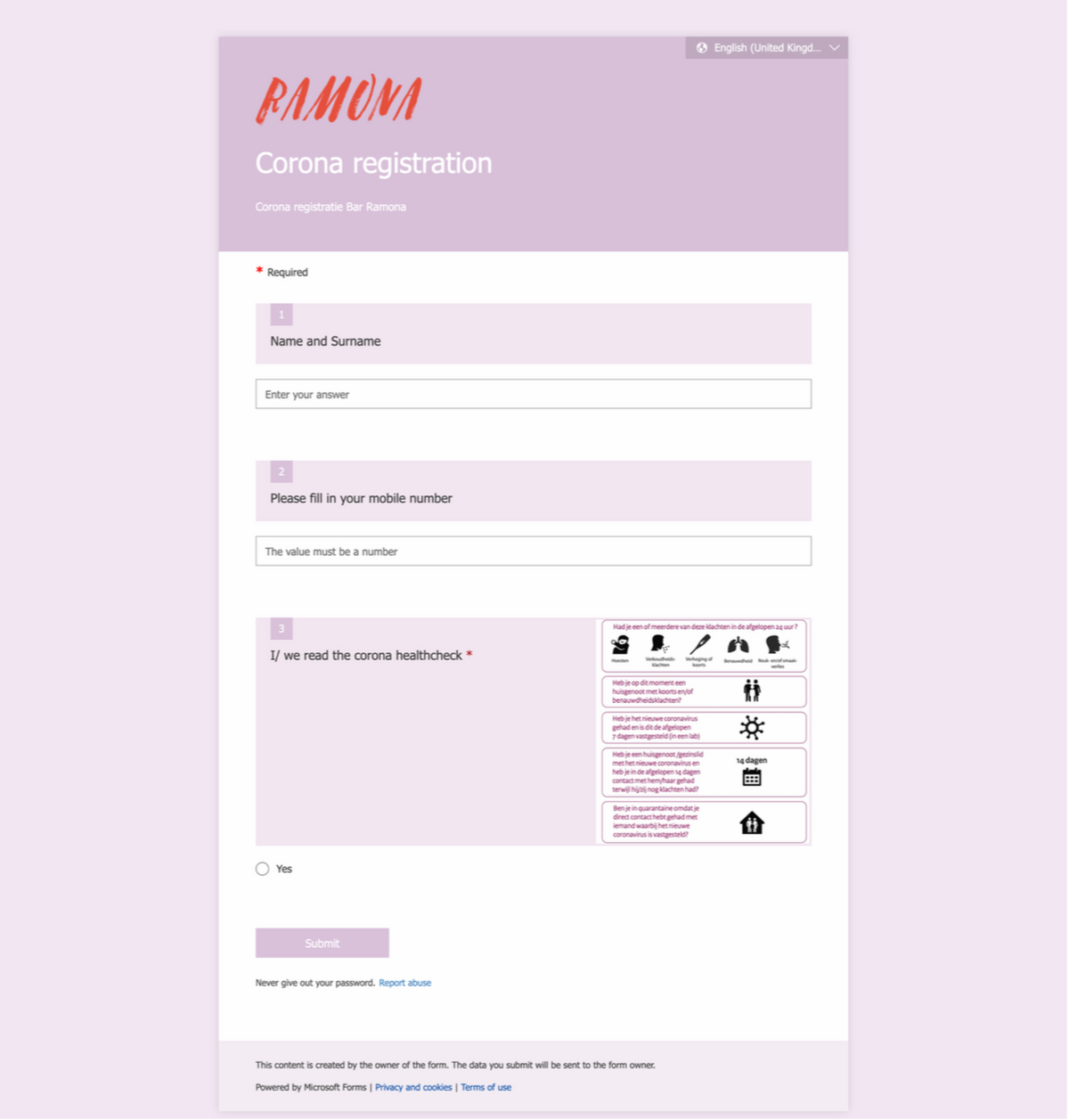 The Google Form of Bar Ramona
2. Link a QR-code to a Google Form
You can lead your guests to the Google Form by using a QR-code. With their smartphone, guests scan the QR-code which is linked to the Google Form where they write down their contact details. Never made a QR-code before? No problem. There are lots of websites where you can easily make your own for free, for example:
NB: Add the link of your Google Form to your QR-code (check if your QR-code works properly)
3. Place codes on your tables
Once you have finished your Google Form and made your QR-code put them somewhere guests easily see them. Paste the QR-code on a form with your logo and a short text. Place these forms on your tables or give it to your guests when they arrive.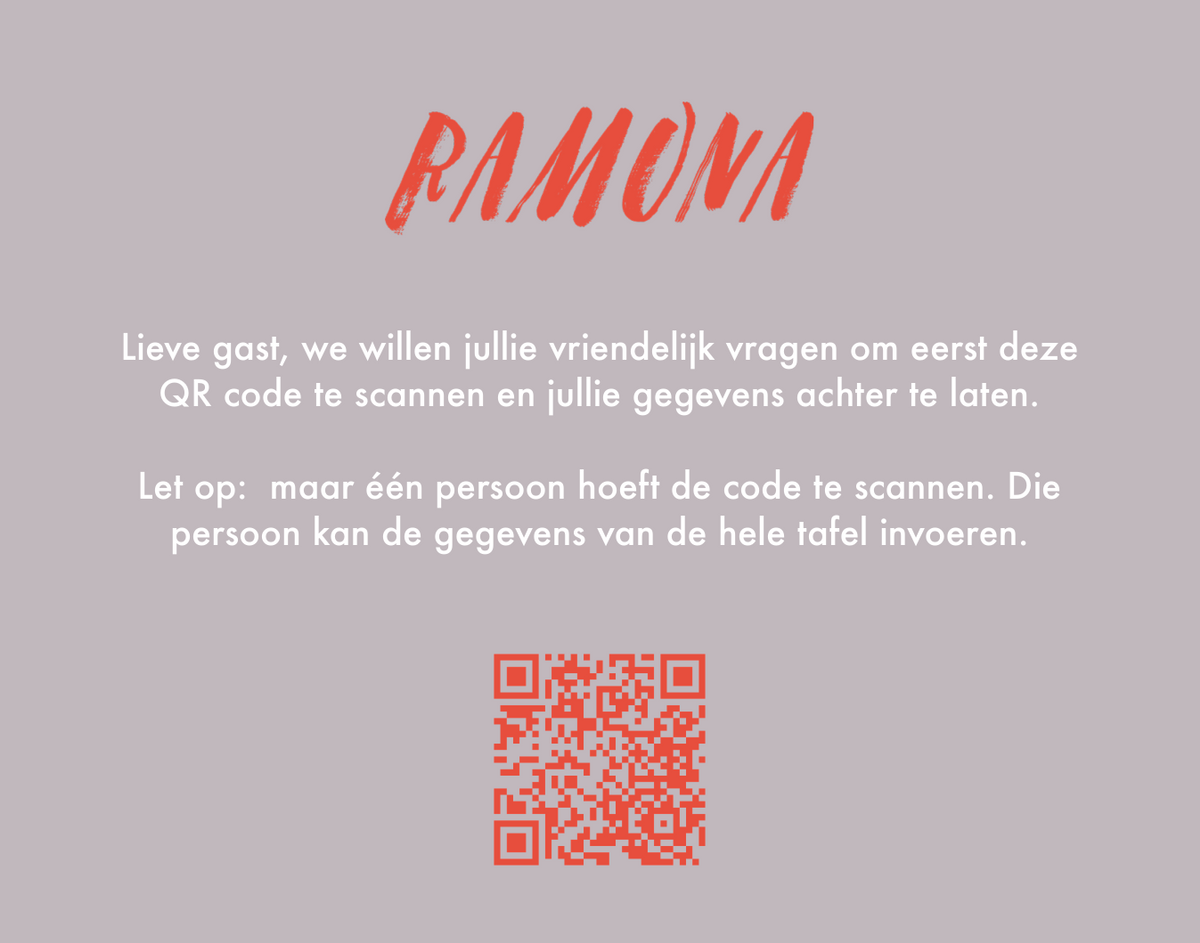 Example of the form with QR-code from Bar Ramona. (This is not the actual QR-code of Ramona)
Collecting guest data
Guests give you their contact details, what's next? If needed, you can export and check the data of your guests for the relevant dates.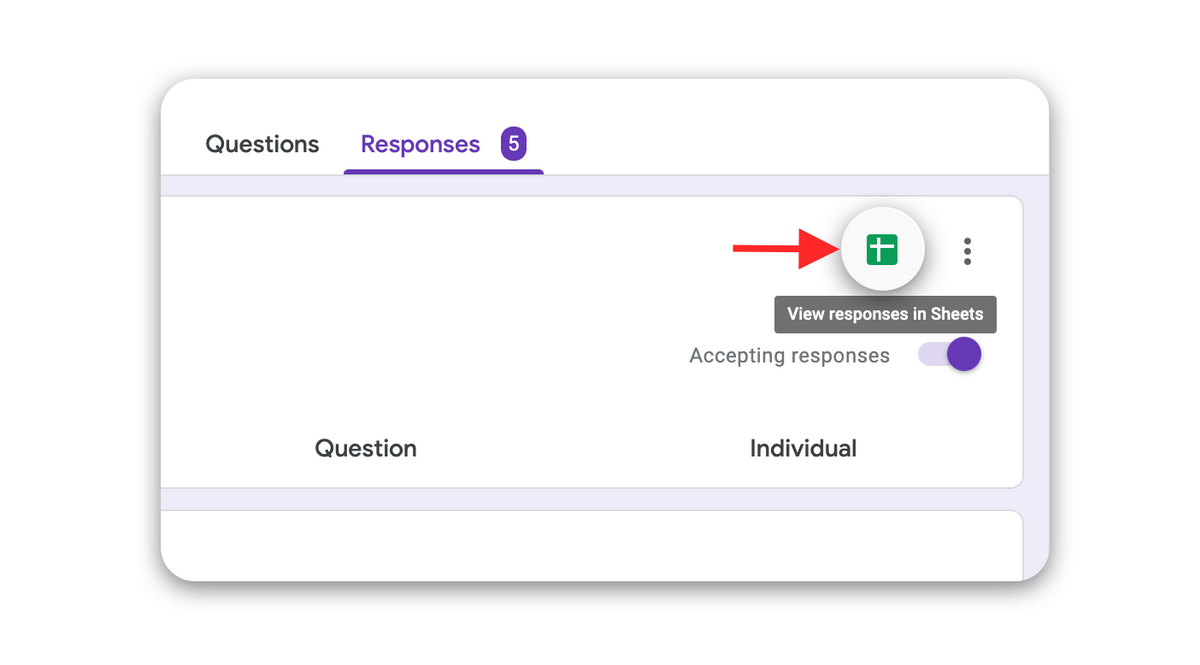 Important: The data you collect according to the registration duty may not be used for marketing and may only be used for contact research purposes. After 14 days the data has to be deleted.