When a guest wants to know more about your restaurant, there's a big chance that they will Google it first. If you've set up your Google My Business profile, they will see information, reviews and photos of your restaurant on the right side in the Google search results and in Google Maps.
With Reserve With Google, guests are able to book a table in your restaurant straight from those search results.
What does this app do?
1. When you install the Reserve With Google app, Google will place a blue button on your Google My Business profile through which guests can make a booking at your restaurant.
2. When a guest clicks this button, Google will check at what times you can still receive bookings in Formitable. This happens in real-time.
3. The guest chooses the date, time and amount of people of their booking and confirms it.
4. The Reserve With Google app will place the booking directly in Formitable.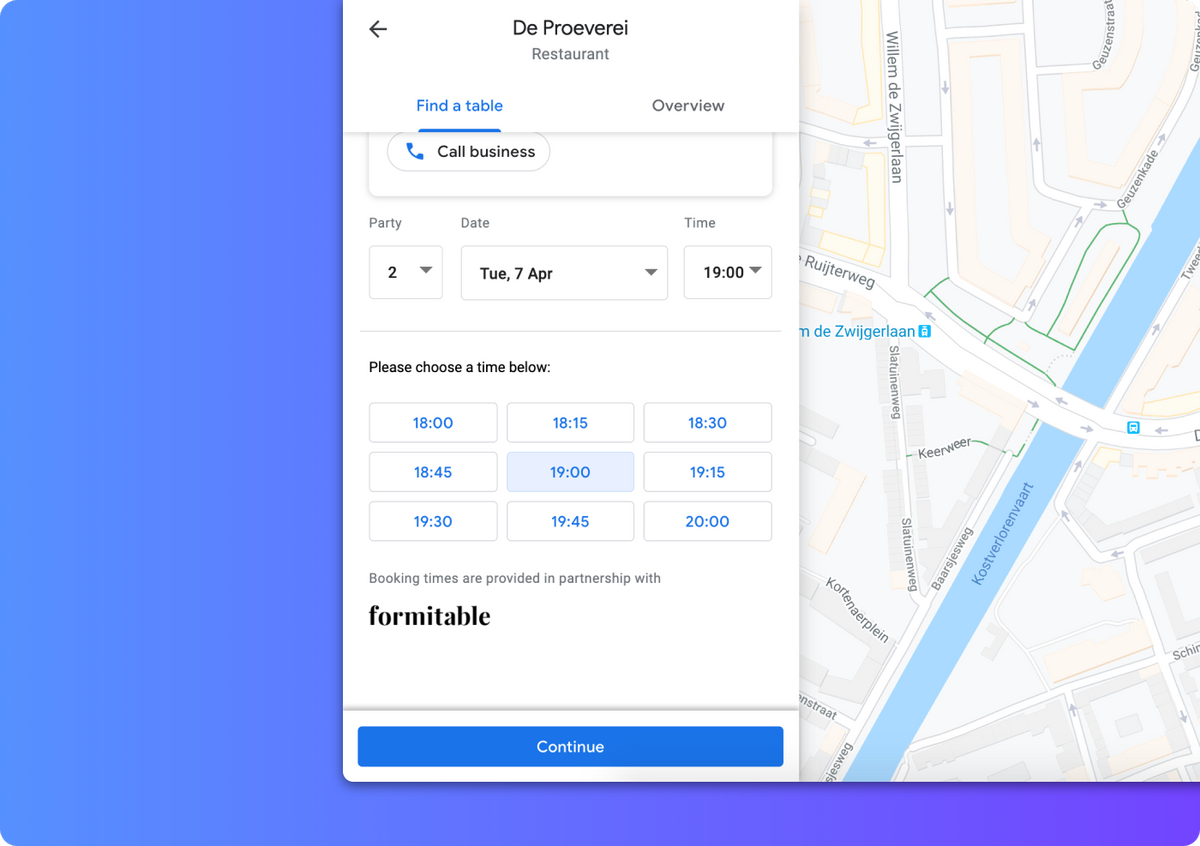 What do I have to know?
All communication (like confirmation and reminder emails) with the guest goes through Google, Formitable can't change anything about this process.
Reserve With Google doesn't support Formitable tickets, pre-payments, end times and Squeeze.
You can recognize a Reserve With Google booking by the 'G' logo in your Overview and the 'created by Reserve With Google' text at the bottom of the booking details.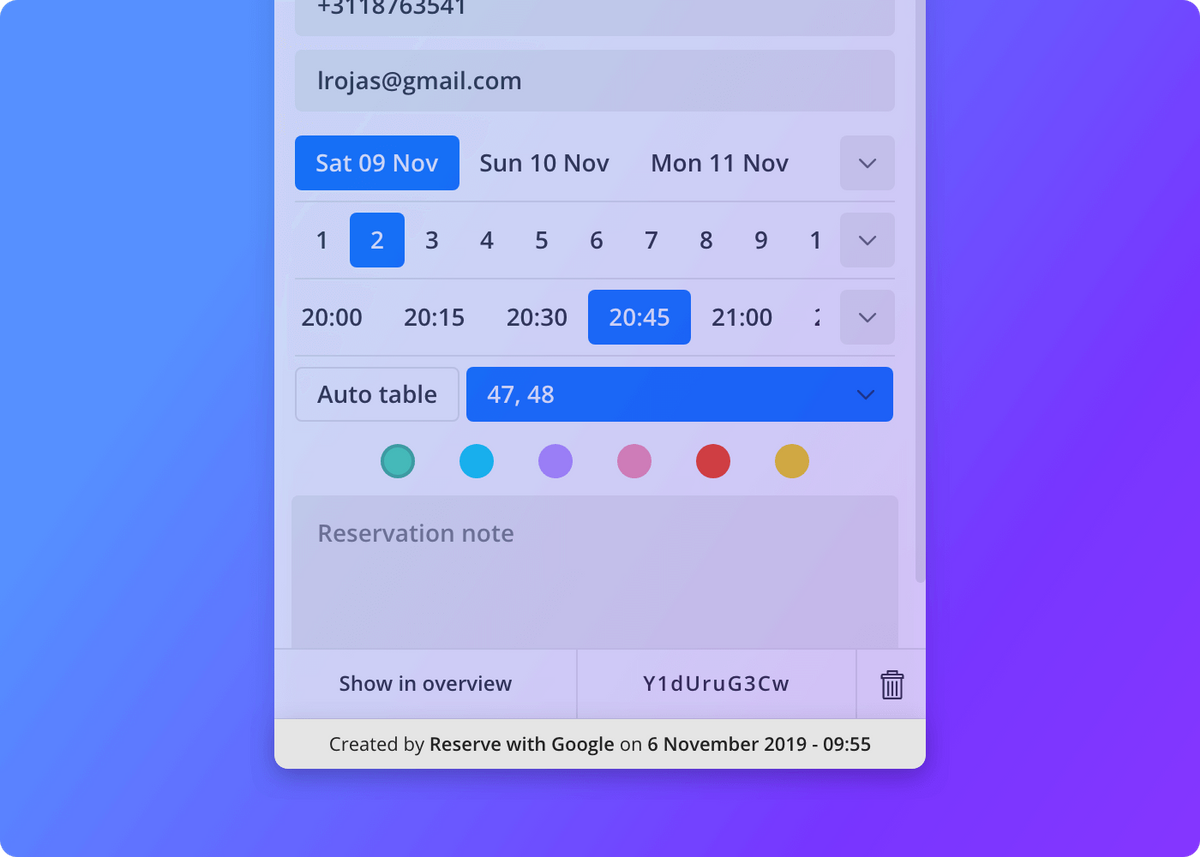 Your cancellation policy will only be displayed as a message to a guest. They will still be able to cancel or change their booking outside these limits.
You can check how many bookings come through Google in your Dashboard in Formitable.
Want to know more?